Yalumba Theme Nights @ Le Meridien Dubai
Brunch Reviews
| In
Unspecified
on January 16th, 2017
200-300 AED
%>
Unspecified
%>
Yalumba has been a staple of the dining scene in Dubai for well over a decade, and to some is credited with starting the trend of Dubai's Friday Bubbly Brunches. Now Revamped, refreshed and renewed for the latter stages of 2016 with reincarnations of their ever popular Friday Brunch, as well as a Saturday Family Brunch, a Thursday edition called "Bubbles &amp Vibes," Sunday Roast Night, Mediterranean Mondays and Seafood Tuesdays…all of which we have been fortunate enough to sample.
THE FOOD
We were absolutely delighted to see the range of seafood they have available, especially for a Tuesday night. The spread was equal to, if not surpassing that of most Friday Brunches! From lobsters to crabs, mussels, clams, calamari, and a terrific array of fresh whole fish on the outdoor grill, it seemed every variety of fish as well as method of cooking style from fried to grilled, steamed to sautéed and everything in between. We also noted the speed at which the busy chefs replenished the various stations, keeping a steady stream of hot, fresh seafood in circulation as quickly as it was vanishing from the grill onto plates.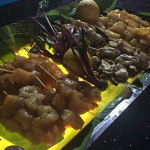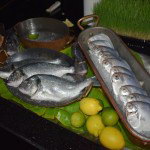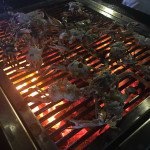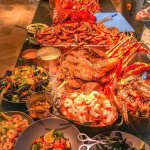 Aside from the Seafood Jambalaya, the uncomplicated freshness of seafood cooked on top of the naked grill flames and the perfect weather was the main attraction of the terrace, whereas in contrast, the interior was all about the varied and imaginative methods the chefs could think of to present their dishes. The range included a whole salt crusted salmon, fried sardines with a delicious sweet chilli dipping sauce, a whole fish baked in harra sauce, cold seafood salads, fish curries, and ofcourse a wide range of cold smoked haddock, sushi, sashimi and oysters.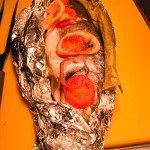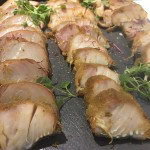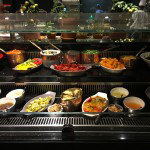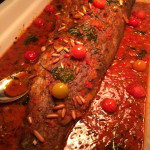 In terms of desserts, although the main stars of the show are from the sea, luckily this vital stage of the meal does not follow the same trend. Across all of the theme nights, the outstandingly elaborate milk &amp white chocolate fountain sits proudly at centre stage, ably supported by items such as a never before seen (or tasted) Malteser cake. Also catering for the big kids among us are giant chocolate buttons, mouth watering Turkish delight, a live crepe station and a pic n mix the size of a candy store. A real sweet dream that gives true credence to the term "kid in a candy shop."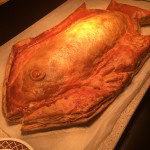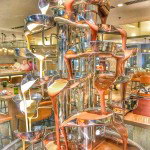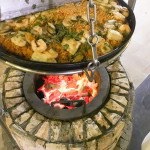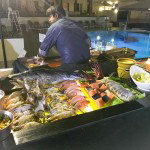 OVERALL
We were fans of the restaurant in its previous form, but we did feel the decor was somewhat dated, lagging far behind the various "newbies" on the scene. The new and improved Yalumba has such a modern, classy look and feel that gives the impression that the restaurant is much bigger and far less cluttered than it once seemed. Remarkably, having undergone a complete facelift, designed to incorporate contemporary concrete finishes and rustic vintage furniture akin to the various wine making regions of Australia, a sense of familiarity and history remains.
The overall standard of food, service, drinks and value for money is what stands these particular theme nights in very good stead...
SUNDAY ROAST
7:00 PM - 11:00PM
Last beverage order 10:30 pm
159 AED with water, soft drinks, canned juice
219 AED with selected alcoholic beverages
MEDITERRANEAN MONDAYS
7:00 PM - 11:00PM
Last beverage order 10:30 pm
159 AED with water, soft drinks, canned juice
219 AED with selected alcoholic beverages
SEAFOOD NIGHT
Oysters, Sushimi &amp Un ending array of fresh seafood. Catch of the day. Let it be just grilled, Tempura, Mongolian, Thai, tandoori or of your choice of cooking.
7:00 PM - 11:00PM
Last beverage order 10:30 pm
259 AED nett with water, soft drinks, canned juice
Alcohol served to order
NOCHE LATINA - WEDS
7:00 PM - 11:00PM
Last beverage order 10:30 pm
159 AED with water, soft drinks, canned juice
219 AED with selected south American wines &amp pisco based cocktails &amp wines, beers, house spirits
BUBBLES &amp VIBES - THURS
7:00 PM - 11:00PM
Last beverage order 10:30 pm
159 AED with water, soft drinks, canned juice
249 AED with selected alcoholic beverages, cocktails
499 AED with Tatinger Brut NV
To book Call - 04 702 2455 or
click here to book directly with EAT app