Wanderlust at the JW Marriott Marquis Hotel
Brunch Reviews
| In
Unspecified
on December 22nd, 2016
300-400 AED
%>
Unspecified
%>
"Wanderlust" is a psychological condition. Luckily, it is one of the nicer "ailments" one can suffer from, and one which we are extremely familiar with…having self-diagnosed ourselves with it over 20 years ago." The strong desire for, or impulse to wander or travel and explore the world" is closely allied to our love of different cultures and more specifically, different foods. With the "Wanderlust Brunch" offering guests a one stop culinary journey around the world, and with a tagline of "fun, food, freedom," this relatively new kid on the block sets itself a lofty target and a LOT of cuisine for us to get through. Though before we were able to begin our epicurean adventure, we had to wait for around 20mins at the entrance of the brunch while the ques to pay were being whittled down. I am never a fan of the "pay before you eat" brunches as it not only takes away from valuable brunching time, but sets the tone of a much lower class establishment where perhaps there is a high "flight risk" after guests have had one too many. Just ask yourselves how many fine dining restaurants you have been to where they ask you to pay "before" you have eaten your meal? Anyway, bug-bear out of the way, I do understand the rationale behind why they might do it, but wasting the first 20 minutes of your brunch is NOT a good way to kick off your day.
THE FOOD
Onto the food, and what world tour would be complete without a guide. Luckily, each tray is lined with a handy and colourful map telling you what to eat and where to find it.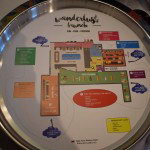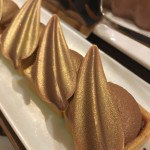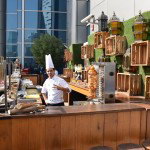 Strangely, the start of the "wander" is at the Candy Shop, and although we did not partake at the beginning of our meal, the dragon's breath popcorn and lava cake were noted down as "must haves" for later on. We then meandered past the raw bar of Peruvian ceviche's, baby octopus, prawns, lobsters and other under water delicacies before taking a fully interactive tour of the "live kitchen." The warning on the sign before entry reads "Delays in the kitchen cause delays to food in your mouth. We wouldn't want that, would we? MOVE along NOW." A tongue in cheek warning that there would be no loitering allowed at this next station, however upon entry it was difficult to heed as the smell and buzz of excitement that hits you is for the food lover, as the kid is in the proverbial candy store. Of note were the freshly fried, boneless chicken wings which you could then have shaken in your choice out of 12 sauces, or the Anticuchos Camarones and Anticuchos Chicken, both popular skewered meats originating in Peru with their distinctive hints of cumin, ají pepper and garlic. Don't leave the kitchen without trying the chef's homemade chimichurri.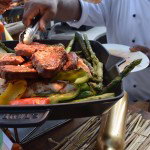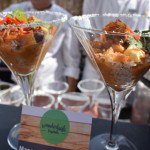 The Carvery and Breakfast Club awaits on the other side of the kitchen, with a dedicated French section featuring traditional Boeuf Burgoyne, Canard a l'Abricot and Tarte Flambee as three standouts. At this stage we had abandoned the map and were taking directions from our sense of impulse, things we had passed on earlier journeys, and the signs dotted around the venue pointing in various directions…taking the advice of one in particular pointing toward the "Curry Bar, done get too drunk." We naturally followed outside to find a place where Thailand meets India, and servings of curries such as the Massaman Nua, Murgh Makani and Gang Kiew Wan Tao Hoo served delicately inside of cocktail glasses.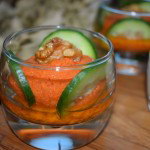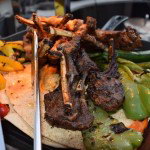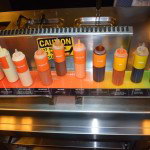 On our way back inside, we passed the "Grilling me softly" BBQ and had just enough room on our plates to sneak a lamb chop and an Australian Beef Tenderloin steak onto our plates. We would be back for more, or so we thought. The "lust" had defeated us and the Mamma Mia fresh pasta room remains on the to do list for next time.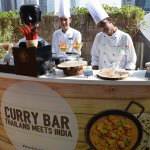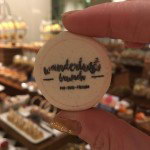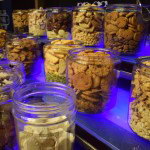 THE DRINKS
Our tour of the world did not only encompass food. The beverage stations at Wanderlust are just as wide ranging as you would expect from a brunch boasting over 360 dishes. On our table, we were served Santa Carolina Sparkling Brut (Chile), but it was on our travels where we found the Fosters Beer Lounge, The Wine Bar (Antares Red, White, Rose), and separate bars for Jim Beam, Jose Cuervo and the Moscow Mule. If that is not enough to wet your whistle, we also stumbled upon a rum in fresh coconut stand, and a Jägermeister self-pour station "hidden" at the back of Square Nightclub. Options a plenty for thirsty brunchers.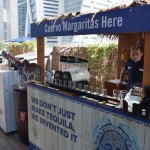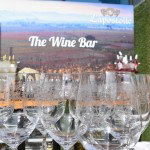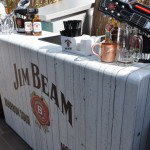 THE OTHER STUFF
We will start with what was perhaps the only negative of the day, and it is the re-affirmation of how irritating that dreaded lengthy line at passport control as we called it (the pre-payment) was. Surely there must be a smoother way of extricating payments that doesn't eat into dining time? Either more cash registers or a different system altogether. With so much to get around, time is really of the essence. Now, onto the entertainment. And aside from the food providing ample entertainment in itself, the music at the brunch is another real plus. The soundtrack to the day was provided by the eclectic
DJ Adam J
; who's energy, style and almost instinctive ability to mix all genres of music together creates an instant party on the dancefloor. A feat which is ever-more impressive when you consider his ability to do all of this WITHOUT HEADPHONES! With the Party Garden featuring a plethora of food and beverage stations, the giant connect 4 and the Fosters Lounge, the area becomes a natural focal point of the brunch towards its later stages, and the DJ acts as the natural pied piper who not only attracts the masses to the area, but invariably keeps them there.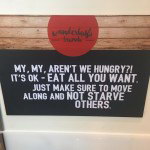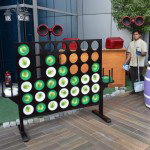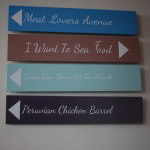 In our family, we have a saying that we can tell whether a dish is cooked "with love" or not. Here, it was clear that not only do the chefs have talent, but everything that touched out plates was cooked with an abundance of love. This year, we were asked to write the
Foodiva Top 8 Brunches in Dubai.
Sadly for Wanderlust, we only visited this brunch a few weeks after the list had already been published, but we can definitely say that it would have featured, and may just be in with a shout to top our end of year list with the additional factor of value for money being taken into acount (Under 400 AED) Embrace your inner wanderlust and embark on this epicurean adventure.
Every Friday, from 1pm until 4pm
AED 395 per person including food and house beverages. 20% discount on beverages from 4pm to 7pm at the Lust after-party in Square.
Book directly with EAT app