Tribeca - The Breakfast Club Brunch (Saturday)
Brunch Reviews
| In
Unspecified
on July 7th, 2017
100-200 AED
%>
Unspecified
%>
When you think of the Breakfast Club, those of a more "established" generation will remember the seminal movie starring Emilio Estevez & Molly Ringwald in which five high school students meet in a Saturday detention. If, like us, you also used to call London your home, then you may remember the popular chain of "Breakfast Club Café's" that have sprung up everywhere across the capitol, from Spittalfields to Soho. Regardless of which camp you fall into, or even if you don't fall into either. One thing that you can definitely get on board with is the promise of unlimited breakfast classics and NYC inspired cocktails from 11am-4pm...yes 5 hours every Saturday…the perfect post-brunch brunch!
THE FOOD
As a New York inspired eatery, there were certain breakfast-brunch staples we expected to see, and a first glance around the compact hot and cold buffet sections seemed to confirm that the main protagonists of Eggs, Bacon, Pancakes and Waffles were all in attendance. The egg selection consisted of a turkey, kale, cheddar, bell pepper & cremini mushroom Japanese styled omelet, Spanish tortilla, scrambled eggs and bacon and broken eggs, which consisted of potato wedges, pimiento sauce, sunny side up egg and aioli. If you favour the more traditional, a plain sunny side up egg was also available to order from the kitchen.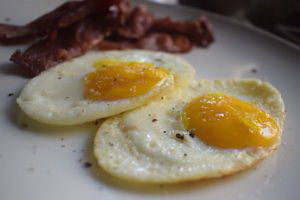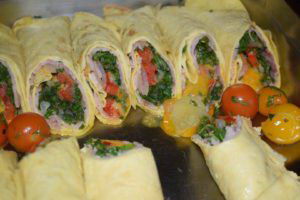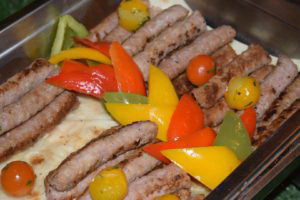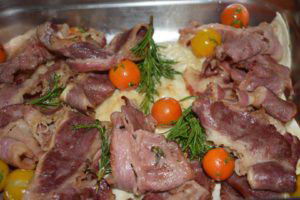 In keeping with Tribeca's commitment to fresh, organic produce, the selection of salads included a superfood Buddha bowl, strawberry & pecan praline salad and a grapefruit, bacon & blue cheese salad. A very strange combination if ever we had seen one, but tasty nontheless. There was also a selection of sides to accompany our "main" breakfast items, these included grilled mushrooms, spinach and sundried tomatoes, kale and roasted bell pepper, baked beans, crispy bacon, hash browns, roasted potatoes and grilled beef sausages, although as connoisseurs of bacon, we did find it to be overly fatty and a little tough to chew. Certainly not crispy as advertised. Complementing these dishes were a selection of pizzas and a cheese board, ranging from the standard peperoni to the outlandish kale, bacon and fig combination.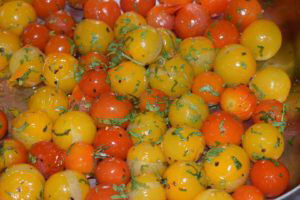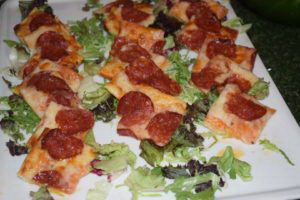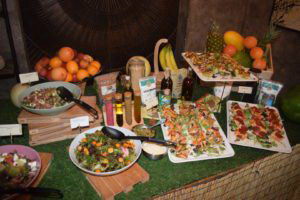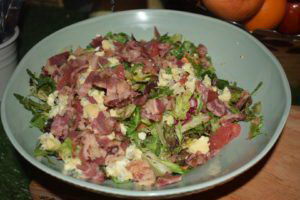 Although it seems strange to talk about dessert at breakfast time, there are dessert options which include carrot cake, chocolate brownies, apple crumble and cheese cake, however the "icing on the cake" (sorry) of this breakfast-cum-brunch were most certainly the pancakes and waffles with your choice of toppings. We kept it simple with strawberry and black pepper jam, but you can also spice things up with raspberry and allspice, blackberry and cinnamon, maple syrup, organic honey, butter, nutella, seasonal fruits, cranberries, cashews and pistachios.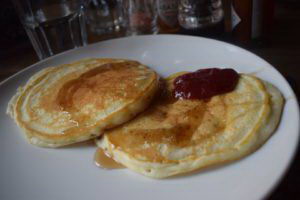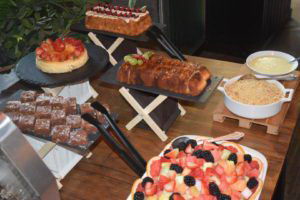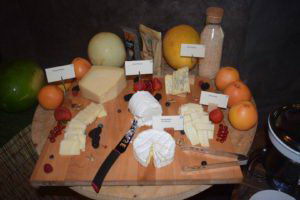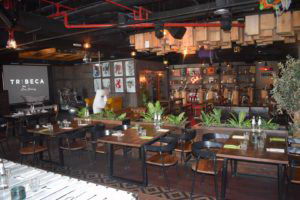 THE DRINKS
Mimosas... must we say any more? If mimosa's aren't your thing (in which case we would question why you are at brunch in the first place?) then the all-time classic Bloody Mary, house red and white wines from their famed organic Bio Bio Bio brand, beer and spirits are also available.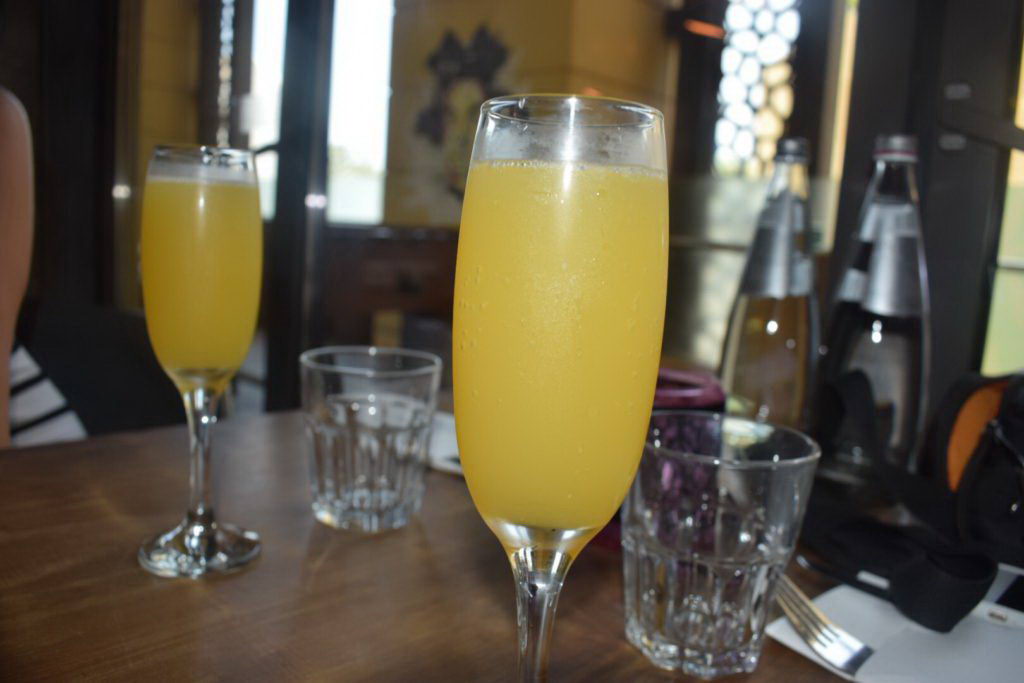 THE OTHER STUFF
Tribeca's décor, inspired by an abstract New York loft space, with an artistic urban motif - concrete floors, exposed brick walls, bare ceilings, exposed grates, wooden pallets, a pinball machine, a classic chopper, and vibrant graffiti motifs of famous films and their stars works well as an evening venue, although we are not quite sure how we felt about it in the cold light of day. In cooler months, this would be perfect to enjoy on the terrace but you certainly cannot argue with the value proposition for those looking to recover, or simply top up from the previous nights exuberance. A Saturday detention we definitely wouldn't mind sitting through again.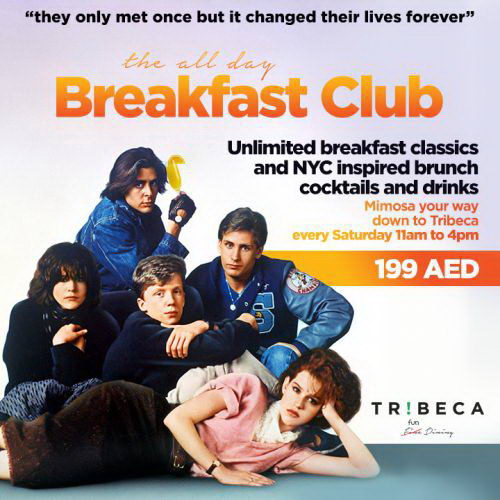 Every Saturday from 11.00am-4.00pm
199 AED To Book Call 0503456067 or info@tribeca.ae