Ting Irie - (New) House Party Brunch, Souk Al Manzil
Brunch Reviews
| In
Unspecified
on October 17th, 2017
200-300 AED
%>
Unspecified
%>
Ting Irie, literally translated from Jamaican patois, and means "EveryTing's good." As the trailblazer for Dubai's Jamaican restaurant scene, it was the first brunch of it's kind that we had visited, and having undergone an overhaul of their Friday offering, we were very excited to find out that what they had turned it into. The answer...a Bacardi sponsored house party! So with with one half of our team coming from a Caribbean background, we naturally jumped at the chance to return to one of our favourite hangouts.
&nbsp
THE FOOD
&nbsp
The menu is split into 5 sections and everything comes to you, so no need for tough decisions or trips to a buffet station for the non-decisive. First to our table was a bowl of tortilla chips and a portion of crispy plantain chips. Being a starchier member of the banana family, they had just the right level of saltiness to compliment the devilish kick in the scotch bonnet salsa.
&nbsp
Next up were a selection of appetizers presented to us on a wooden chopping board, allowing easy access for the gannets at our table to dive straight for the oxtail coco bread sandwiches, with their puffy-soft taco cases cradling the meat so tenderly, like mother holding her newborn child. The world famous Jamaican patties, crusted nachos featuring more delectable oxtail (this time shredded) and a refreshing watermelon salad that served well as a palette cleanser were next and simply flew off the plate. Jerk shrimp skewers and flaming Appleton wings that are literally set on fire at your table then fill your nostrils with the undeniable scent of a rum shop in the West Indies. The chips o'mon burgers were the least memorable dish of the course, and with shrimp and flaming wings we wonder if they are completely necessary?
&nbsp
For the main course, we were delighted to see that one of our favourite dishes, curry goat had made it onto the menu. This dish is a staple of many West Indian households, and will naturally fall to comparisions with my mothers', grandmothers', aunties', sisters' and even my own (Just kidding!) Although impressed by the flavour, especially when paired with rice &amp peas and the special pepper sauce that the chef brought out from the kitchen once we told him that we wanted a "proper" kick, restaurants in Dubai will always fall short of true authenticity for the very reason I am about to explain. I grew up with bones In my curry. Bones bring flavour, it is no culinary secret. I do I appreciate that some may find them gruesome to have to pick out, or inconvenient, or messy, but for those who don't care…shouldn't we at least be given the option to have it the way that it was intended? The accompanying spitfire jerk chicken, Jamaican coleslaw, and the "sweet tings" at the end of the meal represented a definite step up in the overall offering of the brunch compared with our last visit, with the "Rum-sicles," or frozen watermelons infused with rum an easy favourite of the desserts.
&nbsp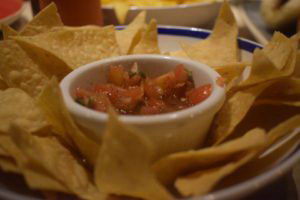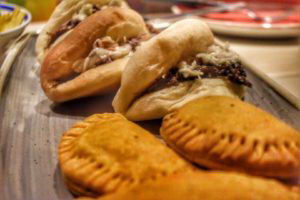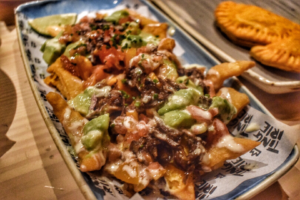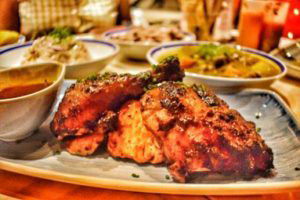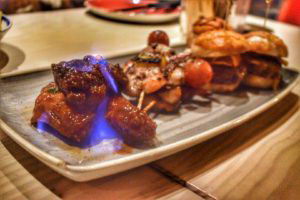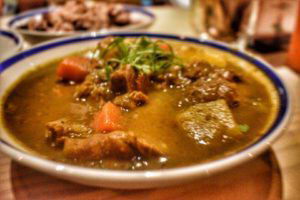 &nbsp
THE DRINKS
&nbsp
A house party to rival those of your late childhood. Upon arrival, you are encouraged to partake in some traditional rum punch from the self service decanters dotted around the bar and restaurant. Don't be mistaken, the fresh, fruity exterior definitely carries a real Caribbean kick beneath it. We then worked our way through the cocktails available to order from the bar, including a Sorrell Bay Mimosa, Tings rum punch, Blue Mountain Martini which is their take on an espresso martini, and the "Bobs avenue." Being sponsored by Bacardi, the menu features heavily from their family of beverages and aside from the hourly shots which make their way around to your table, the house party features one of the widest selections of grog we have come across at any brunch. This includes Russian Standard (vodka), El Jimador (tequila), the Bacardi family (various), Bombay Sapphire (gin), Famous Grouse (whisky), Appleton (rum) and last but not least Wray &amp Nephew (strong rum!). Peroni, Corona, wines and mocktails are also available for those not particularly fancying a day of drinking like pirates.
&nbsp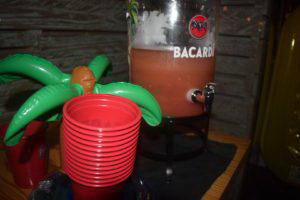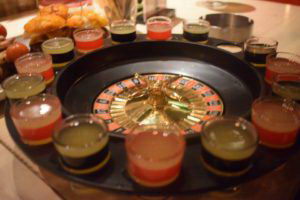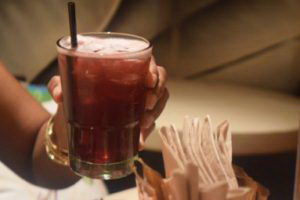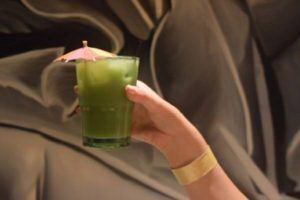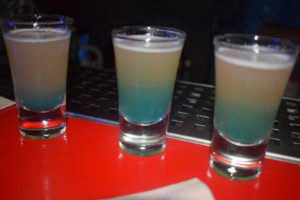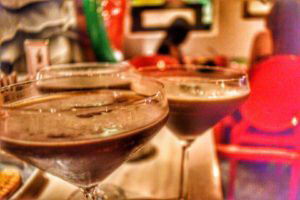 &nbsp
OVERALL
&nbsp
Ting Irie's new brunch is a classic take on Caribbean cuisine, and the comforts of a house party all rolled into one, with dishes reliant on their flavour and the atmosphere reliant on making you feel at home, rather than feeling on show. The restaurant was a mixture of large groups and families, with children, whereas the bar was where the party really got started, close to the DJ, games and cocktails ofcourse! This house party is all about pushing the boundaries as well as the Bacardi brand, with giant inflatable fruit, flamingo's, branded connect 4, playing cards, dominoes, rum roulette and "rum pong" all encouraging guests to get up and "lime" with your fellow brunchers. With it's vibrant décor, golden cocks (things that are traditionally present in a lot of Caribbean households) and the house party soundtrack ably provided by reggae-dance-hall kingpin Don Corneille, we are certainly fans of the new, social brunch makeover. 'Ya Man!'
&nbsp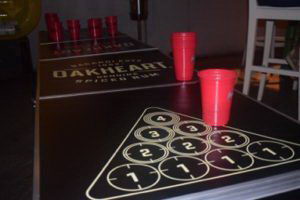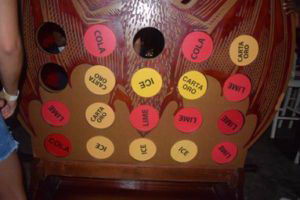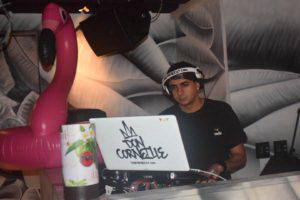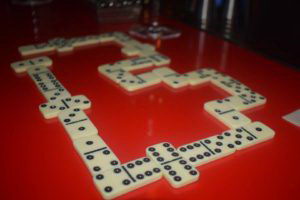 &nbsp
Every Friday 12.00pm - 5.00pm
&nbsp
Call 04 557 5601 or email info@tingirie.com
&nbsp
AED 245 - Including Food and Non-Alcoholic Beverages
AED 345 - Including Food and Alcoholic Package
&nbsp