Thursday Tipples & Cheese @ Epicure, Per Aquum Desert Palm
Restaurant Dining
| In
Unspecified
on December 4th, 2016
100-200 AED
%>
Unspecified
%>
Skyline sunsets over turquoise waters, international cheeseboards, freshly baked artisan breads and hand-crafted antipasti plates paired with reds, whites and bubbles.
THE FOOD
There are a good selection of cheeses including feta with truffles and feta with sundried tomatoes, Sparkenhoe Red Leicester, Colston Bassett Shropshire Blue, two types of Blue Cheese, a very good creamy Cheddar and a molten fondue to name but a few.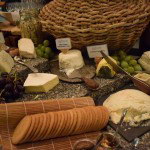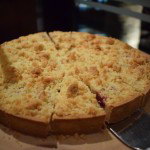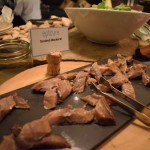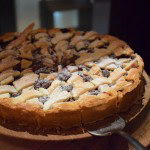 For those who need more sustenance there was a rich bacon and mushroom flan, cheesy crochets and jalapeno poppers and which Mrs Brunch, particularly partial to her cheeses, really appreciated and tucked into. There was also a good array of other nibbles, smoked mackerel, cold cuts and salads including a "make your own ceasar",broccoli & cauliflower with pesto and a delicious German potato salad. Finally, the pickles, breads and biscuits provide perfect finger food to nibble on as we worked our way through the vineyards.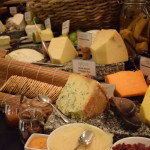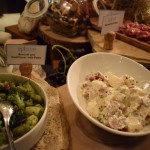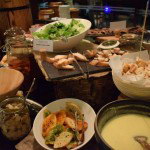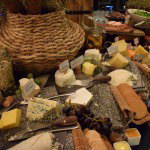 THE DRINK
The grapes on offer included three reds, three whites and a pleasant Sparkling option of Scavi & Ray prosecco. For whites we had a selection of Italia Rose (Pinot Grigio, Italy), a Terre Allegre (Trebiano, Italy) and a Masia J (Sauvignon Blanc, Spain. Our reds were a Terre Allegre (Trebiano, Italy), a Masia J (Merlot, Spain) and AN Antares (Cabernet Sauvignon, Chile.)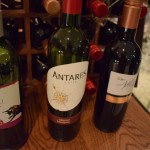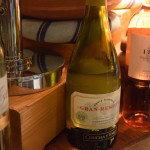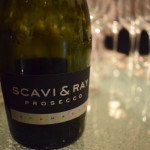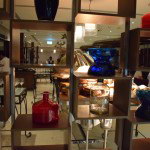 THE OTHER STUFF
A beautifully relaxed setting, the serenity of the outdoors is woefully under-utilised in terms of seating, with only a few lucky brunchers able to take advantage of the picturesque view of the pool and the meticulously manicured surroundings and polo field on the horizon. This is a good option for those who have possibly had a hearty lunch, but want to meet up and mingle with friends in the evening without wanting to tussle with a full-on evening meal. At 150AED, it is EXCELLENT value for money, especially for the more mature crowd or friends and couples with young children; a nice end to the working week, letting us ease ourselves into the long weekend of brunching.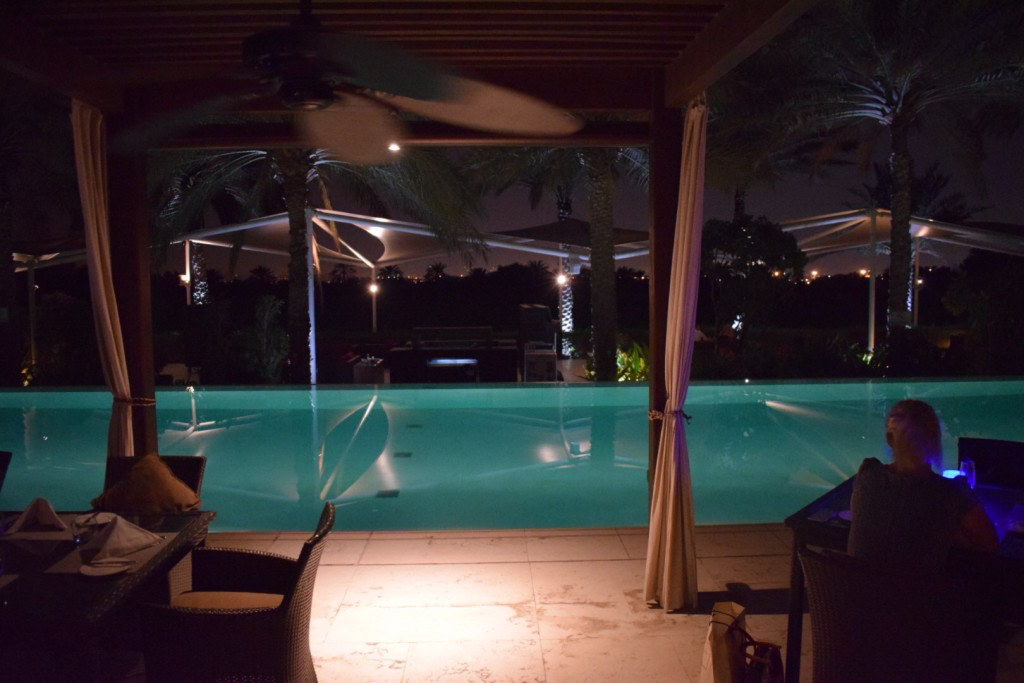 Every Thursday from 7:30 pm - 10:30 pm
AED 150 per person