Thursday Seafood Night at Ballaro, Conrad Hotel
Brunch Reviews
| In
Unspecified
on March 2nd, 2018
300-400 AED
%>
Unspecified
%>
Indulge in the delicacies of the deep blue sea at the Conrad Hotel's nautically themed Seafood night, taking place every Thursday evening from 6.30pm - 11pm.
THE FOOD
We began with a tour of the indoor buffet and the diverse selection of cold starters, seafood salads, frito misto and a lavishly decorated sushi selection complete with theatrical wafts of dry ice. We weren't quite sure if this was a part of the cooling function, or just for show…but it looked pretty cool either way.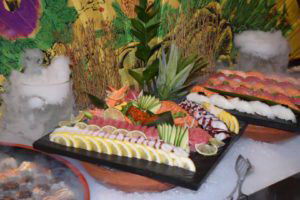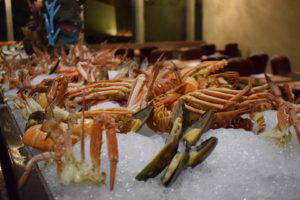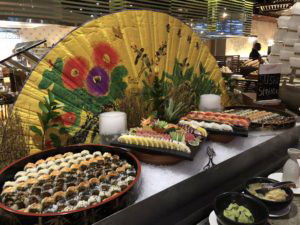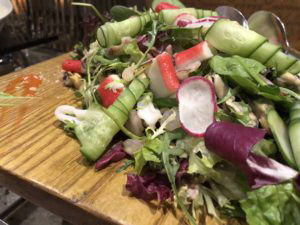 The main courses include a wide range of dishes prepared in more styles than we could count by the chefs, who were clearly given carte blanche to create a selection of classic dishes with a twist on them including a seafood pizza, a seafood pumpkin curry, and a large pan of seafood paella bursting with crabs, mussels and shrimp. The level of creativity from the chefs is again highlighted by the decorative Nemo styled reefs, a boat model created by one of the chefs, and seashell and fish-shaped bread!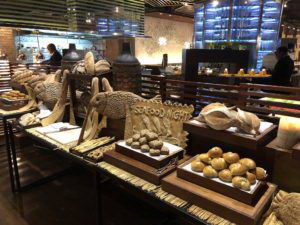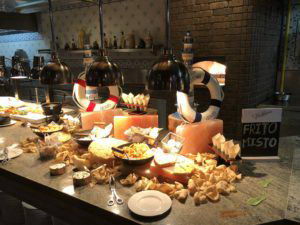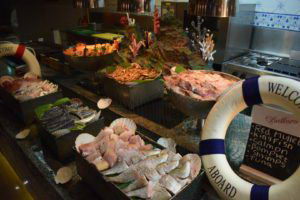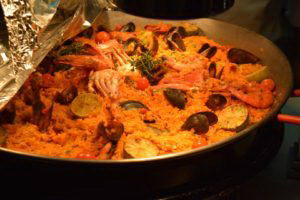 We would have been satisfied with the range of pre-prepared dishes, however there is also a large iced selection of cooked and cooled lobster, crab, mussels and freshly shucked oysters. Chefs are also available to fire up fresh catch from a market style selection of Red Mullet, Kingfish, Salmon, Pomfret, Shrimps and Tuna with different varieties of salts and other condiments to choose from once your choices are brought to your table.
If desserts are your thing, then a wide range of sweet and thankfully un-seafood related treats are also available to select.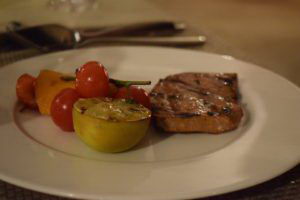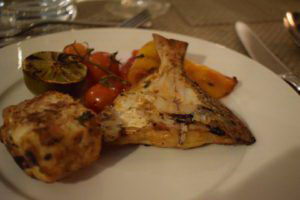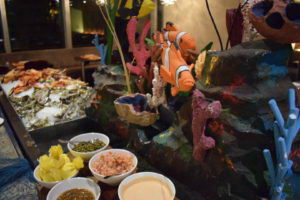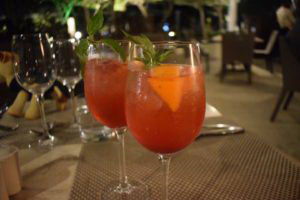 OVERALL
It was still fairly cool outside on the terrace overlooking the tranquil pool oasis, complete with water features and green and leafy landscaping. A quiet and sophisticated ambience was perfectly amenable, although the freshness of this newly launched concept probably contributed to quietness of the restaurant inside.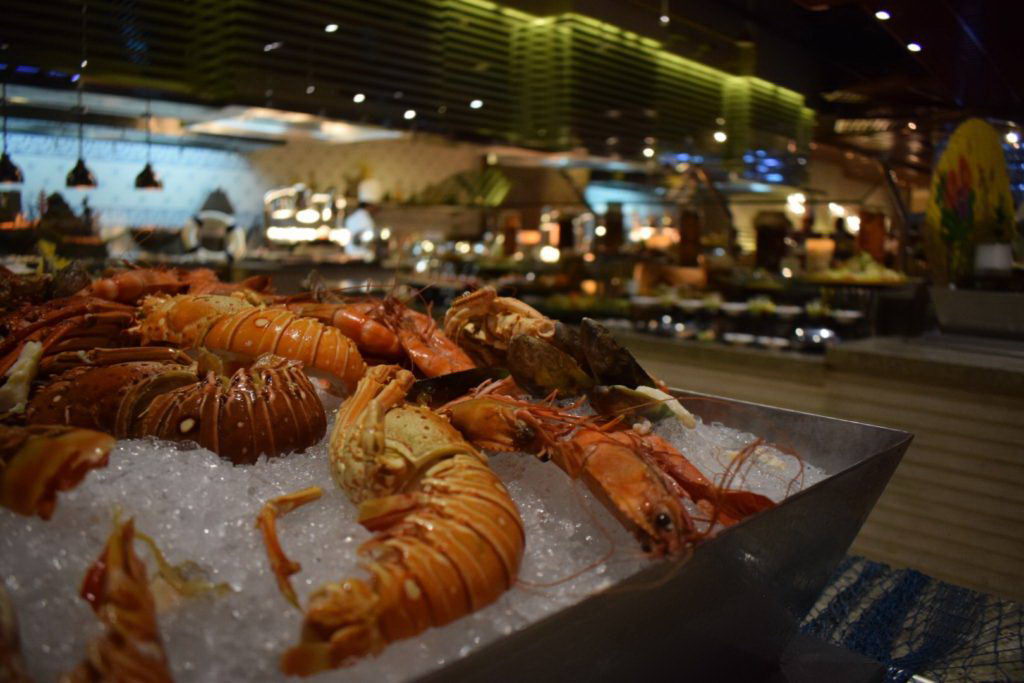 Thursday Seafood Night
6:30 p.m. - 11:00 p.m.
AED 250 including soft drinks
AED 325 including house beverages
Ballaro also hosts a
Wednesday Asian Street Food night
for AED 175 including soft drinks or AED 250 including house beverages