The Big Ben Brunch, Icon Sports Bar, Radisson Blu Dubai Media City
Brunch Reviews
| In
Media City
on October 14th, 2018

3 Overall
100-200 AED
%>
British
%>
The Icon bar in The Radisson Blu Hotel, Media city is somewhat of an icon itself (being the former home of the glorious Tottenham Hotspur UAE supporters club!) An unassuming den of tranquility, a place to hide away in plain sight amongst the hustle and bustle that usually surrounds media city.
The bar is perfectly designed for after work drinks, casual catchups and naturally a bit of sport watching, so we were intrigued as to whether this cosy local could pull off a Friday brunch with all the trimmings.
THE FOOD
The buffet was small, yet plentifully stocked, and seemed to cover most traditional British favourites that we would expect. From the tasty bangers and mash, to freshly baked yorkies, crispy roast potatoes, steaming pot pies, beef wellington and even freshly baked sausage rolls which we kept returning to as they were so moreish. Although small, they also still managed to fit in a huge roast lamb, BBQ ribs and an omelette station to top off the rather impressive biju buffet selection. The "Best of British" dessert selection' included a selection of mini tarts, cheeses, and Swiss rolls and macaroons. Nothing to set the world alight but satisfying enough for those with sweet tendencies.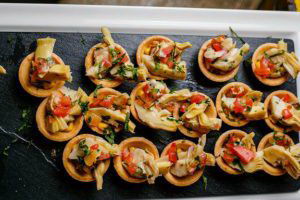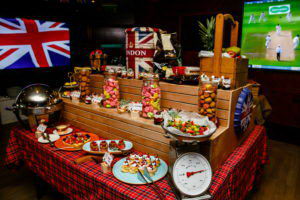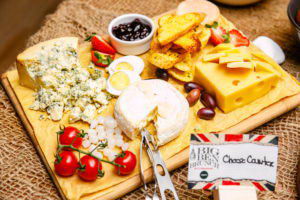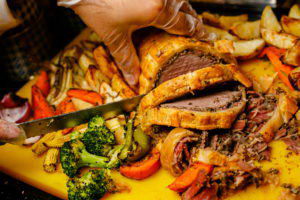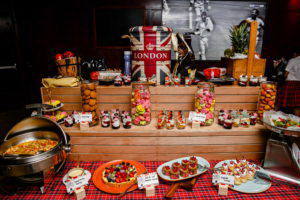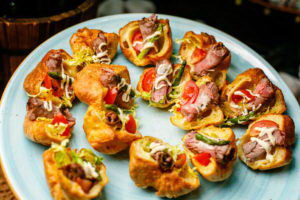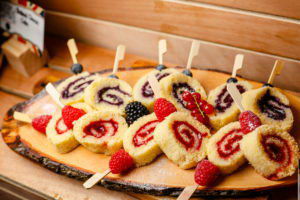 THE DRINKS
The brunch includes unlimited beverages of bottled and draught beers, wines and regular house spirits. Uncomplicated and efficient service as you would expect from a British boozer.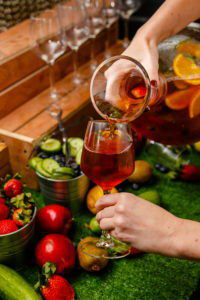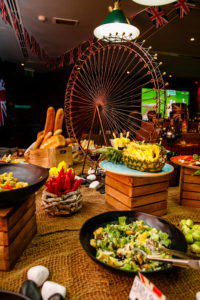 OVERALL
With sport on every TV, dim lighting and a resident DJ playing an old school medley of hits, this cosy Brit-bar isn't exactly jumping, so expect a crowd that prefers a laid back setting of pints, sport and good natured banter rather than high heels and high energy on the dance floor.
A place to pile your plate high with home comforts and relax with friends in an unpretentious environment. At just 178 AED including house beverages, the value of money proposition is clear, and if you come with your expectations set accordingly, you won't leave disappointed. The Big Ben Brunch does exactly what is says on the tin.
THE DETAILS
Every Friday from 12:00 noon to 3:00 pm.
Prices are AED 178 per person including bottled/ draught beers, wines and house spirits
AED 120 including soft drinks
Tel: +971 4 366 9186
icon.mediacity.dubai@radissonblu.com