The Best of Beach Brunch - Beach Rotana Abu Dhabi
Brunch Reviews
| In
Unspecified
on October 22nd, 2017
300-400 AED
%>
Unspecified
%>
As the name suggests, this brunch offers the "Best" of 7 of the hotels diverse range of eateries, much like a Malaysian hawkers centre for those familiar with the concept. Rather than all 7 outlets being open independently, they come together to showcase a conglomeration of steak, seafood, Italian, Indian barbecue, sushi, German and other dishes from their menu's in a dine around experience perfect for the gluttonous and the indecisive.
THE FOOD
Navigating 7 distinct restaurant cuisines requires a fair amount of planning to be able to manoeuvre this potential minefield successfully, and only the foolhardy would dive straight in without knowing exactly what was on offer, so we have been kind enough to summarise all 7 for you below. Finz is famous for it's fresh Mediterranean styled seafood, using flavours from the Moorish influences of North Africa. Rodeo Grill is a modern steakhouse championing their signature Josper wood-fired oven, although on the day the burgers we found didn't quite live upto the steaks that we had envisioned them serving in our minds. Indigo is a modern Indian Restaurant with an avant-garde approach to North Indian cuisine while Prego's is a popular Italian restaurant featuring fresh pasta and pizza's from their traditional wood-fired oven.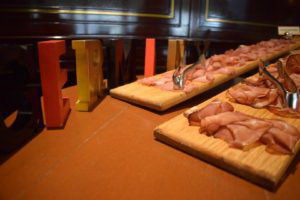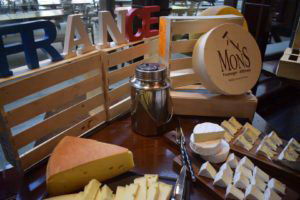 Benihana, the world famous live American-Japanese teppanyaki cooking experience needs no further explanation, although it did house a rather limited selection of sushi along with the flaming onion volcanoes and knife-juggling chefs. Brauhaus offers authentic German cuisine and a wide range of German draft hops such as Warsteiner, Krombacher, Beck's, Paulaner and Bitburger that a number of guests were ordering (a la carte) as they are not part of the brunch pakage, and finally, Trader Vic's, the Polynesian restaurant and bar that specializes in island cuisine had a small selection of dim sum and a hanging Peking duck, along with their own band.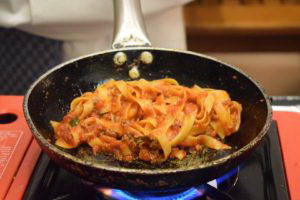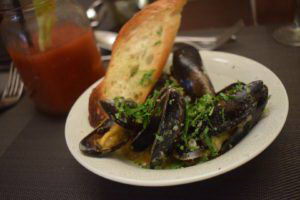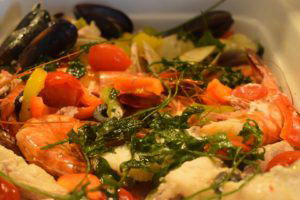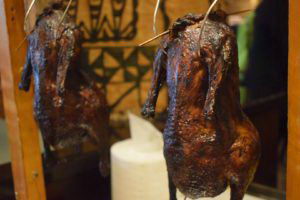 With such a vast selection of food available, we have decided to stick with the standouts: The chefs trolley of Moules Mariniere came round to the tables and provided a nice a la carte touch to regular buffet proceedings. The impressive egg station is something we have not seen at any other brunch included fresh local eggs, hen eggs, quail eggs and many more, prepared any style by the waiting chefs. The fresh fish included nile perch, sardines and mackerel which they receommended you either fry or poach, and the outdoor BBQ featuring suckling pig, pork ribs, sauerkraut and sausages all cooked above a hanging fire pit rounded off our top picks.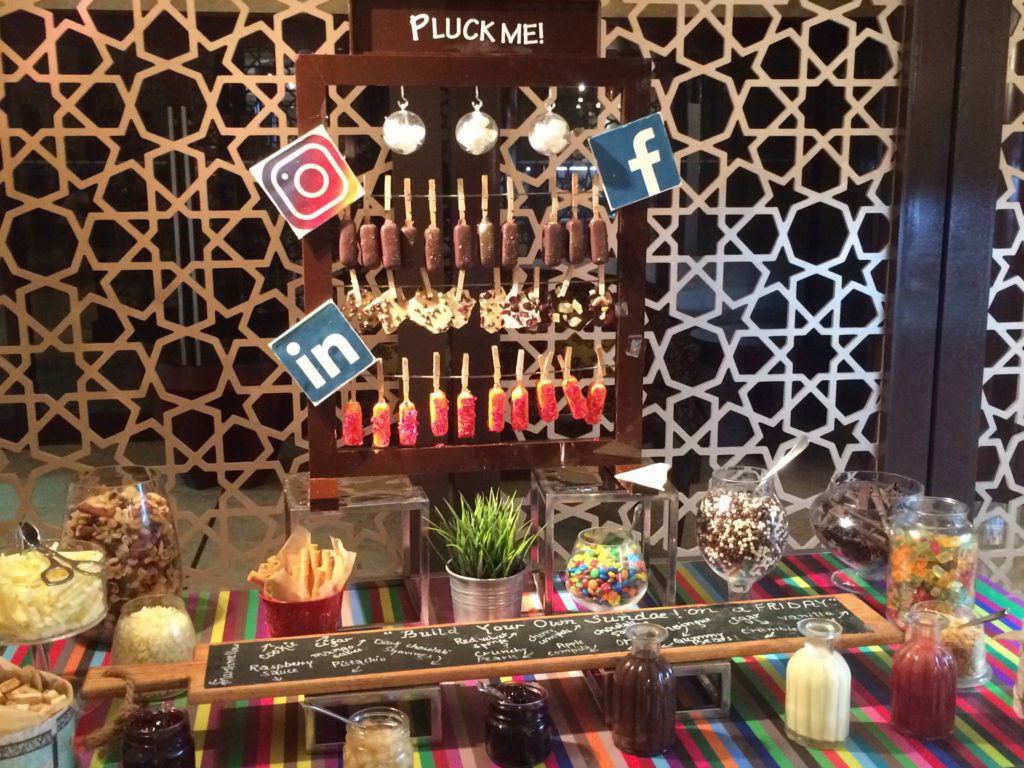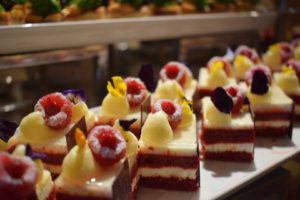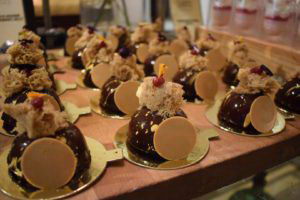 An impressive dessert room rounds off the brunch, offering pluck your own lollipops, build your own own sundaes from the surrounding chocolate shavings, gummy bears, pistachios, sauces, and the only orange chocolate fountain we have come across to date. An apple crumble trolley works it's way round to guests tables and they serve all of it's components to you in a deconstructed manner. The concept worked in theory, although the execution let it down as the apple was too tart and firm as they were undercooked. The crumble was also served without any cream or ice cream so it was innately dry. So much so that it forced us to get back up to rescue some from the dessert room.
THE DRINK
We made our way through a wide range of beverages through the day, including Pina Colada's served out of coconuts, Mai Tai's, Gin & Tonics, a Bloody Mary station, wine by Antares and Hardys the Riddle, and bottled beers by Stella and Corona. The Champagne package includes Lanson Brut, which they obligingly left by our table in a chilled ice bucket. A nice touch. Another extra was in the steakhouse where the cheeses and charcuterie is accompanied by a trolley of Cockburns Port, which you are encouraged to help yourself to. For anyone not wanting to end the day's drinking just there, Trader Vic's offers a post brunch party with 3 hours of unlimited drinks from 3.30pm for AED 125.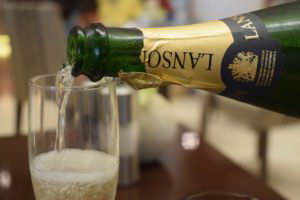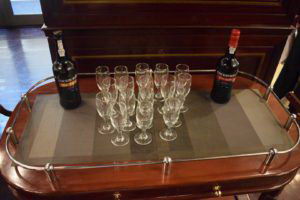 OVERALL
The impression you build up in your head of 7 destinations in 1 location, in reality turns out to be nowhere near as vast, although for the wide selection across outlets they have managed to maintain the level of quality to a pretty high standard. We would have liked to have seen an actual steak offered from the steakhouse though. Our standout waiter of the day was Charles, whom we stood back and watched in awe, as he effervescently bounced between tables, efficiently and energetically from start to finish, seemingly spurred on by guests positive reactions to his personality and the background tunes supplied by DJ Miki Love.
Every Friday 12.30 - 3.30pm
Beach Rotana, Al Zahiyah Packages: AED 270* inclusive of soft drinks, water, and juices. AED 380* inclusive of selected house beverages. AED 480* inclusive of selected house beverages and unlimited pouring of Laurent Perrier. AED 135* for children from 6-12 years old. For reservations: +971 (0)2 697 9011 or email fb.beach@rotana.com