The Backyard Brunch @ Firelake Grill House & Cocktail Bar
Brunch Reviews
| In
Business Bay
on November 22nd, 2018
The Backyard brunch at Firelake Grill House &amp Cocktail Bar is an American eatery at the Radisson Blu - Waterfront. It is a property that has not long opened its doors to the public (Mar 2018) and boasts the opinion that it is the "
Friendliest in Dubai..."
We wondered how they measured that? Perhaps with one of those smiley face machines you see in airports? But we digress…
The backyard brunch serves up classic North American fayre in the form of gut-busting portions of grilled dishes and a multitude of sharing platters that can be ordered to your table as many times as your appetite can handle. With the addition of a buffet you feel as though you are really in for a Man v Food test of gluttony.
THE FOOD
To begin the proceedings, we are presented with a seafood platter featuring prawns, crabmeat, mussels and oysters with a zingy, yet mild sauce to go with it. You can go crazy and order as many small plates of food as you wish to the table, and this finger food is dangerously moreish. The crab croquettes, steak and egg (the beef brisket could be replaced an amazing zucchini gratin), with wild mushrooms and a carefully positioned sunny side up egg, nachos and the chicken wings with the smokiness of the BBQ erupting through them.
The selection inside is small, yet has enough to keep the most adventurous of diners sated from curried cauliflower to a delightful "Shot of Guac"amole, a wide range of cured meats and mixed salads. We would suggest grabbing a plate of this before you tuck into the BBQ as the flavours of the mixed salads work well with the goodies from the grill.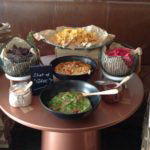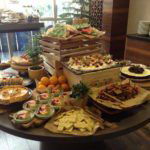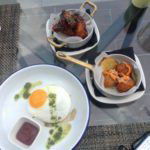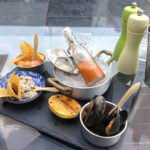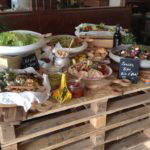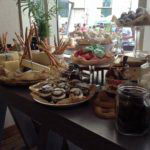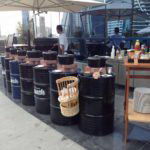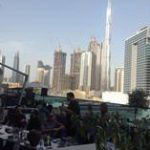 Before we head out though, our intrigue takes us around to the chill-out area complete with pool table, leather chairs and secluded booths. It is here that we also spied the dessert room, with fruit meringues, various cheesecakes (the one with Oreo's would be returned to later), fresh fruits, white chocolate logs, brownies, caramel shortcakes, a cheese section and a homemade sticky snickers bar!
Finally, we made it back outside where you can help yourself to the BBQ of Succulent
lamb chops
, luscious, giant fresh prawns, salmon, beef fillets, delicious brisket, sausages (chicken and beef), potatoes, corn on the cob, spiced chickpeas and mouth-watering mac and cheese. The food was constantly refreshed so that our pet fear/hatred of many buffets of the "12pm potatoes still being the 4pm potatoes" was never brought to fruition!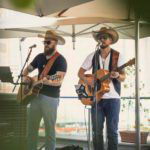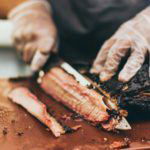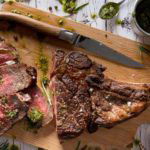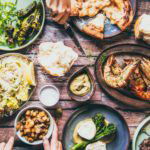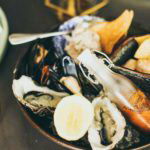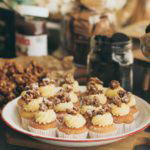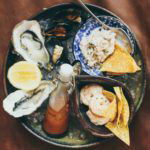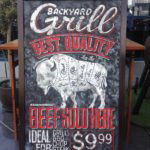 THE DRINKS
You are welcomed with a twist on an apple sour cocktail (non alcoholic available) and The three stations outside keep the cocktails flowing throughout the shindig.
The Firelake stand offers their interpretation of a
Drunken Monkey
. A combination (for those that are unfamiliar) of Amarula cream liqueur, Milk and Vanilla ice cream. The Larder serves up their take on
Moonshine
: scotch whiskey with green apple and a non-alcoholic Strawberry almond. And finally, the Makar stand offers the famous
Scotch buck
- scotch whiskey and ginger ale - strong enough to make your hairs stand on end! To add to these stands, they also have a Du Luca Prosecco stand which you can add onto your brunch for 55 AED. Drinks can also be ordered to the table - house spirits, buckets of beers, and wine are all on the menu.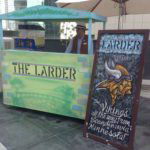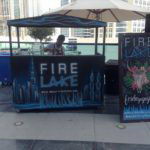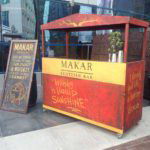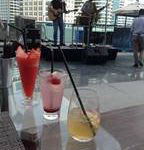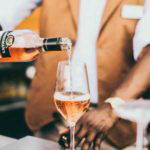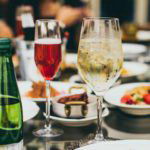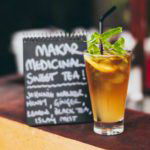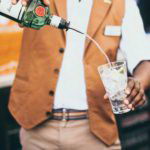 OVERALL
As far as food goes for this brunch it's definitely a thumbs up if you're looking for a giant, Texan style BBQ. In typical American style, the selection is vast and the service is fast. The atmosphere was chilled with a nice mixture of groups of friends, families and couples. It's an intimate setting with an amazing view, with tables well positioned as space is not an issue here.
The two talented western guitar singers (Down Home), complete with cowboy hats and spurs provide an authentic and jovial vibe out on the terrace by singing western versions of classics by Status Quo, Ed Sheeran and their very own twist on Nelly.
The music is at a great level where you can still enjoy it and have a conversation at the same. After
𔆨?pm
a DJ comes on, playing chilled house and old school music, which is when the families started to dissapate and the couples and larger groups stayed for afternoon cocktails.
If you are coming along with kids, they have a small play area full of activities and face painters to transform them into beautiful butterflies or superman for the afternoon.
The terrace is the place to sit with stunning views and a cooling breeze. The hotel itself has been only been open for 7 months and so far If you're looking for a family friendly brunch, a gut-busting afternoon with your mates, or simply a relaxing afternoon set in the shadow of the tallest building in the world, then this may be your new favourite Friday spot.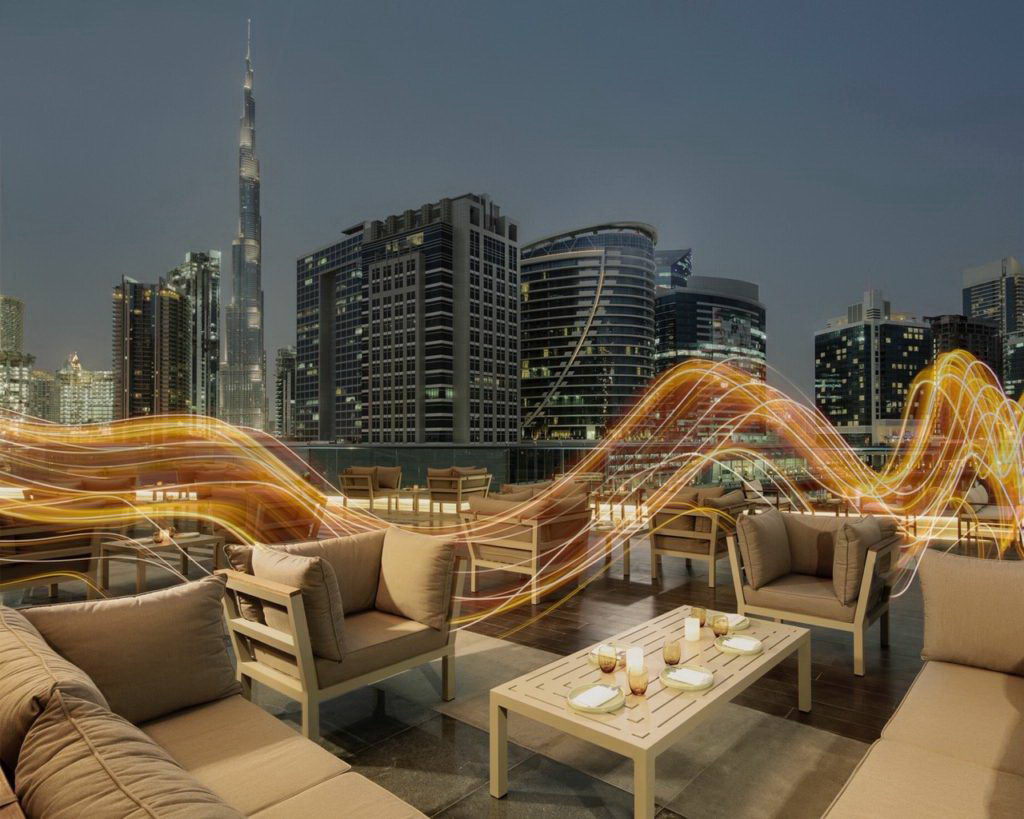 The Backyard Brunch at Firelake Grill House &amp Cocktail Bar, Radisson Blu Hotel, Dubai Waterfront.
Every
Friday from 12.30pm - 4.00pm
250 AED Soft package
395 AED House package
450 AED Bubbly package (prosecco)
95 AED for kids between 6-12 years old
www.radissonblu.com/en/hotel-dubaiwaterfront
‪To book call 042 497 800
or email
firelake.waterfront.dubai@radissonblu.com
* We were guests of the restaurant. Some images are taken from the outlet's web page.*