Sunset Brunch on 8, Media One Hotel
Brunch Reviews
| In
Unspecified
on July 3rd, 2017
100-200 AED
%>
Unspecified
%>
Following a recent face-lift, a number of the F&B outlets at Media One have taken on a fresh, modern look in keeping with the trendy image of the hotel and the clientele it is keen to attract. The DEK on 8 poolside was previously frequented more by the hotel's business travelers, as opposed to appealing to the Marina's bikini-clad, heel-laden set of revelers that bars and clubs in the region all clamor for. With the new design aiming to replicate the feel of Cafe Del Mar, a chilled out vibe is the order of the day at this brand new summer sunset soirée!
THE FOOD
As with similar poolside offerings, this laid back brunch offers a sharing concept. We were presented with 2 matching plates of Sushi, two plates of chicken skewers, prawn skewers, mini burgers and sides of coleslaw, a seafood salad and tomato and mozzarella skewers which were charmingly presented in petite rustic buckets.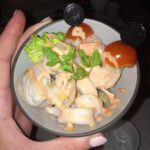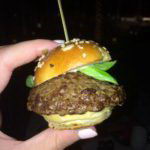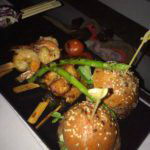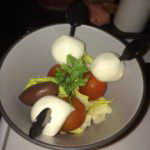 Bite sized portions that we found to be just the right size with nothing too stodgy, which is definitely what you don't want while still in our beach wear. Particular favourites of the evening were the deliciously marinated chicken skewers and the juicy mini sliders! The desert was a delicate selection of mini bites including a passion fruit moose, strawberry cheesecake, lemon tart and some refreshing watermelon to wash it all down with. Overall, without ever expanding the realms of gastronomy, the food ticks all the right boxes and is plenty to keep you satisfied for the evening of poolside bliss ahead.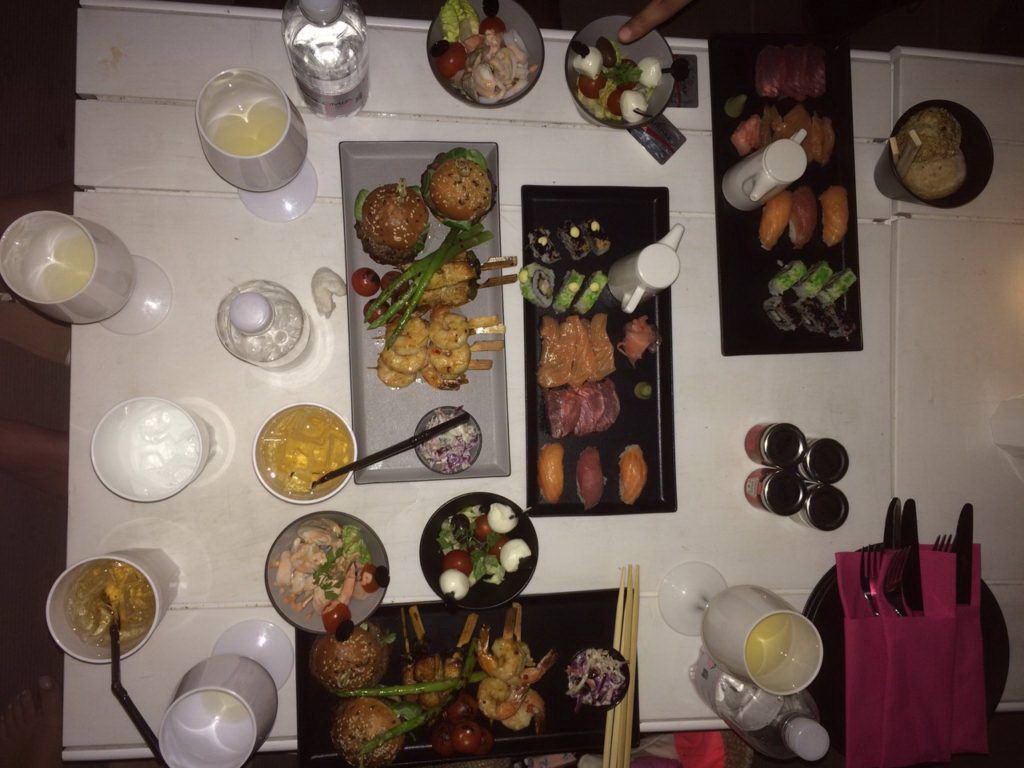 THE DRINKS
The drinks included on the brunch are a simple mix of house spirits such as gin, vodka, and rum. White and red house wine and beer. Shame that there were no cocktails on the menu as this poolside vibe cries out for it.
THE OTHER STUFF
Entry to the new DEK on 8 instantly allures you into a sense of tranquility and certainly sets the scene for a lazy evening of poolside relaxation, accompanied by the chilled, unobtrusive Balearic beats played by the resident DJ. With pristine white poolside furniture, modern day beds, funky block colour cushions and over sized inflatable unicorns floating around the pool, they have thought of everything to cater for those instagram-worthy moments. A tiny slice of the islands in the heart of the marina.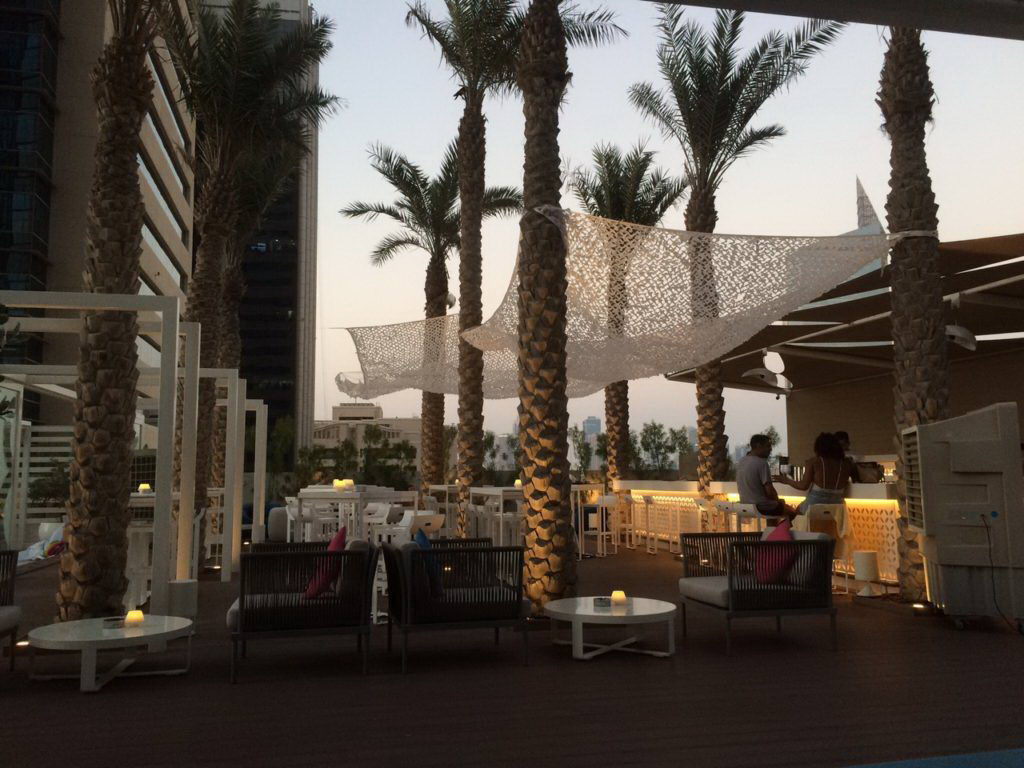 When: Every Friday from 7pm - 10pm Price: 250 AED (ONLY 200AED for Lets Brunch App members!) To book: Call 04 427 1000 or email thedekon8@mediaonehotel.com