Summer Saturday Lunch at The Observatory, Dubai Marriot Harbour Hotel
Restaurant Dining
| In
Unspecified
on July 17th, 2017
100-200 AED
%>
Unspecified
%>
For a limited time only (September 2017 to be precise) you can escape the warmth of the summer by stepping indoors and up 52 floors to one of Dubai's most famous vantage points. The Observatory, the undoubted jewel in the Marriott Harbour Hotel's crown, offers picturesque views of the Palm Jumeirah and the Dubai Marina, with the new Saturday Lunch a refreshing change to our usual booze-laden affairs. We were looking forward to a 360 degree exploration of food (literally.)
&nbsp
THE FOOD
&nbsp
Spanning the entire restaurant and bar, the use of space is second to none at the Observatory and leaving your seat, you can walk in a complete 360 degree circle and experience everything from starters, mains, grills and desserts before eventually making it back to your seat. If you have experienced the excellent Friday Brunch, you will not be disappointed as many, if not all the stations feature here, and we decided to start light with a build your own Salad and fresh Beetroot &amp Tomato Gazpacho.
&nbsp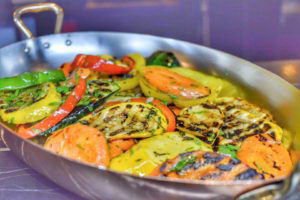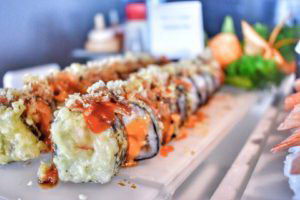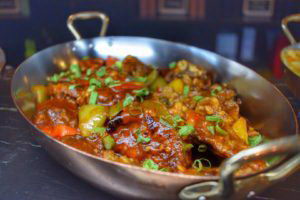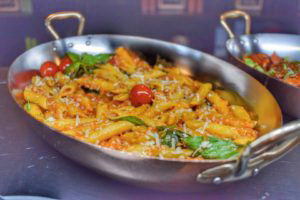 &nbsp
Next up we explored the mains, including 8-hour Braised Beef Short Rib Burgers, Sweet &amp Sour Duck, Mediterranean Beef Lasagne, Creamy Spinach with Corn, a fresh Sushi cart, and build your own Burgers and Jacket Potatoes with no less than 11 jars of mustards, creams, chilli's and other condiments.
&nbsp
A special mention has to go to the Pork section, which included fall off the bone Ribs, Cascabek Rubbed Pork Loin, Pork Belly with either a Honey Chilli or Ginger Soy glaze and cold cuts. The crackling here was superb and warranted multiple trips back and forth to complement our various other plates throughout the day.
&nbsp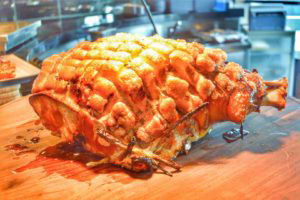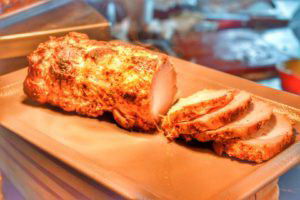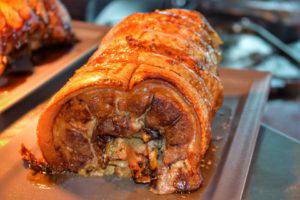 &nbsp
Another highlight is the interactive grill kitchen where you first chose your protein from an iced selection of fresh Chicken Breast, Snapper, Nile Perch, Ribeye, Tenderloin or Lamb Chops. We selected a mini surf and turf mixed grill for the table and then proceeded to choose our own seasonings from the selection of dry rubs on the counter, these ranged from Tex Mex, Garlic &amp Chilli to Chimichurri and Rosemary &amp Red Serrano. These were then brought over to our table once cooked to our preference.
&nbsp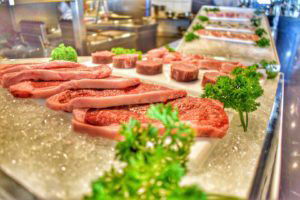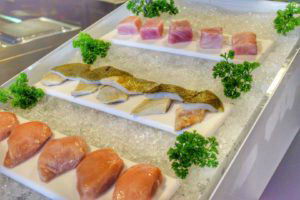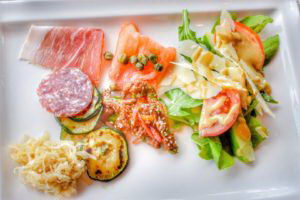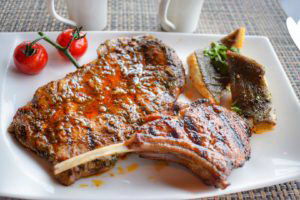 &nbsp
For dessert, I stuck to the healthy option of fresh summer fruits on offer, including pears, plums, lychees, dragon fruit and grapes, whereas Mrs B took one for the team and went straight for the baked yoghurt with honey, glutinous chocolate cake and a fresh crepe' smothered with nutella and ice cream.
&nbsp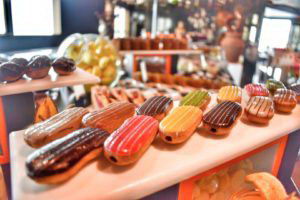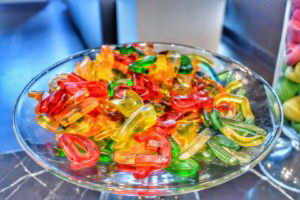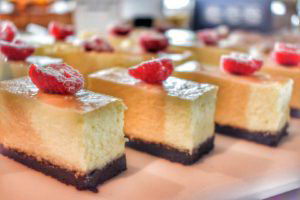 &nbsp
THE DRINKS
&nbsp
While the "Summer Lunch" is a food only package, beverages are available to purchase from the menu, as well as a selection of specially prepared, and in keeping with the summer theme, very refreshing Frozen Rose Cocktails (Frose'). The Berry Cobbler and the Lychee Refresher were favourites of ours with their light, fruity flavours and vibrant pink colours. They are listed below for your reference:
&nbsp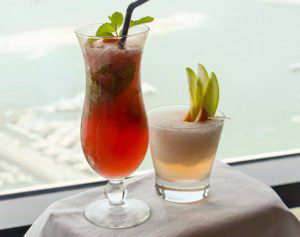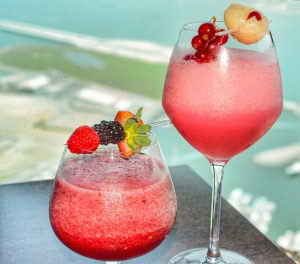 &nbsp
Pasteque Frose'
Fresh Watermelon chunks muddled with mint, topped up with Rose' wine
Bourbon Infusion
Infusion of homemade rosemary hone, with bourbon, grapefruit and Rose' wine
Berry Cobbler
Rose' with fresh berries, blended with citrus
Lychee Refresher
A combination of elderflower, lychee and rose' wine
Summer Jam
A play on the classic aperol spritz, with a twist of orange and topped with Rose' wine.
&nbsp
For lovers of hops, bucket deals of Stella or Carlsberg are also available.
&nbsp
THE OTHER STUFF
&nbsp
The wow factor of the view, enough said.
Even for us wily veterans on a slightly overcast day, the wow factor never dissipates. Looking down on the world, discussing hot topics such as "I wonder how many people are taking selfies in the pool right now at Zero Gravity, or I wonder when they will actually finish that wheel."
Light background music helps the afternoon flow by and the staff are attentive and knowledgeable, always willing to give tours and recommendations.
&nbsp
Timing : Starting 1st July, Every Saturday, 12:30pm - 3:30pm until September ONLY
&nbsp
Price : AED 195 per person, food only.
Beverages available, including the special Frosé menu and selected bucket deals at an additional price.
To Book:
eatatharbour@marriott.com
or Call: +971 4 319 4795
&nbsp