Sky High Brunch, The Observatory Bar & Grill, Dubai Marriott Harbour Hotel & Suites
Brunch Reviews
| In
Dubai Marina
on December 1st, 2017

4 Overall
400-500 AED
%>
International
%>
&nbsp
A New Sky High Brunch at the Observatory in Dubai Marina
&nbsp
Step inside and up 52 flights of stairs (or an elevator) to one of Dubai's most famous vantage points. The undoubted jewel in the Marriott Harbour's crown offers stunning views of the Palm Jumeirah and the enthralling skyline of the Dubai Marina. The all new "Sky High" Brunch provides a 360-degree epicurean exploration (literally) as you can stride the entire circumference of the restaurant, experiencing everything from starters, mains, grills, desserts and an all new selection of drinks stations along the way before eventually making it back to your seat.
&nbsp
THE FOOD
&nbsp
Spanning the entire restaurant and bar, the use of space is second to none, with light Salads, freshly shucked Oysters and we decided to start light with a build your own BBQ Salmon burger where you physically have to dissect an entire loin of beautifully crusted and seasoned fish. They also have a version with Braised Beef Rib, with no less than 11 jars of mustards, creams, chilli's and other condiments.
&nbsp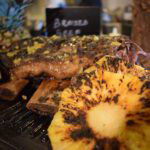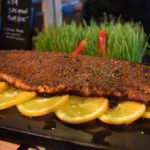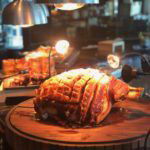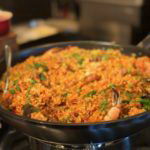 &nbsp
Known for their hearty pork selection, which included fall off the bone Ribs, Bacon, Cascabek Rubbed Pork Loin, Pork Belly with either a Honey Chilli or Ginger Soy glaze and cold cuts. The crackling here was superb and warranted multiple trips back and forth to complement our various other plates throughout the day.
&nbsp
Don't ignore dishes such as the Pan Seared Salmon with wilted Bok Choi and Chilli that change on a weekly basis or forget to take advantage of the mixture between the buffet dishes and a la carte ordering. From the interactive grill kitchen, you can chose your protein from an iced selection of Tuna, Salmon, Lobster, Prawns, Chicken Breast, Striploin and Fillet Steaks and have them brought over to our table once cooked to our preference.
&nbsp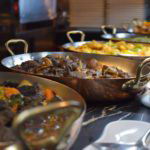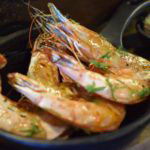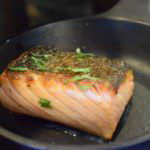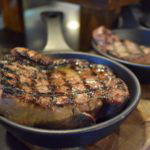 &nbsp
For dessert, I stuck to the healthy option of fresh summer fruits on offer, including pears, plums, lychees, dragon fruit and grapes, whereas Mrs B took one for the team and went straight for the baked yoghurt with honey, glutinous chocolate cake and a fresh crepe' smothered with nutella and ice cream.
&nbsp
THE DRINKS
&nbsp
With a Jaegermeister station, Tequila shots, pour your own Margarita's, Bloody Mary's, a bar serving Old Fashioned and Whisky Sours, a Fosters Beer bar and a wine bar serving everything from Bellini's to Aperol Spritz and everything in between, choice is not something that you will be spoilt for. Wine lovers will find D'alamel Merlot or Sauvignon Blanc, and Hardy's The Riddle Sparkling as their options.
&nbsp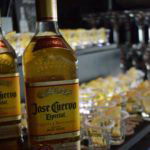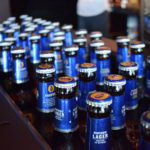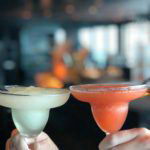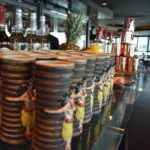 &nbsp
The relaunch of Observatory's brunch brings it much closer in line with the lively "experience" brunches that are proving very popular across the city, yet still manages to maintain it's older, more refined persona. The lively DJ that comes on at around 3pm really raises the tempo, to ensure you are never stationary for too long in one of the only venues in Dubai that allows you to truly chase the sunset.
&nbsp
AED 450 per person, every Friday 12.30-3.30pm.
&nbsp
Call +971 4 319 4000 or email
eatatharbour@marriott.com
&nbsp