Riviera Beach Grill
Brunch Reviews
| In
Unspecified
on October 19th, 2017
200-300 AED
%>
Unspecified
%>
Riviera Beach restaurant resembles a typical Meditteranean taverna with washed white and light blue interiors, with ornate, hand decorated vases on each table reflecting the Mediterranean traditions from the French Riviera, the Italian Coastline and Southern Spain. As the restaurant sits next to the luxurious hotel pool and beach front, we chose a spot on the terrace and enjoyed the quiet cool of the summer breeze, a perfect spot for sundowners, juxtaposed with the bustling metropolis that is the streets of JBR.
THE FOOD
Riviera's eclectic mix of dishes are made with only the freshest ingredients, paired perfectly with the sights and sounds of the sea. Serving a selection of freshly-prepared dishes, including a choice of freshly-caught seafood on an enticing ice display near the entrance. For starters, we chose the Prawns Pil Pil, which were cooked in white wine with garlic, chili flakes, cherry tomatoes and toasted ciabatta. The menu also boasts succulent chicken from the in-house rotisserie, light and healthy salads and a variety of classic Mediterranean dishes.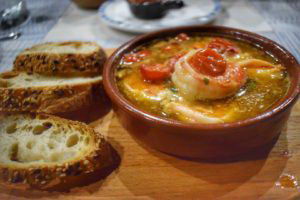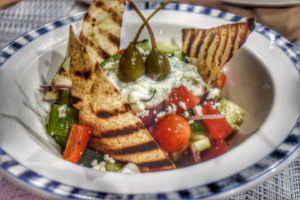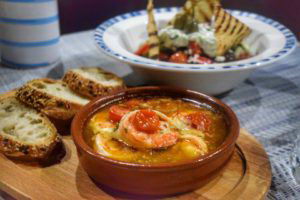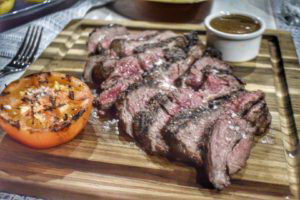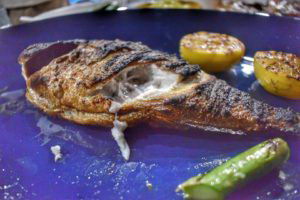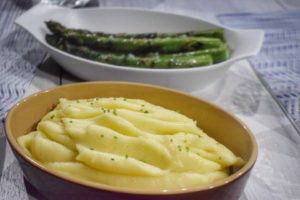 THE DRINK
The wine menu gives a very succinct overview of the story: "from the vineyards of Spain, the mountains of Italy, and the valleys of France the wine selection at Riviera Beach Grill has been carefully selected to meet every wine lovers's needs. The list embraces simplicity, the perfect blend of complexity with opulence, nuance with boldness, aromas with flavours." We selected a 2016 Kapuka (Sauvignon Blanc) from Marlborough. Peachy, acidic, rich and reminiscent of a much more affluent grape. Those familiar with an Oyster or Cloudy Bay will find a more economical version with an equally robust and drinkable flavour. A great destination for sun downers, date night or just a catchup with friends, Riviera allows guests to feel as if they have escaped to the Mediterranean seafront for an evening of great food and authentic atmosphere.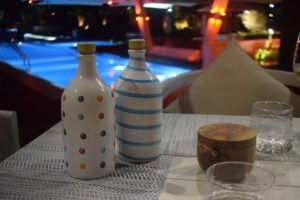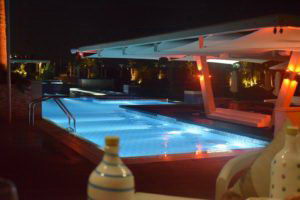 http://www.riviera-grill.com 052 777 9473 reservations@riviera-grill.com
Book Now with Eat App
Mr & Mrs Brunch were guests of the restaurant.