Publique Alpine Brunch, Souk Madinat Jumeirah
Brunch Reviews
| In
Unspecified
on April 24th, 2017
200-300 AED
%>
Unspecified
%>
JUNE 26th 2018 UPDATE: PLEASE NOTE THAT THIS BRUNCH IS NOT CURRENTLY RUNNING:
This review is for information only.
Publique Dubai is the newest kid on the F&ampB block to take the Souk Madinat Jumeriah by storm with it's unique take on an unprecedented alpine experience, boasting pristine views over the Arabian Gulf.
The title of the brunch says it all. Publique's "Alpine Themed Brunch" is a concept centred around Après Ski, an unusual theme to be stuck in the middle of the desert, but with Ski Dubai proving that snow can be popular in the dessert, the juxtaposition of it's warm, rustic, mountain lodge décor somehow works.
The restaurant is filled with reclaimed ski nostalgia, vintage wine crates doubling up as shelving, TV screens playing winter action sports and even a DJ booth made from a ski lift cubicle.
The pleasant ambiance is topped off nicely with some funky tunes humming along in the background set against a cosy (faux) log fire, infront of which we obviously choose to make ourselves quite comfortable.
THE FOOD
The menu, boasts a selection of specialty French cuisine and Asian dishes with live cooking stations offering a whole host of raw ingredients ready to be whipped into something tasty.
Starters and dessert are served at the table but mains are cooked up at the buffet area.
The starter is a sharing platter, served on a rustic wooden board and showcasing two types of cheese. Goat and cream cheese balls coated with toasted nuts, accompanied by a warm flat bread topped with caramelized onions. The second half of the plate is a slightly off-theme, but equally moorish tempura prawn, sushi and a small pot of dynamite shrimp.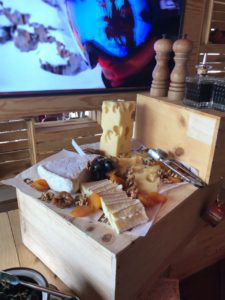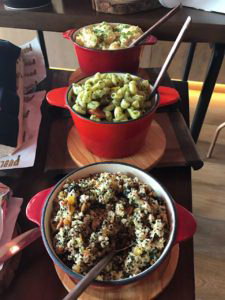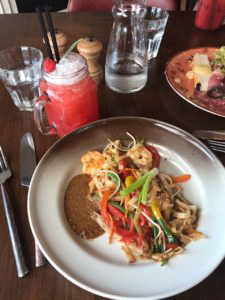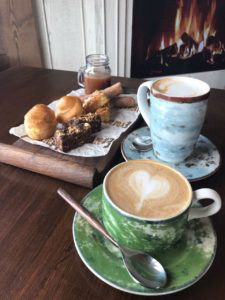 For mains, there is a small but decent selection of Publique's famous mountain specialities, including the delicious melted Raclette cheese, that they serve smeared over golden roast potatoes with Pierrade hot stone cooking and sliced Rack of lamb.
If none of this takes your fancy, you could also choose to have the chefs freshly prepare either a choice of meat or fish stir fries or cheesy pasta dish that are whipped up right in front of you in a hollowed-out cheese wheel.
Dessert is once again served on a sociable sharing board with four delicious mini treats. Set up as 'You shouldn't but you will' desserts, they include the Brownie Decadence with warm chocolate brownie, ice cream and a variety of toppings that melt in your mouth, choux pastry filled with crème Anglaise and cinnamon spiced churros with the most heavenly caramel dipping sauce.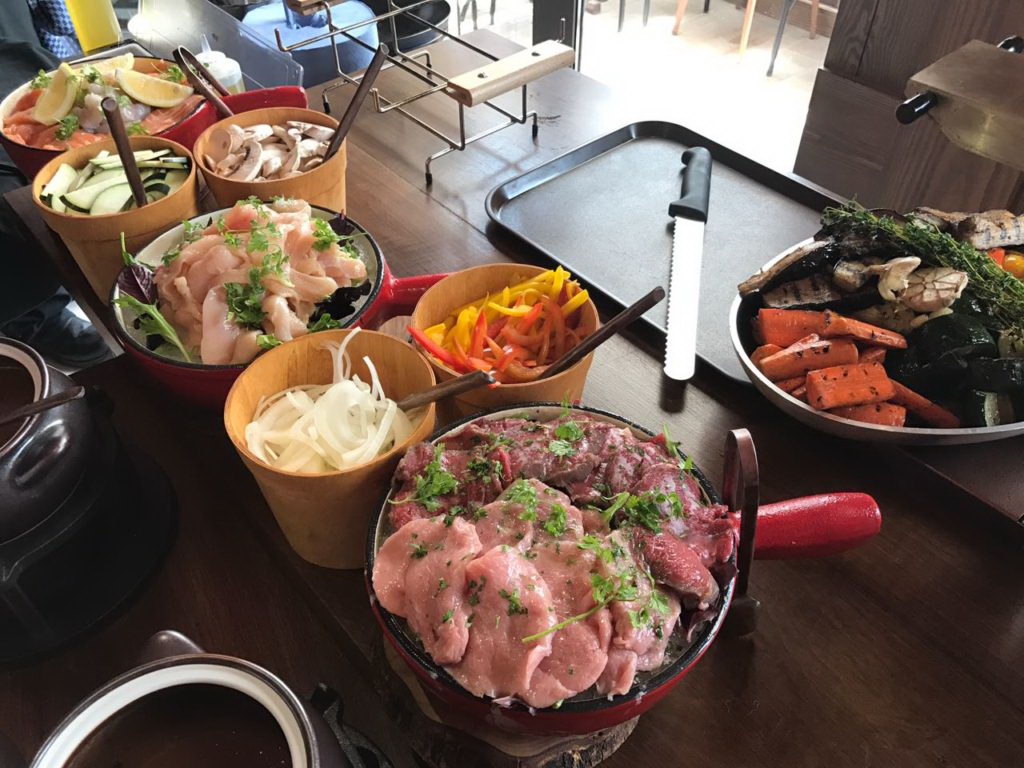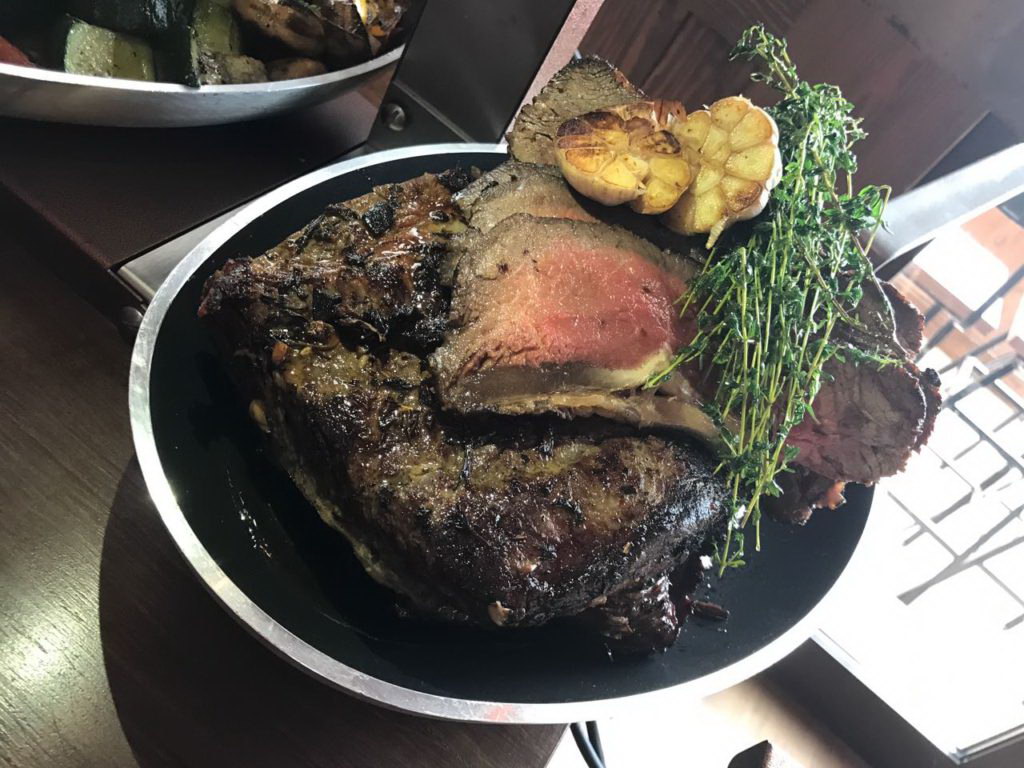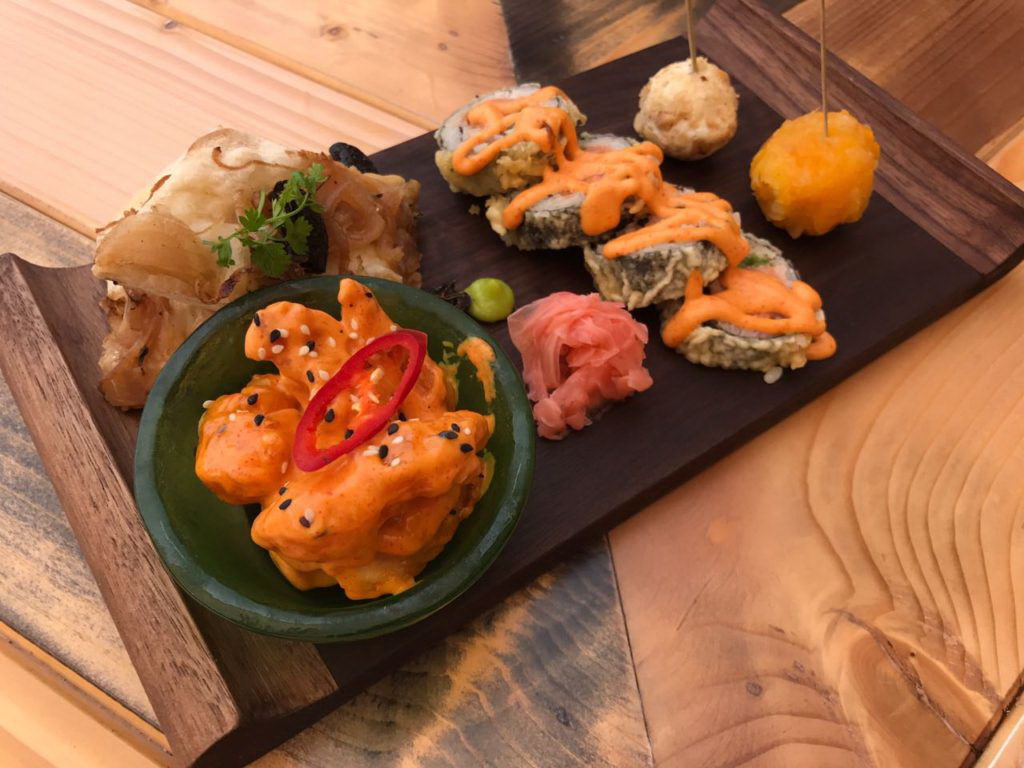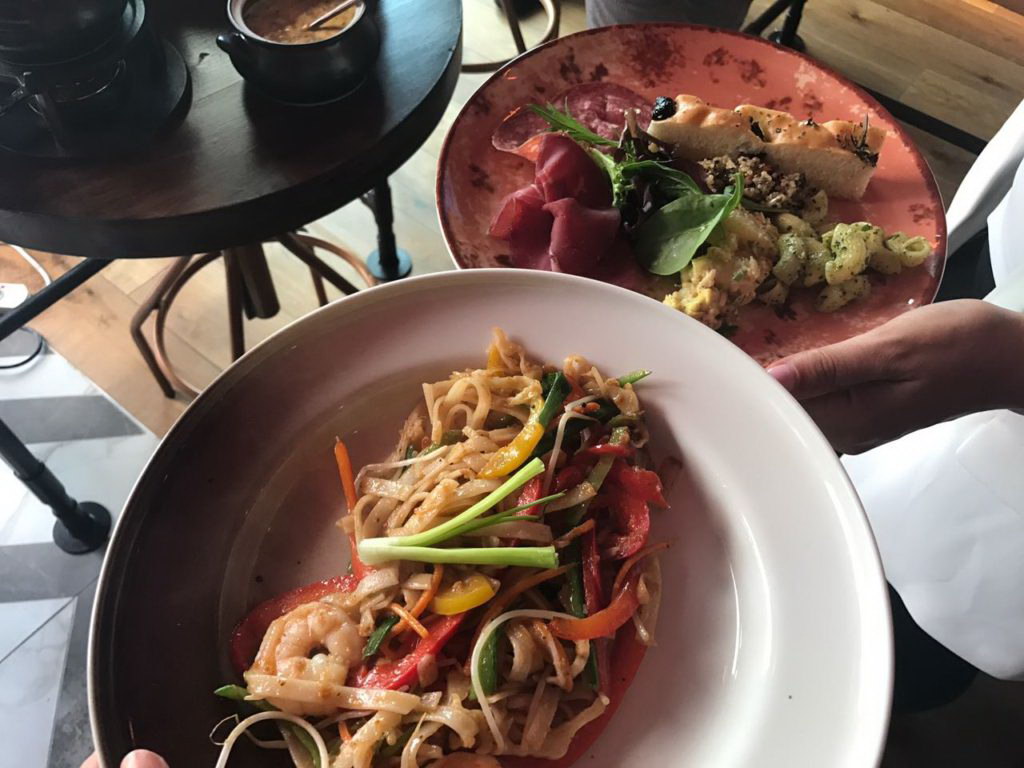 THE DRINK
Their signature cocktails are cleverly named to match the theme. There's The Ice Cube, Winter moon-shine, Avalanche and Pines peek. We sample The Mont Blanc, a scrumptious blend of rum and creamy coconut which was particularly welcome on this hot and sticky day.
If you don't fancy a cocktail, there is pretty much every other spirit within the brunch offer and you can also select from their list of house wines.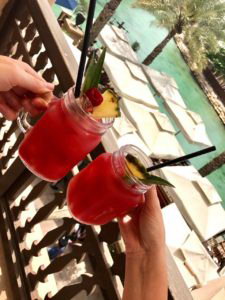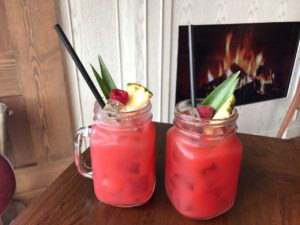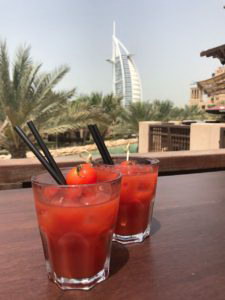 THE OTHER STUFF
The outside terrace has a mixture of high posed and low level dining tables, making it the perfect spot to chill out and enjoy the bustling, bright sunny views of the Burj Al Arab.
This casual, laid back brunch is all about the food (being 80% French) and a great place to take visitors or family for enjoy a drawn-out lunch but If you are looking for the hustle and bustle of a mega party brunch, then you would probably be be better served elsewhere.
Will the novelty factor be enough to keep the crowds coming?...only time will tell but we certainly enjoyed the wintery twist and felt the Alpine theme was an experience we won't forget in a hurry.
If you're planning a visit, then be sure to stay for the after brunch happy hour, with drinks from 25 dirhams a pop!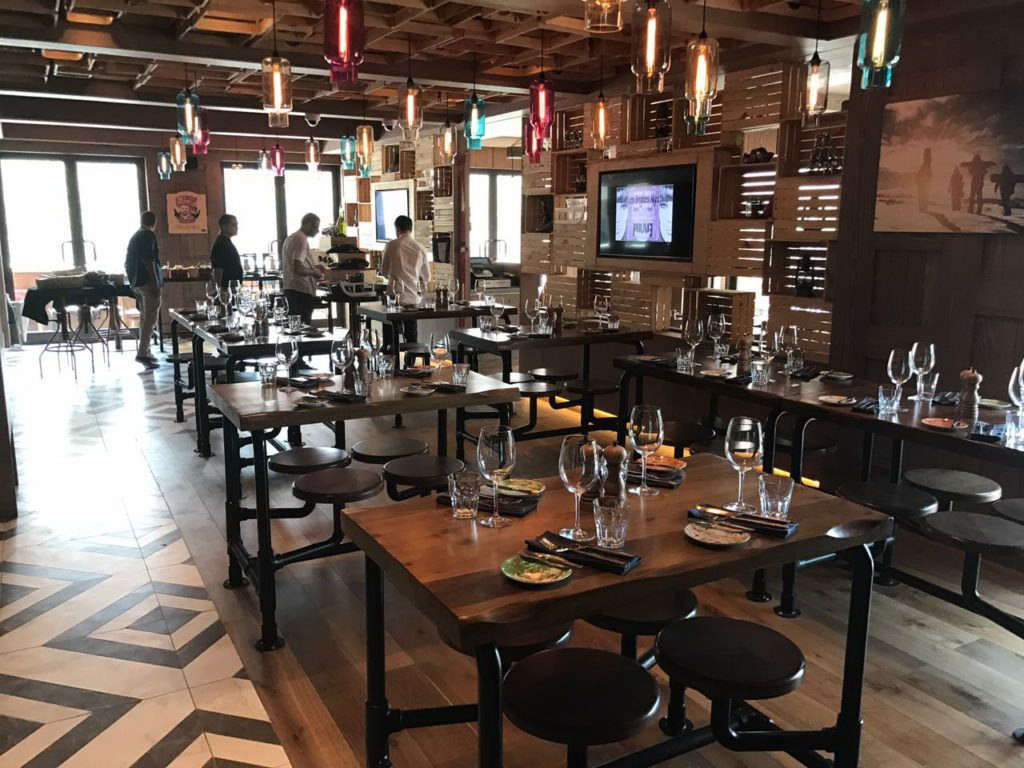 Prices as they were:
AED 185 - Starters, Desserts, Mains
AED 295 - Including Selected Beverages and Cocktails
Contact Details: email info@publique.ae or 044308550
www.publique.ae