Project Brunch @ The Underground Pub, Habtoor Grand Hotel (Discontinued)
Brunch Reviews
| In
Unspecified
on April 12th, 2017
100-200 AED
%>
Unspecified
%>
PLEASE NOTE THAT AS OF OCTOBER 2017 THIS BRUNCH IS DISCONTINUED. We will keep you updated on the status of Brunches in this venue. Without a doubt, at its full price of 199AED, this brunch at The Habtoor Grand's ubiquitous Brit Pub, the Underground, represents the best value for money in Dubai. At 50% off for Lets Brunch members, it represents an absolute steal!
THE FOOD
Good honest, uncomplicated, British favourites fish and chips, tikka masala, pork bacon and sausages, cottage pie and plenty of deserts to choose from if you manage. We tried a bit of everything but went back for extra fish and chips which were crisp, fresh and ideal with a spot of tartar sauce and lashings of vinegar. This is not fine dining but it doesn't need or try to be. The food is the perfect set up for the day of fun ahead.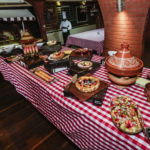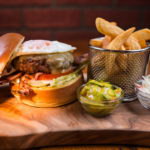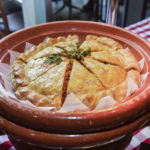 THE DRINK
Nothing Fancy here, house Hops (Heineken or Strongbow), Grape (Red, White or Rose), spirits and a couple of Bacardi bar cocktail jugs to choose from. Between us we managed to get through a fair share as the bar staff kept all of us topped up at a healthy pace, with the mojitos going down a treat.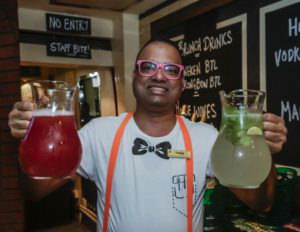 THE OTHER STUFF
This is where The Underground "Project Brunch" stands out. The fun and games at the London Underground Themed Bar is unlike any that we have encountered at ANY brunch, ANYWHERE. The Jovial Master of ceremonies gets everyone involved in memory games, paper basketball, paper airplane making (and throwing) competitions and even a fancy dress game where our friend ended up dressed in a newspaper bra and pants. As much as we were unsure 2 drinks in that this was going to be for us, we like every single other bruncher in the packed-out venue, deep in the thick of the competion and action before the end.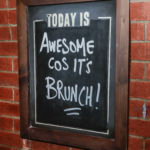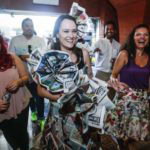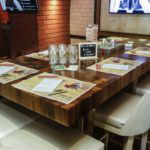 For value, for fun, for a group brunch that everyone can enjoy, this will be tough to beat. The Underground have added a new element to the brunch scene and we will be back for sure! Dress Code: Casual Every Friday 1pm - 4.30pm
AED 199 per person - Save 50% with the LetsBrunch App.
To book email grandjumeirah@habtoorhospitality.com or call tel:+97144084221