Pre or Post Brunch Breakfast, JB's Gastropub, Amwaj Rotana
Casual Dining
| In
Unspecified
on April 17th, 2017
100-200 AED
%>
Unspecified
%>
"Why would anybody EVER eat anything besides breakfast." is the giant slogan emblazoned on the front of the sunrise menu at JB's, the new(ish) Gastropub on the ground floor of the Amwaj Rotana Hotel in JBR. Available on Fridays & Saturdays from 9am to 12noon, we see this as the ideal post Friday Brunch hangover cure on Saturday, or for the ravenous, a pre-brunch setup on the Friday.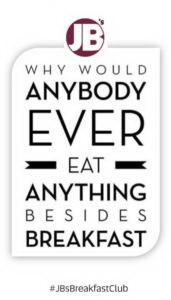 We came for the Big Breakfast. Served as either the "Full Monty" of Sausage, Back Bacon, Eggs. Beans, Mushrooms, Grilled Tomato, Hash Browns, Black Pudding and Rustic Toast, or the "Hungry Man" which is essentially a gut busting double up of the "Full Monty."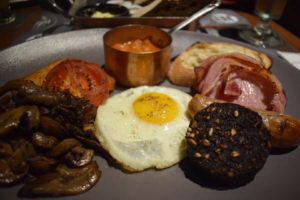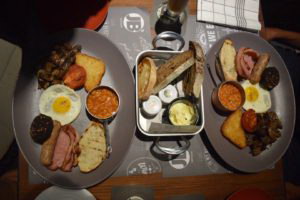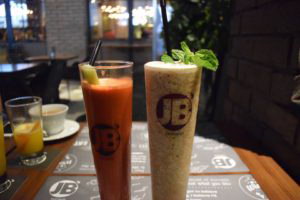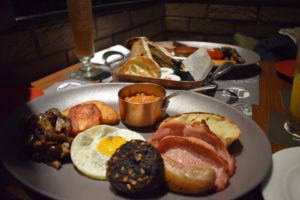 As refreshing a change it was to see real back bacon on the menu, we would have loved for it to be slightly crispier in it's form when it arrived on our plates, but that was our only minor complaint. For those who are looking for a more health conscious sunrise, the ""Breakfast of Champions" selection includes Protein Pancakes, Salmon Cakes & Eggs, a Refuel Granola with Natural Yoghurt, Mixed Berries or Smoked Haddock served with Spinach & Poached Eggs. Aside from the selection of "Morning Bliss" teas, or the "Wake up & smell the…" Coffee's, a selection of fresh juices or "Kickstarter" smoothies are there to accompany breakfast.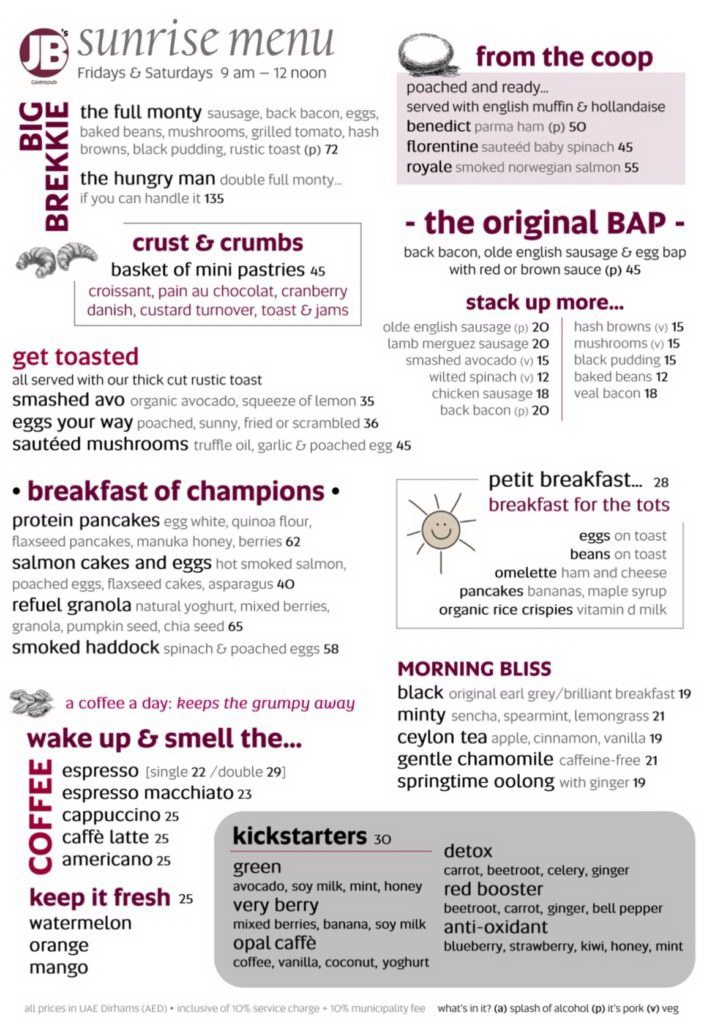 To book call +971 4 428 2000