Miss Tess, The Asian Invasion Night Brunch (The Taj Hotel)
Brunch Reviews
| In
Unspecified
on April 9th, 2018
Miss Tess
(real name Tomoko Tess) is the director and brand ambassador of the restaurant that bears her name, and unlike the fictional Mr Miyagi (Media One) does actually exist! (we met her on the night). That is where the mention of the former restaurant and the unfair comparisons end, and we will begin our review with a simple yet bold claim…that the "Asian Invasion" at Miss Tess is the
BEST
Wednesday night brunch in town!
THE FOOD
For an evening brunch with the mantra of creating a lively atmosphere, quality of food is surprisingly high up on the agenda. A selection of 4 starter dishes brought to the table and tuk tuk and street food inspired stalls dotted around the restaurant from which you can select small petri-type dishes of salads to bring back with you. A Som Tam Thai papaya, Pomelo &amp Prawn, and a Sesame Tofu Salad all fused with the typical flavours of sweet, sour, salty and spicy are enough to satisfy your initial cravings (although the papaya salad could have included more fresh chilli's to kick it up a notch).
The Gyoza (chicken and veg), glass noodle veggie spring rolls, and tempura (prawn &amp veg) that arrive in a pretty straw basket with its tentsuyu dipping sauce were great for initial nibbles, but the deep fried chicken karage, served with a togarashi spice and Japanaese mayo were such a highlight that we re-ordered a few times… Plump, piping hot, and clearly freshly fried.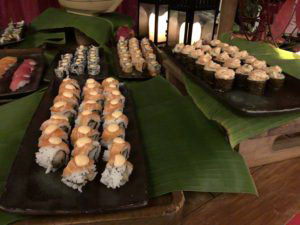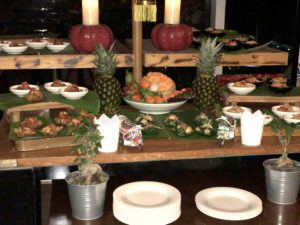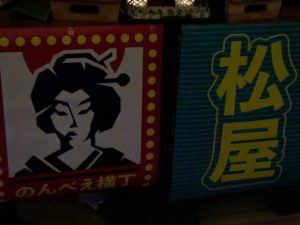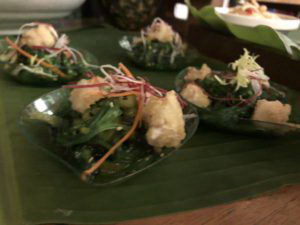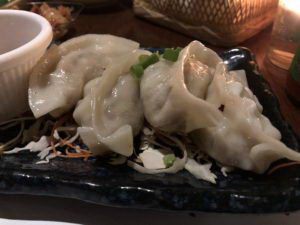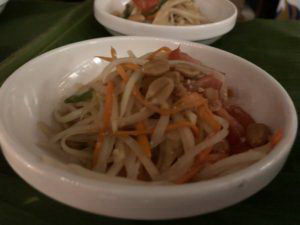 Following a small selection of sushi &amp sashimi (which we admit we are not the biggest fans of but made pleasant for the sake of courtesy) we moved onto main dishes from the wok, including Kung Pao Chicken, Mien Xao Chay (stir fried noodles with tofu, bean sprouts, spring onion, cabbage, celery and soy), and the self professed "best" Pad Thai. The mains are finished off with the arrival of chicken, tender beef and prawn skewers from the teppanyaki grill served with a selection of sweet chilli, teriyaki and spicy seafood sauce.
Like any great Asian experience, the meal finished with a toungue in cheek "Happy Ending," a platter of exotic Asian fruits (mangosteen, rambutan, dragon fruit etc) and a Miss Teas ice and sorbet split.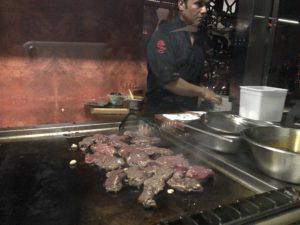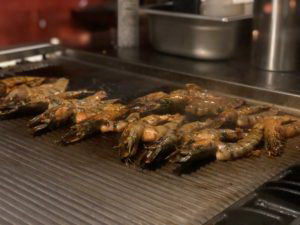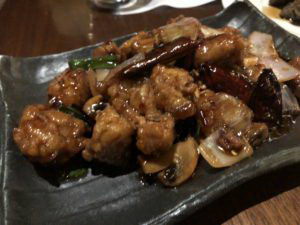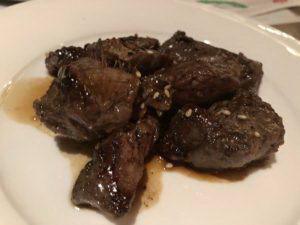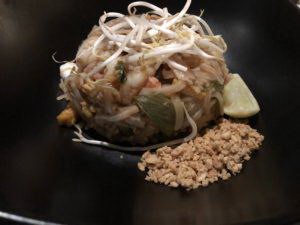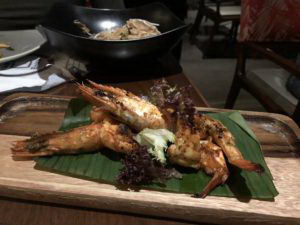 THE DRINKS
As a headline, the beverages include red, white and sparkling wine, along with 5 cocktails that are brain numbingly strong to ensure a roaring good time. There are also a couple of mocktails for those who want to remember their night in Bangkok.
Our waitress (Trainer of Dragon) made it her mission to ensure that we fell into the former category and was devastatingly swift and cheeky with her ever-smiley service. There is even a travelling shot trolley, equipt with
a maneki-neko, the popular Japanese waving cat figurine that symbolises good luck. It would be bad form not to partake.
Cocktail List:


Asian Spritz - Aperol, Passionfruit puree, lemongrass syrup, fizz


Night in Bangkok - Bombay Sapphire, Thai tea, apple juice, pineapple juice, elderflower syrup, citrus


Tom Kha Tonic - Bombay Sapphire, lemongrass &amp coconut syrup, lychee, kaffir lime citrus, tonic water.


Southpaw - El Jimador, grapefruit, lemongrass syrup, fizz.


Tess Kamikaze - Finlandia, citrus, fruits puree.


OVERALL
The DJ creates a lively atmosphere that is somewhat of a mixture between a crazy K-POP party and the busy bars of both Tokyo and the famous Koh San Road in Bangkok.
Along with the ebullient wait staff and eclectic DJ, 3 dancers that we discovered are called "Triple J" are the indubitable stars of the show. From their choreography and athleticism to their flawless technique, contagious laughter and their devil-may-care attitude, they surpass every expectation and pre-conceived idea about this kind of act with a combination of street dance, acrobatics and shaolin martial arts. These lads just appear to be having a great time with each other and their energy is infectious with the entire restaurant stopping to watch their mini shows. With a performance every 30 minutes, the action is fact paced and fits in with the "whatever goes" atmosphere. At one point a member of staff was zooming around with a child on the front of his motorcycle. If that wasn't enough to keep the kids (large or small) entertained, the vintage Mario game on the 80's console surely will.
The Asian Invasion feels like the evening brunch that now defunct China Grill first tried to perfect, albeit with a more "come as you are" feel to it. A gastronomical journey through the streets of China, Korea, Thailand, Vietnam and Japan where you are fed and entertained in equal measure. A perfect start to the weekend, there's just the small thing of Thursday to get through. (Note to Miss Tess - please extend this offering to a Thursday night as well?)
<! x-tinymce/html >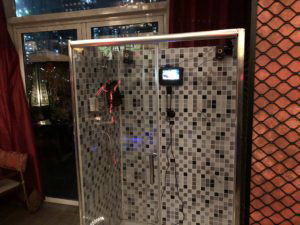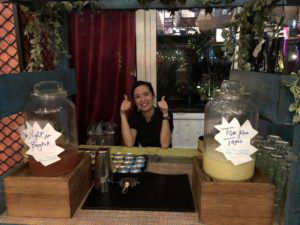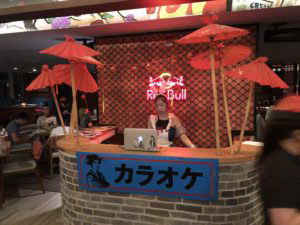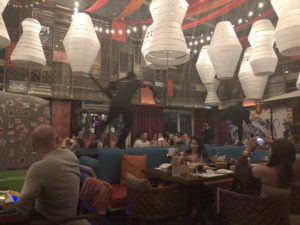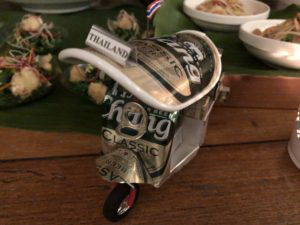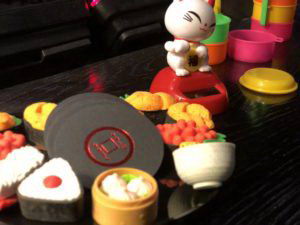 #TheAsianWay!
Every Wednesday from 8pm - 11pm
288 AED unlimited food + unlimited house drinks
228 AED unlimited food + with soft drinks &amp tea selection
To Book - email
hello@misstessdubai.com
or call +971 50 650 4988