Miss Lily's Blazin Summer Brunch, The Sheraton Grand
Brunch Reviews
| In
Unspecified
on July 25th, 2017
300-400 AED
%>
Unspecified
%>
Miss Lily's, the celebrated Caribbean oasis moves from its stateside base to the heart of downtown Dubai. The Miss Lily's family includes a lively Jamaican style diner & a Caribbean rum bar in what is a vibrant and colorful atmosphere that makes it's long awaited entry into the Dubai brunch scene.
THE FOOD
Drawing from the diverse roots of Jamaican cuisine, the a-la-carte menu allows you to choose a starter, a main and a side dish. Starters include Hot Peeper Shrimp, Grilled Jerk Corn, Ackee Hummus, Festivals and Jerk Chicken Wings. Main dishes are selected from either the salads, roti and sandwiches section which include Jerk Chicken Roti, Jamaican Patty Melt with Jerk Fries and the World Famous Jerk Chicken, or from the breakfast favourites that include the traditional Jamaican breakfast of Ackee, Salt fish, Callaloo, Sweet Plantain and Festivals, Pepper Steak & Eggs, Jamaican Rancheros or Chicken & Waffles to name a few. Top up your main with a choice of side dish that includes Jerk Turkey Sausage, Rice & Peas and Jerk Fries with Scotch Bonnet Mayo.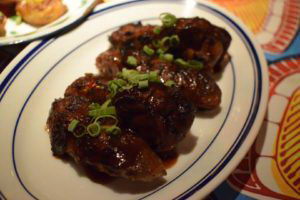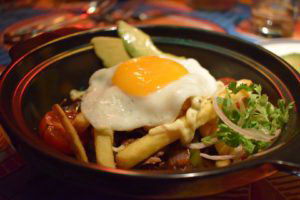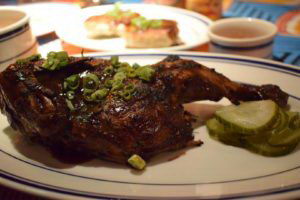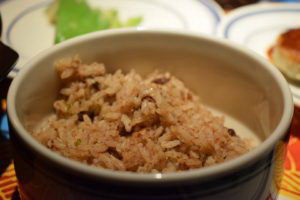 THE DRINK
The brunch is AED 390 all-inclusive with house spirits, Lilys select draught or bottle lager, wine and proseccol and AED 250 with soft beverages and 4 Caribbean mocktails. There is also a beverage only package at AED 220. Cocktails come by the glass or you can opt for a pitcher, and include: The Lily Mule (Rum, Falernum, Cucumber, Lime, Sorrel & Ginger) The Passion Lymin (Vodka, Passion Fruit, Bannana, Lemon, Creole Bitters & Soda) The Hotstepper Bloody Mary (Vodka, Hotstepper Mix & Cucumber) and Dutty Wine (either Red or White Sangria topped with Prosecco)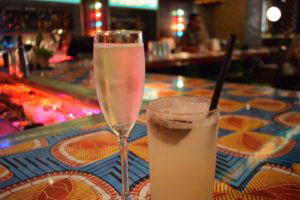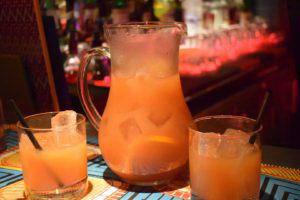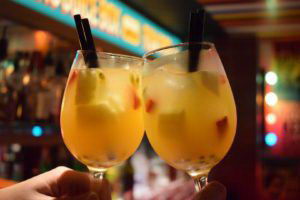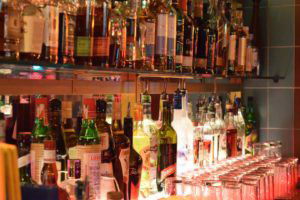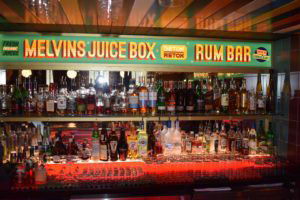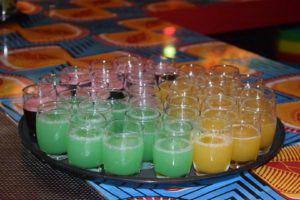 THE OTHER STUFF
The sounds of the Islands are provided by "selector general" DJ Crown Prince, and the lively bar staff will pass around colourful shots to help the party on its way.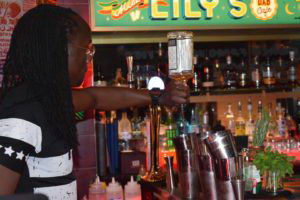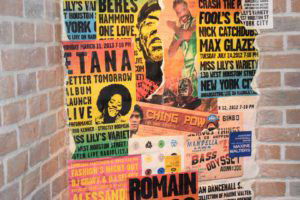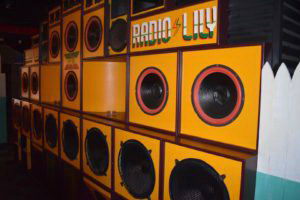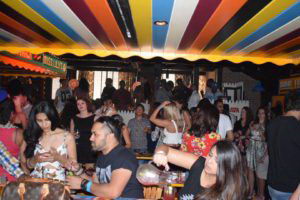 For reservations please contact us at 04 356 2900 or email at Reservations@misslilysdxb.com
#SummerBlazinBrunch #Jamaican #Tunup#DaTingsDem #OneLoveLilys #YardVybez#MissLilysDXB