Meat & Fish Brunch, Hilton Al Hamra Beach & Golf Resort
Brunch Reviews
| In
Unspecified
on January 7th, 2018
200-300 AED
%>
Unspecified
%>
As descriptions go, The Hilton's description of their Meat & Fish brunch as "Beyond Amazing" is certainly up there with the boldest. Combining two of our favourite food types in a fresh al fresco lawn setting that also happens to be right next to the beach.
THE FOOD
Exactly as it says on the tin. This is a feast that showcases unlimited BBQ meaty dishes, as well as a quite spectacular, market-style display of fresh seafood that can be selected and then cooked a la carte to your preference. Our inner carnivore led us to start inside, to build ourselves up on the various cold cuts and antipasti from the selection, including Speck and Napoli ham, and a few delicious Pork Ribs that we could not resist adding to our "starter" plate before making our way to our seats and to the BBQ items outside. The Beef Sirloin, Lamb Chops and Chicken Thighs were tasty enough, although BBQ items are best when they go straight from grill to plate and did not fare as well after they had been sat in their metal housing for some time. The same unfortunately applied to the grilled Shrimp, Salmon and Corn on the Cobb.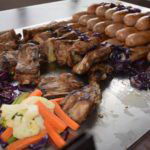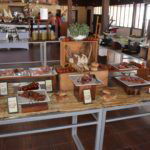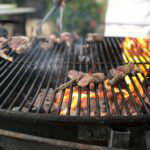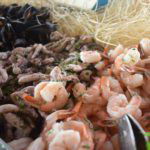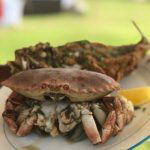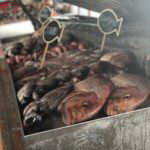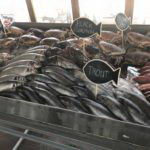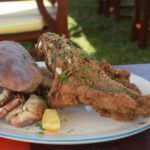 Moving onto the second protein in the brunch title, the impressive iced display resembles a scene from a famous old Fish Market or a well stocked fish counter at a supermarket. The selection reads like the guest list at Nemo's birthday party…a gigantic Sword Fish, Red Snapper, Trout, Sultan Ibrahim, Black Scorpion, Pink Seabream, Hammour, African Red Snapper and Grouper can all be selected and cooked to your preference. Not to be outdone by the fishies, Brown Mud Crab, Squid, Clams, Mussels and Shrimp are also available to select. We chose a Black Scorpion as we were intrigued by its strange, slightly ugly appearance and it arrived deep fried, whole, meaty and delicious with a Brown Crab to keep it company.
THE DRINK
Set on the lawn outside the Chalet, a pop up bar serves regular house pours as well as featuring a small tikil bar serving a selection of beverages from one of the other outlets at the hotel, the infamous Trader Vics. The list includes the Chi Chi, the TV Passion Punch, The Scorpion, a Rum Cosmo, and the Trader Vics Mai Tai…naturally we tried everything from the menu (for research purposes!)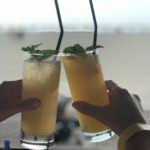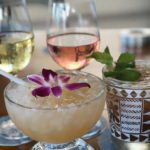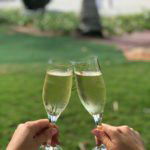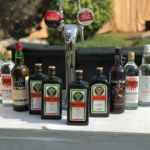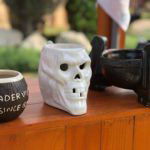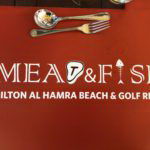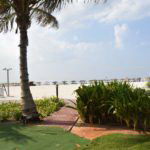 OVERALL
Entertainment is provided by a singer and guitar duo who run through a medley of hits and requests and a bouncy castle is also provided to keep the little ones occupied. A chilled family occasion populated mostly by locals and in house guests, with its picturesque location in between the beach and the pool as well as impressive fish selection its key selling point! Just make sure you ask for a coffee burner to ward off the army of flies!
Prices and package names:
• BBQ Brunch - AED 225- Unlimited flow of soft drinks and juices • Sparkling Brunch - AED 275- Unlimited flow of soft drinks, juices, beers, red and white wine as well as sparkling wine • Extravagant Brunch - AED 305- Unlimited flow of soft drinks, juices, beers, red and white wine, sparkling wine, a selection of hard liquors and Mai Tai Polynesian inspired cocktails and mocktails Times- 12:00PM - 4:30PM Ts and Cs- *Prices are inclusive of 10% service charge and 5% VAT. For more information or to make a booking please email events.alhamra@hilton.com or call 056 677 7849 Hilton Al Hamra Beach & Golf Resort, P.O. Box 1468, Vienna Street, Al Jazirah Al Hamra, Ras Al Khaimah Tel: +97172446666