Loca Friday Brunch, Dubai Marine Beach & Resort
Brunch Reviews
| In
Jumeriah
on October 31st, 2018

4 Overall
200-300 AED
%>
Mexican
%>
Loca, the original and now sole surviving outlet in the city since the cessation of its Souk al Bahar branch and a perennial man-cave-favourite. (the Abu Dhabi outpost is also still alive and kicking and 2 Loca Lito food trucks have since sprung up in Dubai Marina and La Mer). Award-winning Mexican food, cold beer and sport on its multitude of TV's is a perhaps underselling the restaurant a tad, with it's interior designed by Heineken's lead restaurant and bar designer in Holland - Ferry Tabeling, this bar comes with quite the "cool" factor. With chic urban-industrial exposed brickwork facades, riveted iron girders, heavy solid wood tables and unique self-serve Heineken table taps, Loca has a classy, yet distinctly underground feel to it. It is stylized without feeling boujis.
THE FOOD
Brunch is a long and languid affair, where 5 courses are brought to the table across a leisurely 5 hour period that is almost unheard of these days in Dubai. (Value for money…check!)
We began with Guacamole freshly muddled to our liking at the table, including loads of garlic and fresh chilli,&nbspand served with warm corn chips, before the onslaught of Loca's Desayuner (varieties of Mexican breakfast) hit your table all at once and without warning.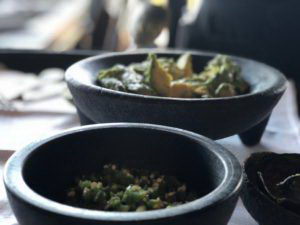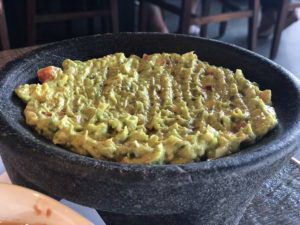 The Omelette Setas is a deeply flavoured mushroom omelette with coriander. We did asked them to tone done the coriander (personal preference) after this dish although we were aware of its stature in Mexican cooking and likely&nbspwithin the menu, and so tried to remain respectful as we realise Mexican food without coriander (cilantro) is like Thai food without fish sauce or chillies!
The Chilaquiles are corn tortillas cooked in salsa and served with cheese and egg. The famous Huervos Rancheros or "curer of hangovers" features corn tortillas, fried eggs and refried beans, while the lesser known Huervos Machaca is a fine blend of spiced lamb, chilli and eggs mixed together in a delicious and moreish scramble.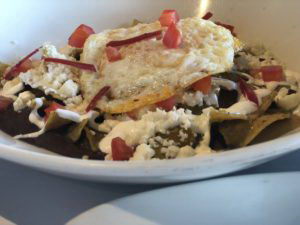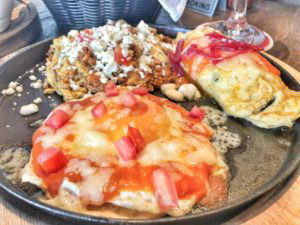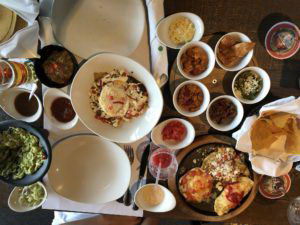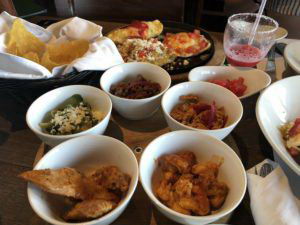 We were glad that we had 5 hours as there is an abundance of food. The lack of warning continued and without even nearly managing to make a dent in the egg dishes, the next course began to make its way to the table. The Taqueria kid Locas invites brunchers to make their own hard or soft shell tacos using either grilled beef (tacos al rancho), grilled chicken (tacos) or grilled &amp spiced prawns (tacos baja). Now we are gluttons, but at one stage we counted 17 different miniature bowls, plates or other accoutrements in front of us and found ourselves picking at everything instead of dedicating a set amount to time to eat each individual dish, leaving some items to go cold. In hindsight, we should have asked them to slow the pace between the first and second courses to allow us to digest each individual dish as they hit the table.
Now we still had 3 hours left to go on the brunch and so sensibly decided to take an hour "off" to let things settle (and explore the beer choices) before deciding on which main course to select from the choice of four available.
Ribs are my favourite thing on the planet, so what arrived were particularly disappointing, especially having dined at the restaurant previously and enjoyed them. These looked a little pale and certainly didn't fall off the bone as expected. They could have done with being finished on the BBQ for some more colour and certainly a lot more in terms of marination for added&nbspflavour. We could also tell the difference in the guacamole that was served with the fajita's and the freshly muddled version that was made tableside earlier for our starters. The bar had been set with the former, so the latter was always going to disappoint in comparison. The sizzling plate of grilled chicken fajitas fared altogether much better and were perfectly charred and seasoned on their bed of onions and peppers.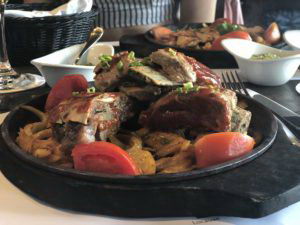 &nbsp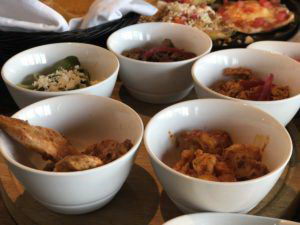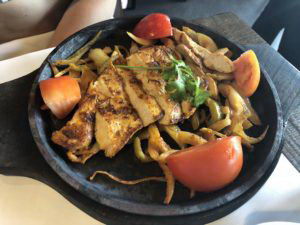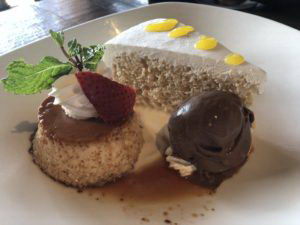 For dessert, the Bedel Tres Leches or traditional three-milk cake served with chocolate ice cream and a crème caramel were a light, delicious and most importantly&nbsppetite-sized end to a long meal that after an unfortunate dip in the middle, started and finished very strongly.
THE DRINKS
One of the key features of Loca's design is the 'Heineken Extreme Draught' beer concept that brings the beer tap from behind the bar to the table top. A feature that is sadly not utilized during the brunch, but that didn't stop us wondering how this feature could be used in a serve yourself brunch concept before it became too rowdy. Thoughts back to the brunch as it currently stands, and although there was no self serve pump, the generous selection of bottled beers more than adequately makes up for this for fans of the amber nectar.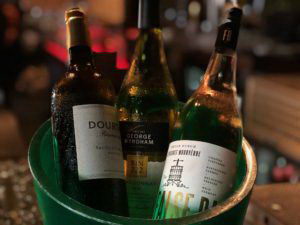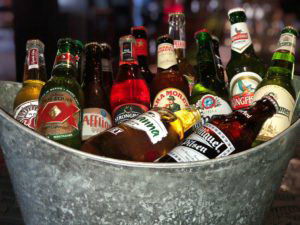 The selection of bottled beers available is one of the, if not THE widest we have come across at any brunch, including the astronomically priced ones. It included Sol, Dos Equis, Asahi, Savannah, Strongbow, Desperado, Kingfisher, Stella,, Almaza, Birra Moretti, Staroprammen and San Miguel to cover almost every corner of the beer drinking globe.
OVERALL
The restaurant itself is quite dark, although a bright daytime light is provided through the view of the terrace overlooking the swimming pool.
The music/entertainment was an element that didnt really fit the scene either. We were not expecting a fully blown Mariachi band to serenade from table to table, but even an upbeat DJ would have done more to win the crowd over than the singer who played what can only be described as chillout/lounge covers that you would expect to hear at a David Grey concert. We really needed something about 100bpms more upbeat as the music set the tone for the brunch. The crown needed an extra lift, especially at the end of a 5 hour gorge-fest, and unfortunately this wasn't hitting the mark.
Great for a long, lazy feed…but we need a little more "loca" in our Loca!
Friday Brunch 12 noon – 5pm
AED 165 (Soft Beverages)
AED 285 (Including Alcoholic Beverages)
To Book: +971 4 3461111 or email
dubai@locauae.com