Let's Babiole Brunch, The Westin Dubai - Al Habtoor City
Brunch Reviews
| In
Unspecified
on July 25th, 2018

4 Overall
300-400 AED
%>
Unspecified
%>
Babiole opened in February of this year as a

contemporary, Mediterranean fusion spot

on the top floor of The Westin Dubai - Al Habtoor City (which as of July 31st 2018 is no longer under the management of Marriott International.) The brunch had its inception less than a month later and takes a playful stab at fusing a la carte dining with a distinct tinge of European revelry.
THE FOOD
This brunch is all about quantity, as well as quality, with a menu that spans 4 courses and features over 20 generous portions of the restaurant's most sought-after dishes from their main menu.
When appetizers are served before starters, the appetizers are supposed to be small canapes or hors d'oeuvres that lead you nicely into the first course, however the ham &amp cheese crepe, gazpacho, deep and earthy truffle pizzetta, olive tapenade and red wine chorizo were an unexpected tour de force and although delicious, caught us off slightly guard with their size.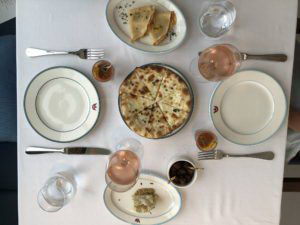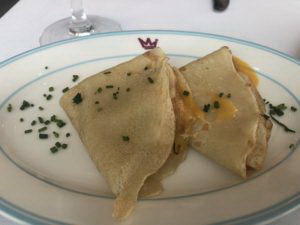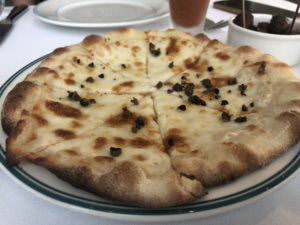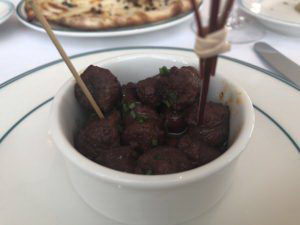 The actual starters were a breakfast lover's dream, with eggs royal, fried quails' eggs and avocado served on brown toast, and a delicate beef carpaccio completing the trio.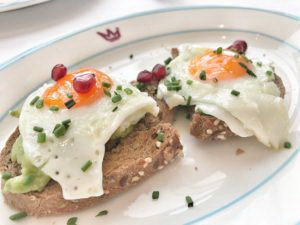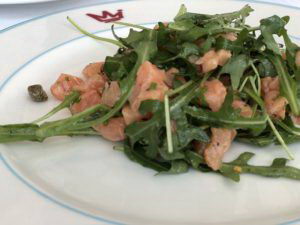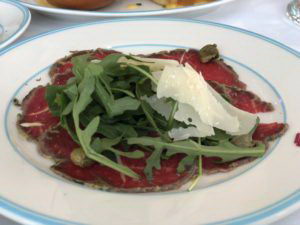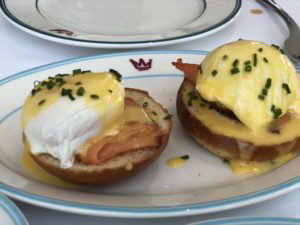 After a short sojourn, main courses arrived at the table and were, as described, a real cross section of dishes that allowed us to experience a couple of items that we would certainly have picked from the main menu, and a couple that we probably would have skipped over. The Basil pesto risotto and blue cheese potato gnocci played second fiddle to slow cooked confit duck leg that was served on puy lentils and French beans, and the baked sea bream in a luxurious prosecco sauce was delicious as a dish on its own, but when combined with the delicious hand cut chips, made a great twist on the classic fish &amp chips we all know and love.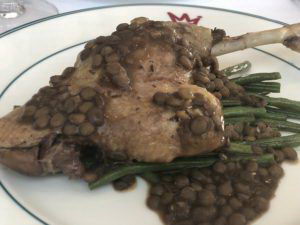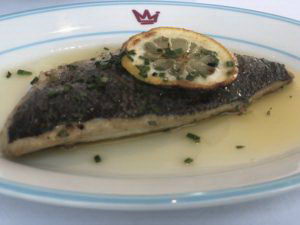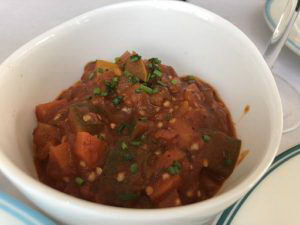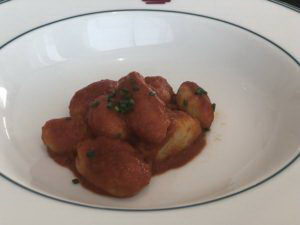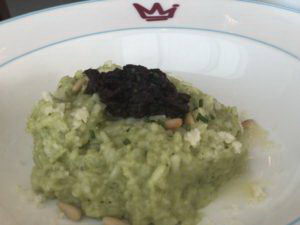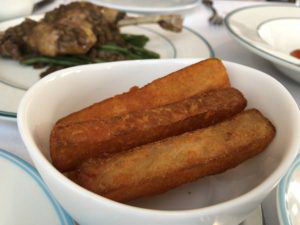 Desserts were a trio of strawberry cheesecake, lemon tart and a chocolate delice, however by that time, we were more interested in the oversized yellow beverage that had made its way to our table and the swelling party that was building in the background.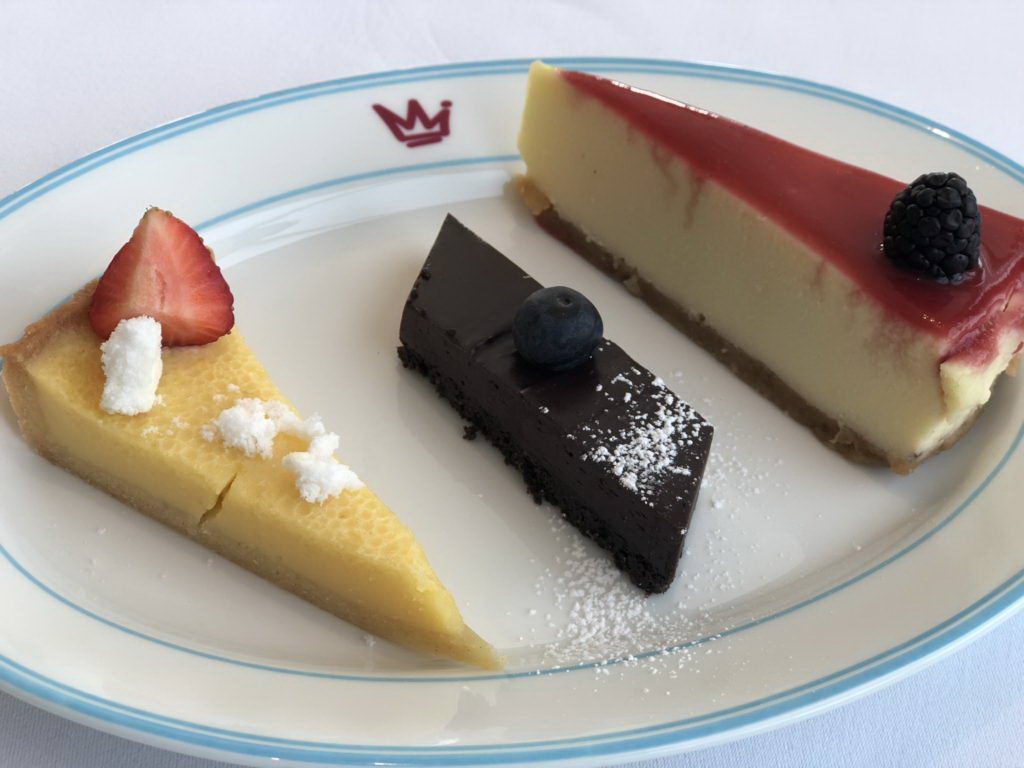 THE DRINKS
Free-flowing house beverages including the aforementioned giant yellow cocktail, coloured shots which make their way around to each table accompanied by a popular song of the same name, and regular house spirits.
For once, the selection of Rose' wine (Rose D'anjou Sauvion) outshone our regular favourite of white as we found the selection (Fetzer, Anthony's Hill Chardonnay) to be overly bitter. Try as we might, we just can't get over our bad experiences with American wines. (sorry ☹)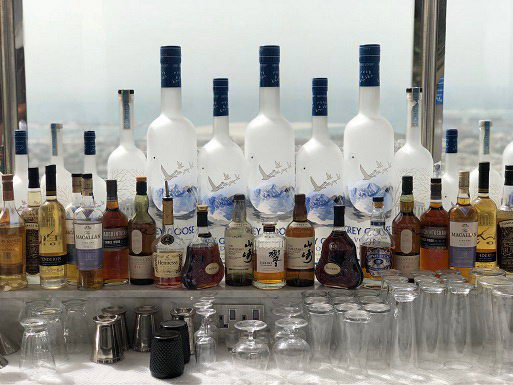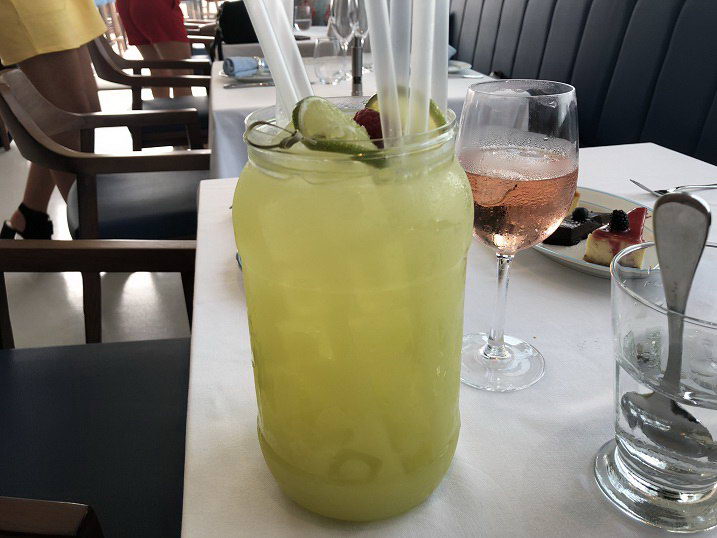 OVERALL
The well-oiled and well-heeled clientele is definitely "set" so make sure you wear your Sunday best or prepare to stand out. They openly state and make no apologies for wanting to attract "men &amp women between the ages of 28 - 42 who book tables at upscale restaurants and places such as Bagatelle, Roberto's, Le Petit Maison, Scallini, Cippriani, Zuma, Il Boro Tuscani, COYA, Mercury Lounge, Budha Bar, etc." They know what they want, which is good for some, although unfortunately, this could be seen as slightly elitist by others.
If you were to purely judge the brunch on the statements made above, coupled with the proliferation of Aperol Spritz which has taken the city by storm like a plague of molluscs (in our opinion it is the devils juice!) you may assume that we would have hated everything about this brunch. It does, however, veer on the side of playful rather than pompous, led by mischief-maker-in-chief Emeric the restaurant manager. The DJ and staff ensure that no one can take themselves too seriously, despite the size of their heels and painted on pouts at the beginning of brunch. Who can resist the Backstreet Boys, Bruno Mars and New Kids on the Block pumping out from the DJ booth, Emeric jumping on stage and spraying the vicinity with liquid nitrogen foam, and that crazy napkin swirly thing which we don't understand but couldn't help but join in with…oh and not to mention a conga line that involved every single member of brunch…and we mean everyone.
The restaurant also features a lavish terrace boosting unbelievable views of Dubai and the Burj Khalifa, however it was far too hot and blustery to enjoy it on our particular visit.
It is a brunch with a definite visual appeal, as everyone in the pictures looks perfect, almost staged. But dig deeper, come expecting more than just a fashion show and get involved in the entire experience and you will not leave disappointed.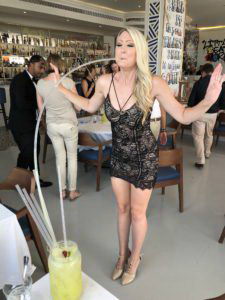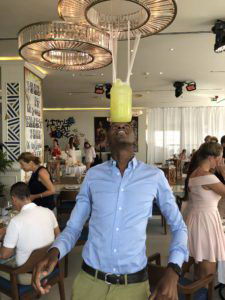 "Food for the soul and music for the people"
Every Friday 12:30 - 4 PM
AED 395 /person
To book: call 04-4370077 / 0565154665
or email reservations@babioledubai.com