Legends Summer Friday Brunch, Dubai Creek
Brunch Reviews
| In
Unspecified
on September 5th, 2017
300-400 AED
%>
Unspecified
%>
Golf, pool access and craft beer. It sounds like a manly-mans utopian dream as the brunch ticks some insanely cool boxes. What it also offered was a semi-cruel tease by providing the stunning backdrop of the Dubai Creek Golf Club, with the sweltering summer heat confining us indoors. We do see however, that this could be a hit during cooler months, or even in the heat by taking advantage of a pre or post brunch dip in the pool.
THE FOOD
A mid-sized buffet of starters and a buffet of deserts allow you to take your time and mull over small canapé-style dishes such as sushi, cold cuts, duck vol-au-vents with plum sauce (our fave) and breaded mushrooms, with the "shake-a-salads' really bringing out the childish side in us. Think of a salad, housed in a hamster ball so that you can mix, shake and throw your own concoctions…both playful and delicious! There is also a burger station, a seafood stand and other buffet staples including a carvery to show add to the starter selection. The main courses are available to order a la carte as many times as you desire, with the steaks beautifully prepared to your liking (as you would expect from a steakhouse) with melt in your mouth potato gratin. The chicken supreme and seabass were also incredibly noteworthy, although the deserts, including the obligatory chocolate fountain we found to quite run of the mill.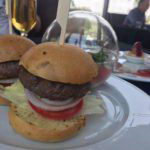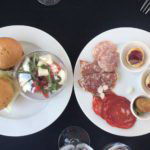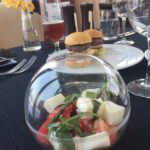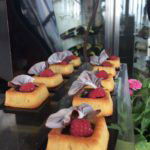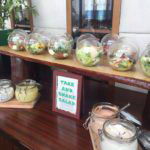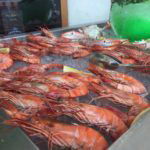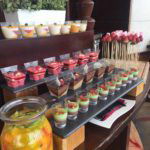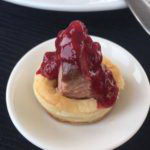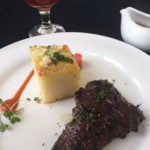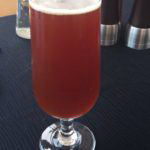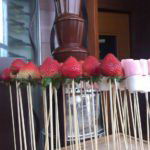 THE DRINK
Craft Beer at a brunch! This might be the first we've seen. Brew Dog no less, Midnight Saint to be exact for the connoisseurs among our followers. Craft Beer is taking over the world and Legends are way ahead of the curve on this one. It was a real treat beyond the standard Heineken and Stella offered at most brunches. Those less adventurous with their hops will ofcourse find these staples are still available, as are some delicious wines. The medium, full bodied red was a perfect pairing for our steak, along with a small selection of cocktails and regular house spirits.
THE OTHER STUFF
As we said, pool access, mini golf and even Petanque, an old school French form of boules where the goal is to toss or roll hollow steel balls as close as possible to a small wooden ball called a cochonnet (yes we had to look that up) give this brunch a little something different and appeals to families and mixed groups alike, not just groups of men as we first thought. There is also plenty to keep the little ones entertained in a dedicated kids' zone. The music was uplifting without being over powering, and there was a steady increase in the party atmosphere as the brunch reached a crescendo. Its proximity to the boardwalk and the other restaurants and bars make it an easy move if you want to continue the fun. Secret tip here…with your brunch recipt, or if you turn up at 9am to pay for brunch you can play the 9 hole short course for free! There is full changing facilities at the golf club so between that and a dip in the pool it really is fun filled day out for couples, groups, families (and yes groups of manly-men) alike.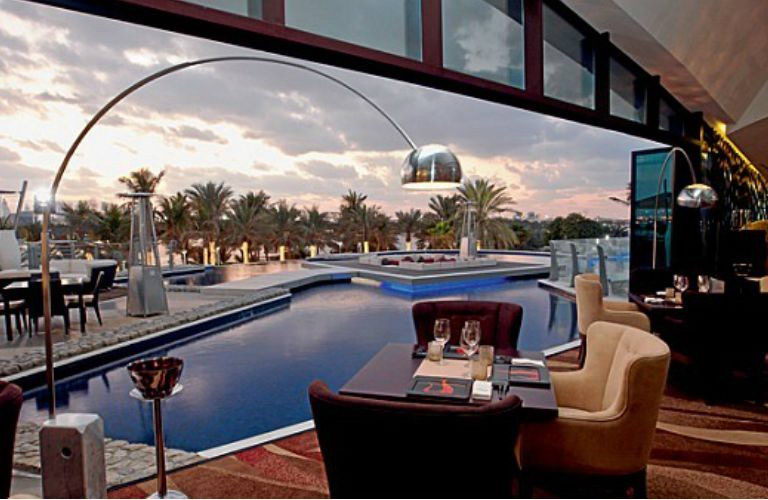 Every Friday from 12 noon to 3.30pm and 7pm to 10.30pm
Price is inclusive of #minigolfdubai and petanque. AED 175 for food and soft beverages AED 255 for food and selected beverages AED 345 for food and sparkling AED 55 for children aged 7 to 12 years Children below seven dine for free For reservations call +971 4 295 6000 or email legends@dubaigolf.com