Lapita "Daycation" Brunch, Lapita Hotel, Dubai Parks & Resorts
Brunch Reviews
| In
Unspecified
on May 11th, 2017
200-300 AED
%>
Unspecified
%>
"Exactly Like Nothing Else."
Never have we experienced a tagline that rings more true than with this Polynesian themed family resort and the latest addition to Marriott's Autograph Collection of distinct, one of a kind properties. As soon as we stepped out of the car, we were greeted with flowery shirts and a genuine "ALOHA!" before entering the lobby, which was decked out with wooden fans, carved pillars, oversized ornate lamp shades and a sprawling view of the lush garden and pools in the distance. We could easily have been transported to a scene from Jumanji.
THE FOOD
The Daycation Brunch is held in "Kalea" restaurant, meaning "Joy or Happiness" in Hawaiian and features an opulent international buffet, specifically showcasing dishes from the South Pacific. The Polynesian Orange Chicken and the Poisson Cru spring to mind instantly, with the version of Tahiti's national dish we tried made with tuna that had been marinated in lime juice, diced vegetables and fresh coconut milk. We had the chef make ours but if you are feeling brave, you can select your own protein from a selection of Seabass, Tuna, Salmon or Sole, then choose a dressing, flavoured oil, pickled items and finally a vegetable garnish to go with your creation.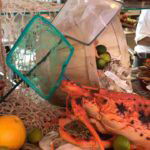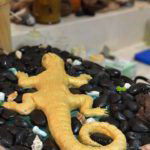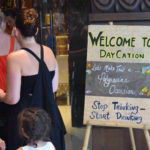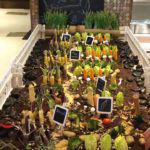 Another station not to miss was the Indian indoor corner, where Chicken Kathi are constructed behind a mound of fragrant spices. Freshly baked roti, topped with egg mixture and fried off in a pan, wrapped around freshly grilled meat or veg and then served in a wrap. Delicious. For ingenuity, they also score highly with their "dig your own vegetable garden." A faux plot of land where you are tasked with recovering your own organically planted vegetables from the edible soil. A fun and interactive way to get kids to eat their greens I suppose!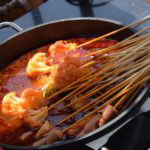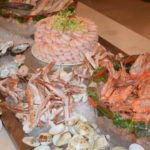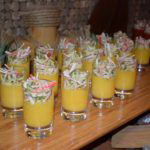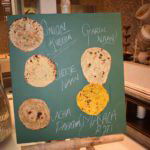 Outside, the heat was almost unbearable and we felt a real pang of sorrow for the chefs manning the BBQ, the baked potato bar, the fresh noodle station and the deliciously spicy hot pot. All of the meats had various sauces to accompany them, as well as a large selection of salts to accentuate their flavours. The lamb chops and steaks were luscious and meaty, although, as we always find with Cigali lobster, the amount of meat you get with each can be hit and miss. Don't miss out on the freshly grilled pineapple either, as the caramelized sugars create an intense flavour that acts as the perfect palette cleanser.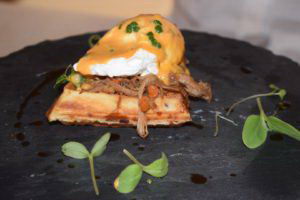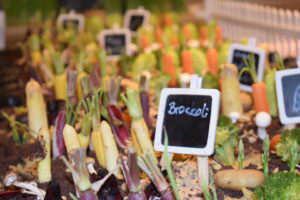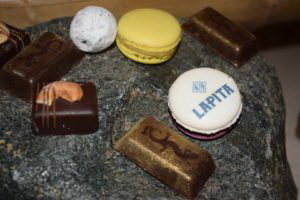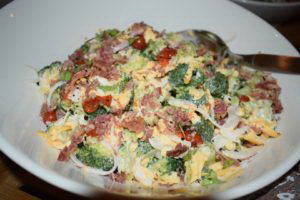 For dessert, we could not resist the CandyKool Popcorn, which came in either salted caramel, sweet & salty, texas butter, confetti or crazy marshmallow flavours. The popcorn is doused in a bath of liquid nitrogen so that when eaten, your mouth emits puffs of dragon-smoke to add theatre to it's exquisitely sweet taste. Traditionalists will also approve of the self-serve ice cream machine (a kids favourite), the fridge full of mini mousses, the Lapita branded macaroons laid out across bamboo stalks and even a chocolate iguana with a "do not touch" sign next to it. So realistic that we could not tell whether it was edible or not.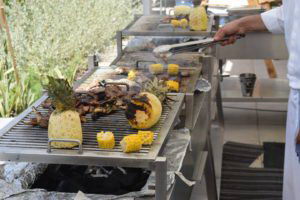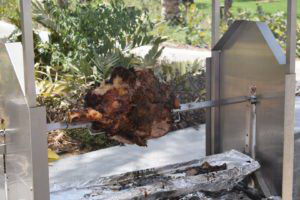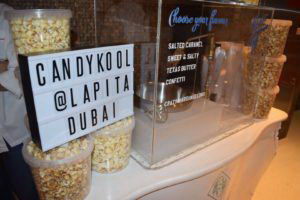 THE DRINK
Hops comes in the form of either Becks or Heineken, and grape is served from a choice of 2 reds, 2 whites, and a slightly acidic Pol Remy Sparkling Brut. The tropical cocktails came in the guise of either a pineapple juice with vodka, served inside of a pineapple or a coconut water and rum, served inside of a coconut (naturally). Bar stations serving spirits and all the above were also dotted around outside but due to the intense heat, remained largely deserted.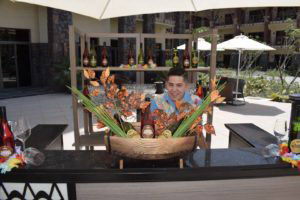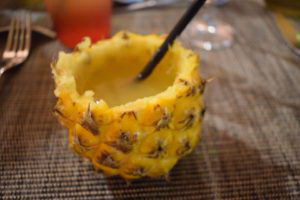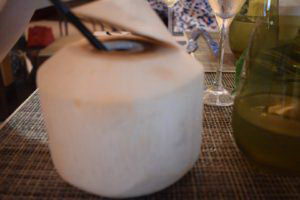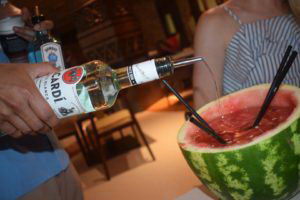 Half way through the brunch, our table was also presented with a whole watermelon, hollowed out and filled with fresh watermelon juice and our selection of spirit (we chose rum.) We were impressed by the heavy-handedness of our servers pouring, although the mixture itself was quite difficult to drink through a straw as bits of fresh fruit kept finding ways to block the air holes. Less sophisticated groups "may" have resorted to picking up said watermelon and drinking it straight…(ahem…refreshing!)
THE OTHER STUFF
Part way through the brunch, we were intrigued to see 2 massage chairs appear with willing looking masseuses behind them. Not needing a second invitation, we flung ourselves straight in for a 5 minute head and shoulder massage. An amazing experience we have never experienced before as part of a brunch, and certainly a both a great idea to relax the guests, and also as a marketing tool for the onsite Ola Spa.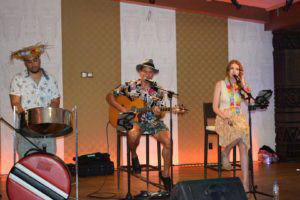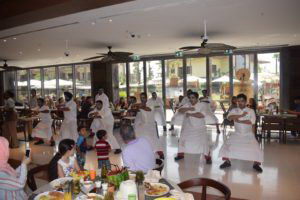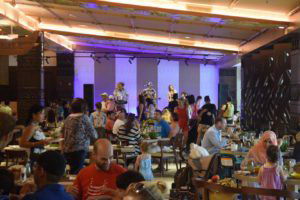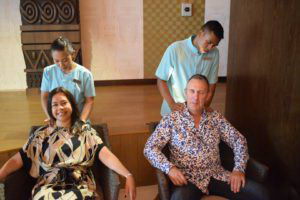 The small details are not always noticed, but here, they are so intricate that you cannot help but appreciate them. Your family name is inscribed as "Tribe……" onto a glass place holder as you arrive and at 3pm, the Chefs descend onto the main floor to the beat of the drum, performing an amazingly enthusiastic version of the Haka. (Enthusiastic but by no means a match for the All Blacks!). Our only recurring gripe of the day was about the AC, and although the main door was eventually closed, the circulation never seemed adequate enough for such a vast room and the stifle of the summer heat brought our experience a little too close to the desert for our liking.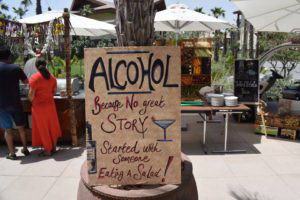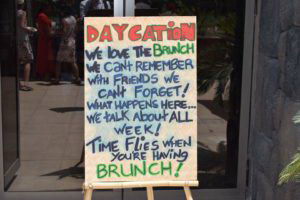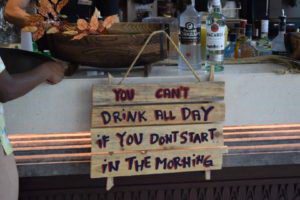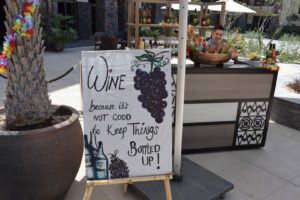 The younger explorers have their own dedicated buffet as well as an interactive juice station where exotic and healthy blends are concocted with the assistance of the colourfully dressed Lapita crew. The Brunch also keeps the younger explorers thoroughly entertained at the Luna & Nova Kids and Teens club, with a schedule of activities including a mini-Olympics, face painting, henna tattoos, movies or arts & crafts. That being said, most of the children on our visit were completely spell bound by the live band, including Singer Sam Tring and a steel pan accompaniment and danced merrily away on the stage for most of the afternoon. We spent the rest of the afternoon post brunch lazing by the outdoor pools, although we would have appreciated a more rigorous approach from the lifeguards in their endeavours of separating the two. The beauty and the benefit of having a kids pool is a little lost if both pools become overrun with screaming, splashing children and seemingly nowhere for the unencumbered to escape to after brunch. Luckily for us, our day-cation was an actual stay-cation as we had checked into the Lapita Hotel, so a short stroll across to Riverland and the Irish Village in particular was the perfect end to our brunch day-cation in the South Pacific. There is certainly more than enough here to warrant another visit, and we look forward to returning after Ramadan.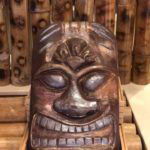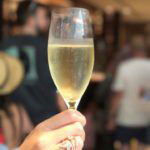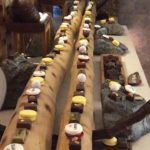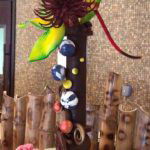 Every Friday from 1.00pm - 5.00pm
AED 195 with soft beverages AED 295 with house beverages
Includes pool access to both pools, the lazy river and access to Luna & Nova Kids & Teens Clubs.
To book - call +971 (0) 4810 9999 or email Lapita.restaurantreservations@autographhotels.com