La Ville - Social Garden Brunch, City Walk
Brunch Reviews
| In
Unspecified
on January 14th, 2018
300-400 AED
%>
Unspecified
%>
A deliciously social brunch set in the heart of City Walk, Dubai. The elegant courtyard at Chival sets the scene for a chilled out al fresco dining experience where artisanal cuisine is the order of the day.
THE FOOD
On arrival to the usually serene central urban courtyard, you are presented with a mini map allowing you to decipher the days culinary offerings while being serenaded by the sweet sounds of plucky songstress, Camille. The Social Garden Brunch captures the feel of a laid-back garden party, inviting you to explore all corners of the courtyard, to wander around and interact with the numerous live food and beverage stations on display. From Smoker & Grill stations to a Ceviche & Raw Bar, live Pasta chef, a Pizza oven with a few different options and an authentically slow-cooked Paella in a giant pan, bursting with mussels, clams, lobster, squid, prawns & baby octopus. Inside there are cheese & charcuterie, salads, desserts and a juice bar where you can make your own healthy drink to cleanse the system, or select a pre-made detox drink. We selected a mixture of carrot, turmeric and apple to clear the palette.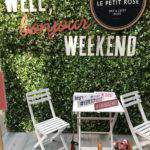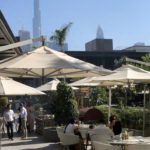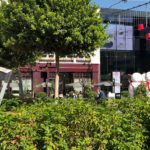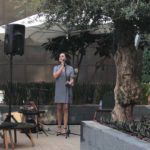 Exploring the smoker & grill items first, with a choice of Lamb Kebabs, Beef steaks, build your own burgers, Roast Chicken, Trout & Seabass set above the flames on attractive looking spits and individually coloured mini BBQ's. They certainly know how to make the most of the space and the layout is as quirky as it is inventive. We then followed a recommendation to try the sous vide eggs served atop a charcoal brioche bun, though the salsa with turkey ham was a strange addition and neither complemented, nor took away from the dish. We simply found it…well, strange. Our freshly cooked "spicy" pasta was a little tame the first time around. The chef, noticing our scarcely eaten bowl to his credit came and asked us what was wrong with it. Taking on our feedback, we simply asked him to prepare a bowl as if he were cooking for himself. He returned with a delicate but intensely spiced pasta dish that was unrecognisable from the first. A delicious infusion of chilli oil, garlic, fresh herbs and fresh pasta. We wondered why we had to go through the watered-down version before getting the real deal in the first place. Perhaps they are trained to cater for more "subtle" palettes, but give us big flavours every day. A chef being tamed in this way, whether by instruction or self direction is such a shame. Many would have tasted the first incarnation and not gone back for seconds, which we are so glad that we did.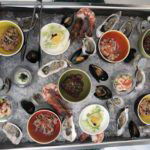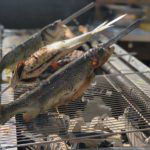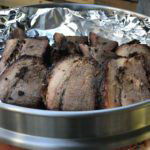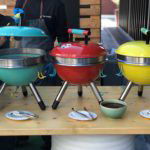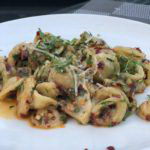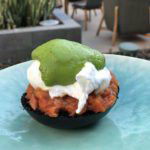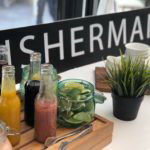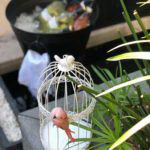 THE DRINK
A wide selection of beverages are available to order from the bar and by walking around the various stations located in the garden. Zonin Chardonnay, Jacobs Le Petit Rose, Estrella and Sol Beer stations along with a selection of cocktails including Aperol spritz and espresso martinis made to order. After brunch, guests are asked to move upstairs to the rooftop bar LookUp, wrapping up the afternoon with a bespoke range of cocktails and mocktails, and spectacular views over the infinity pool of the Burj Khalifa and Dubai's glistening city skyline. One small gripe however, is that the free drink they entice you upstairs with isn't actually a free drink, but a buy one get one free offer - so a little misleading to get you up there, but the view alone soon allows you to get past this small "oversight."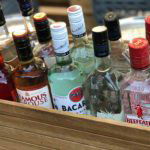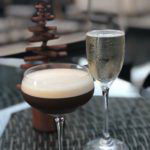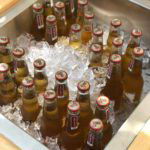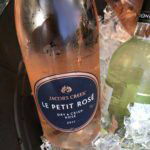 OVERALL
A chilled out brunch in a stunning urban setting, with some standout features, not least the simple yet impressive juice bar and smoked brisket. The sultry sounds of Camille are also the perfect accompaniment for a laid back afternoon in what feels like you are brunching in Covent Garden, but please let your chefs off the leash and show what they can really deliver.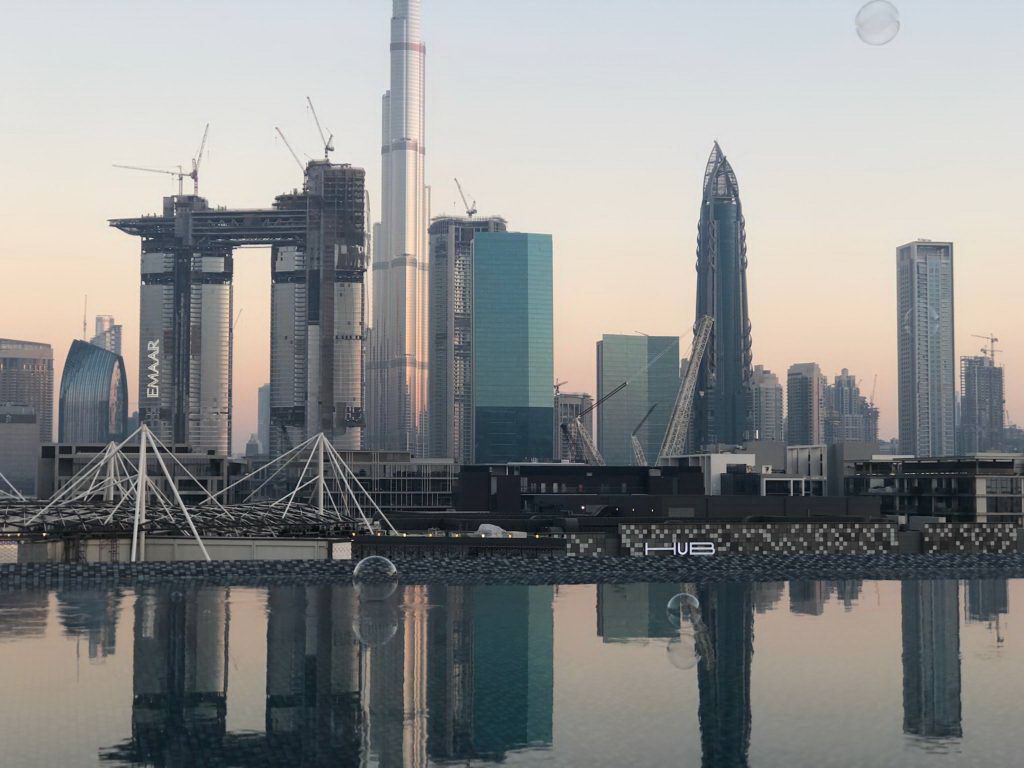 Packages and prices:
The Botanical Quench - AED 290 including soft beverages, enhanced juices and botanical crystal waters The Taste of Terroir - AED 390 including house beverages and signature cocktails The Floral Refinement - AED 490 including bubbly and all of the above Brunch is held every Friday from 1:00pm - 4:30pm, followed by an after party at LookUp rooftop bar from 4:30pm - 7:00pm with selected drinks at AED 25. To book call 054 309 5948 or email
laville.dining@autographhotels.com