Hollywood Brunch by Eat & Meat, The H Dubai
Brunch Reviews
| In
Unspecified
on April 4th, 2018
400-500 AED
%>
Unspecified
%>
We enjoyed the Hollywood brunch so much the first time around that we couldn't wait to go back. The name of the restaurant may have changed to "Eat & Meat" since our last visit, but the beautiful décor and laidback vibe have not. The Hollywood Brunch has kept the same essence which was a winner and added a few tweaks to give us an even better time than our first time around. The 1920's glamour remains and to our delight, the entertainment too. Singing rat pack classics and modern pop with a Sinatra-esq twist, the singer can only be described as majestic and a joy to listen to.
THE FOOD
Starters & Deserts are still served buffet style, with fresh pasta salads, seafood, oysters and cold cuts a plenty. Flat breads and hot starters are served direct from the open kitchen with friendly chefs happy to entertain our inquisitive questions on the dishes.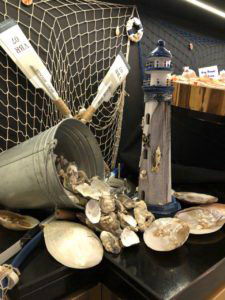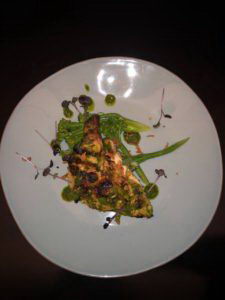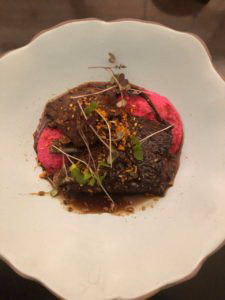 We loved the changes to the main menu. Gone are a few of the peripheral dishes from last time, replaced by more delicious a la carte choices making the menu "all killer and no filler." Gourmet wagyu cheese burgers, succulent slow roasted rack of lamb which was delicate if not a little fatty in places, rich and meaty braised short ribs, chicken tonkatsu and baked salmon with a carrot puree were just a few of the menu items we managed to get through.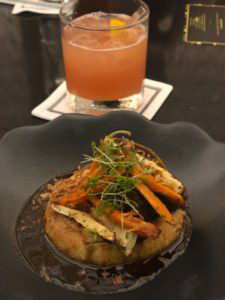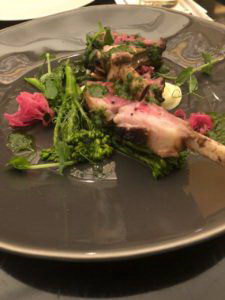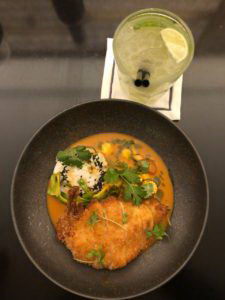 All worthy main courses in their own right with portion sizes that are just the right amount to allow for sampling of multiple dishes. As we moved through each dish we could only pick a single fault which came in the Chicken Tonkatsu, a coconut red curry that for our Thai taste buds failed to live up to the levels of spice to which we are accustomed. Contrast that with the high flavour profiles achieved by the Pomegranate Braised Lamb Ribs, an unusual combination but one that worked so very well, and the bar was high, so we didn't let the mino blip of the tonkatsu worry us too much.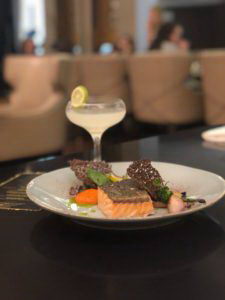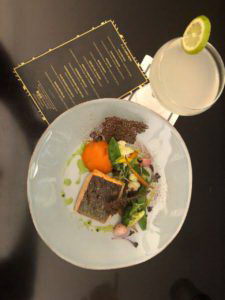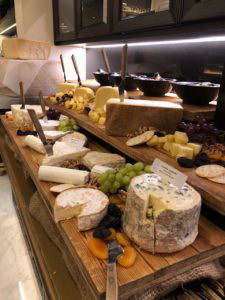 Deserts are a plethora of tasty treats and indulgent gems, but don't escape without sampling their signature candy floss, popcorn and lolly pops to keep both kids and big kids happy and on a sugar high. For those that prefer, there is a selection 12 cheeses to keep you occupied satisfied.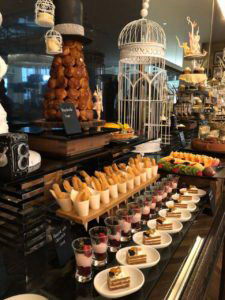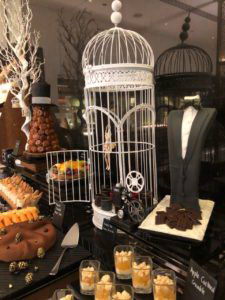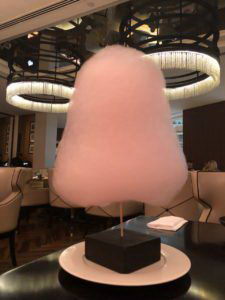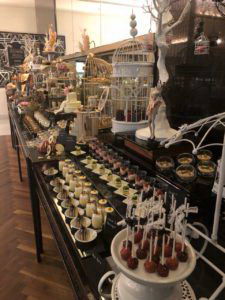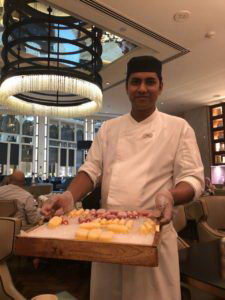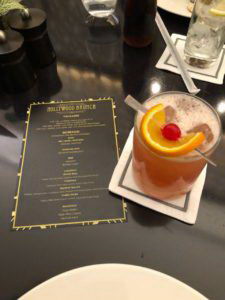 THE DRINK
Sparkling (De Bertoli), Red, White and Rose (Massaya, Lebanon) wine all available, along with Brooklyn Lager tha thas been added to the menu alongside Heineken. The list of cocktails and mocktails includes the classic bloody mary, a Caipirinha, a Kundhan special of whiskey, orange, passion fruit & cranberry juice) and a vodka gimlet (elderflower and lemon juice base). to choose from. The Kundhan Special was a favourite and the fresh Caipirinha served at your table from the cart comes just as the music tempo starts the fun.
OVERALL
The brunch and open setting just to the left of the main lobby ensure that the day gets off to a low key start, however without noticing exactly when it happened, the vibe livens up and before you know it, the singer was belting out the classics and people had abandoned their inhibitions and had risen to join in and dance. This is by no means a party brunch, but is perfect for couples, families and groups of friends alike. We will be back again…and again!
Every Friday - 12.30pm - 4pm
AED 280 for bottomless soft beverages AED 445 for unlimited alcoholic beverages AED 140 for children below the age of 12 (children below the age of 5 dine with compliments)
50% Off - (SAVE 212 AED with LETSBRUNCH)
to Book direct with EATapp
click here
or call 04 501 8623