Fun Dining Brunch @ The Crowne Plaza Sheikh Zayed Road
Brunch Reviews
| In
Unspecified
on December 13th, 2016
300-400 AED
%>
Unspecified
%>
Like Wagamama's?, Trader Vics?, Chamas Churasco? Oscars Vine Society? Harvesters? Cocktail making? Fun Dining has it all…and is exactly what it says on the tin (Fun Dining!) A very well thought out concept which infuses all 13 of the F&B outlets within the hotel into one big food and beverage extravaganza that is housed across the entire expanse of level 2's restaurants (Al Dana, Western Steakhouse & Harvester).
THE FOOD
The Fundining brunch offers up an extensive variety of food as you would expect from 13 outlets. From standard all day dining fayre to high end branded restaurant favourites like Wagamama's, Western Steakhouse, Sakura & Chamas. Food carts and stalls dotted around the venue keep you intrigued and investigative with starters, nibbles and churrasco also brought to your table consistently but not intrusively in a seamless infusion of the traditional buffet brunch with a splash of a la carte table service.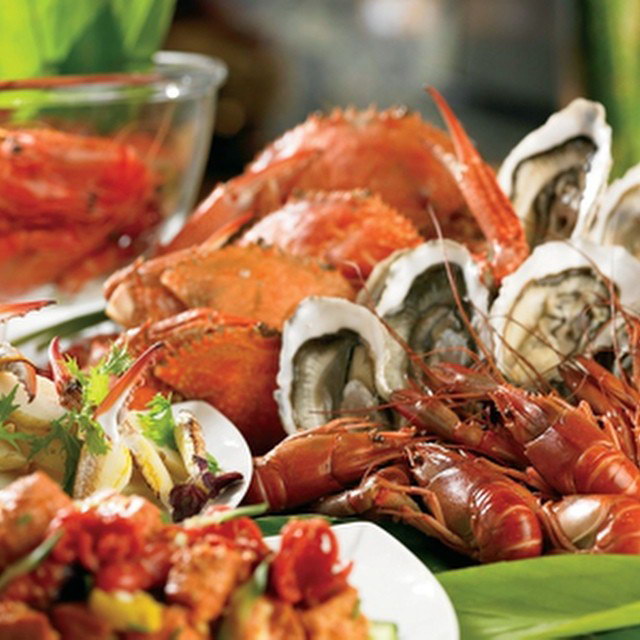 We started with some light bites and a delightfully fresh Thai beef salad served in a charming little wicker pot…which we would return for again later. It was tough to know in which direction to head next, but before we could decide, our minds were thankfully made up for us by the offer of Thai nibbles at our table. Shrimp and Duck appetizers were a mini respite to the decision making process as there was so much to choose from & we tried to limit ourselves in order to get through a sizeable portion of what was on offer.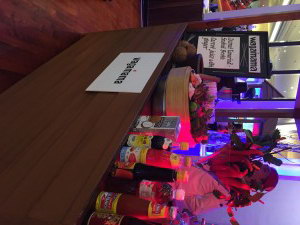 Dishes we had to wave politely on their way were the Sushi (rolled to order in front of you), soups from Wagamama's and meat skewers galore. One thing we could not resist however was the ever tempting Chamas servers with their smokey lamb and beef on skewers. So succulent, so smokey and so fresh every time.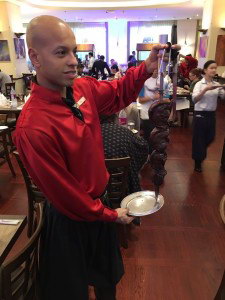 We were stuffed, but from our Al Dana seating we had looked straight on to the lengthy desert table with its own ferris wheel of treats, the obligatory chocolate fountain and rows upon rows of cakes, mousses and sweet treats, including one of the best food carts of them all…the Baskin Robbins serving ice cream and waffles.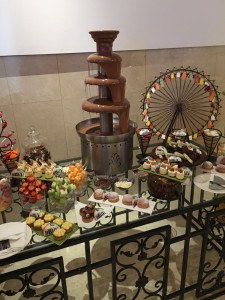 THE DRINK
It wasn't just food stalls, on top of the table services for hops, grape and bubbly if you went for that package, there was the Trader Vics station offering up favourites such as the "Tika Puka Puka" and if you were lucky enough to sit as close as we did, you didn't have to move a muscle to get them. Some of the other really novel additions to put the "Fun" into Fundining was the cocktail cart which travelled from table to table offering up Brazilian favourites the Capriosca & Caipirinha, and the 'make your own' cocktail station. That's right…you can pick from an array of ingredients and have them shake you up your very own creation, and hopefully…a delicious cocktail. Tom Cruise eat your heart out!
THE OTHER STUFF
There is no getting around the fact that the Crowne Plaza, Sheikh Zayed Road is ageing. There are elements and levels of detail which are nowhere near as polished as many of its younger rivals, and given that it was opened in 1993 when many of it's regular patrons (in Zinc in particular) were barely a glimmer in their parent's eyes, these are easily overlooked when you come to look at the offering as a whole. Certainly the multitude of positives of this brunch outweigh the few aesthetic negatives. The concept of mixing top brand food stations, the make your own cocktail trolley, Baskin Robins and the not to forget the Churrasco which is worth the price of admission on its own keep it fresh & entertaining from start to finish. The Live entertainment from the Mojo duo in Harvester's from 3-6pm is subtle enough not to overpower but entertaining enough to keep the vibe upbeat and the Trader Vics free beverage cards for after brunch are a clever way to keep you in the hotel for at least one more. Overall, this is a really "fun" casual brunch which, at the time of visiting was only a few weeks young and has a lot more to come.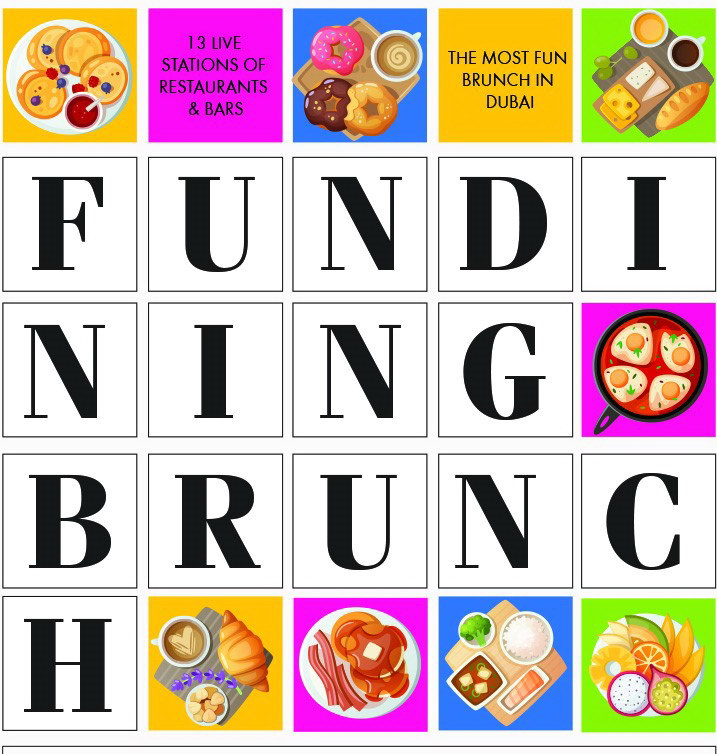 Dress code: Casual-ish Every Friday 1pm - 4pm AED 250 - Soft Drinks & Juices 350 AED - House beverages 395 AED - Bubbly For reservations and more info contact 800 CROWN (276963) or email fbreservations.cpdubai@ihg.com