Fumé - The Fume-azing Brunch, Pier 7
Brunch Reviews
| In
Unspecified
on January 23rd, 2018
100-200 AED
%>
Unspecified
%>
Having previously resisted the urge to jump on the brunch band wagon, the fume-azing brunch was born as a by-product of the vastly popular AED30 kids buffet that runs each weekend, packing the venue with what seems like an entire play pen full of toddlers, whilst mum and dad relax over coffee and a spectacular view.
THE FOOD
Brunch is an uncomplicated four-course set menu that is split into appetizers, sandwiches, mains and dessert in keeping with the restaurant's philosophy of delicious food from across the globe. No bells, no whistles or flashing lights, just wholesome food from around the world. Platters arrive to share family style, and include buttermilk fried chicken bites, calamari with sweet chilli sauce, edamame beans and a feta & watermelon salad served with roasted almond flakes.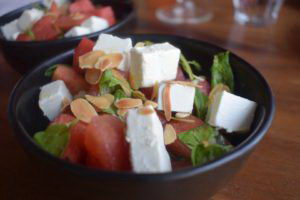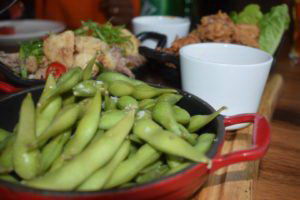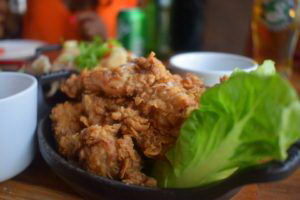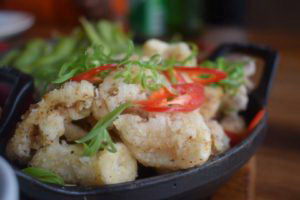 Next came somewhat of a strange and unnecessary addition in a couple of sandwiches. The first featuring halloumi, olive tapenade and sundried tomato, and the other with cold smoked salmon and avocado. Perfectly, pleasant, albeit a filler course if ever we have seen one. When the main courses finally arrived, presented on a rustic chopping board, we were impressed with the way each dish was presented. , served in individual mini caste iron pots. Both the homely and gooey mac & cheese, the pappardelle pasta with meat balls & parmigiana were piping hot and stodge-tastic, leaving little room for the mini Angus beef burger and the dish of the day, the Lamb chops served with a sweet Asian sauce and sesame seeds.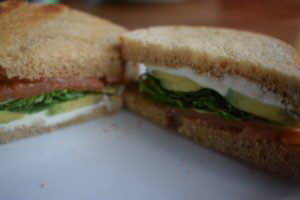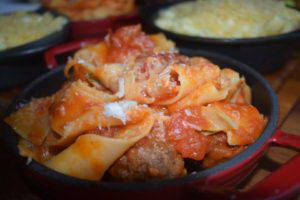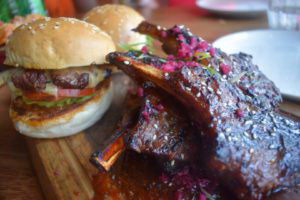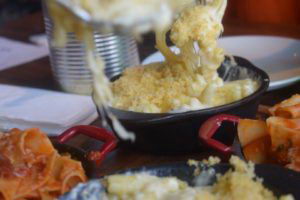 The final course was a trio of desserts served atop another chopping board. A tiramisu served in a tall glass, mini raspberry eclairs, and an ice cream boat, filled with waffles and topped with sprinkles, gummy bears and chocolate sauce.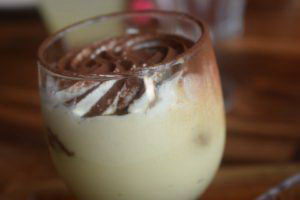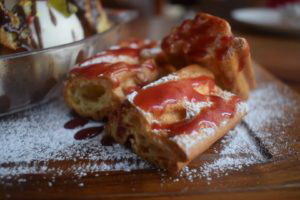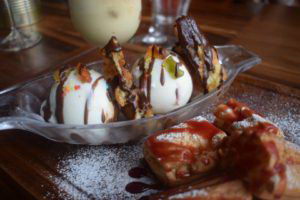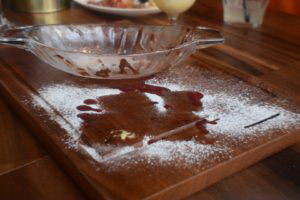 THE DRINKS
"I have mixed drinks about feelings"…well at least that is what the menu comedically proclaims. A selection of Fume red, white & rose wine, beer and spirits compliments 4 cocktails available to order. The range includes Aperol Spritz, a Desert Donkey (featuring raspberries and a whole red chilli) and an Ultimate G&T. Beverages were a little slow in coming to the table, not that we minded due to the relaxed nature of the brunch.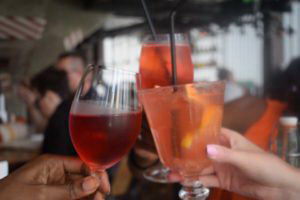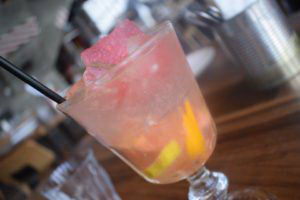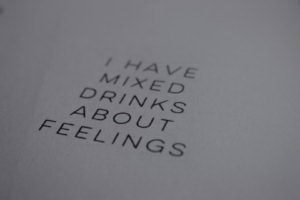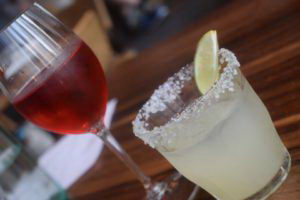 OVERALL
A relaxed weekend eatery overlooking the sometimes-surreal view of the Dubai Marina and groups of weekend yacht dwellers. Music is a low-key mixture of 80's and 90's pop favourites, yet the overriding sound of the day is of the sound of loud agreeable chatter and the resounding din of children. Lots and lots of children. With its own play pen, children's only tables, and groups of families with children either on the brunch or simply enjoying a weekend coffee with a view. Standouts have to include the buttermilk fried chicken, Asian-spiced lamb chops, the glutinous mac and cheese, and the tantalising tiramisu.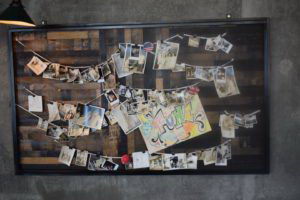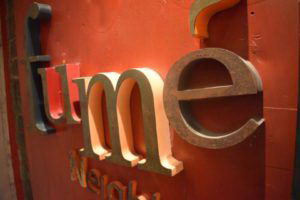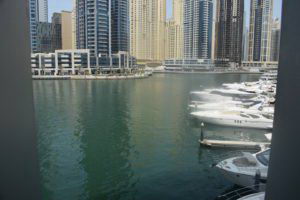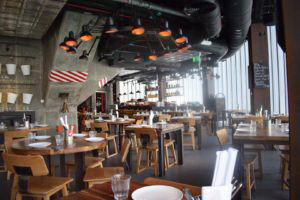 Every Friday 1pm - 4pm
To book call +971 4 5678304 or email info@fume-eatery.com