El Chiringuito - La Familia Saturday brunch
Brunch Reviews
| In
Unspecified
on July 30th, 2017
400-500 AED
%>
Unspecified
%>
Set amongst the crystal blue waters of the Palm Jumeirah, Ibiza's infamous homegrown gem 'El Chiringuito' has finally thrown open its doors to reveal a total transformation from previous inhabitant, Eden. In its place stands a magnificent, bougainvillea-draped sanctuary, which in layman's terms translates to thousands of sub-tropical woody vines and leaves, in this case interspersed with dream catchers that represent the ethereal, almost zen-like surroundings we were transported to from the sands of the furthest frond.
THE FOOD
The last thing we expected to walk into in a place like this was a buffet, so we were pleasantly unsurprised not to find one. Instead we were sat down by our affable host Ryan who handed us the 3 course menu and explained to us that we would be taken through an expertly devised selection of modern, Mediterranean dishes with French and Ibicenco touches by Executive Chef Jerome Palayer. An extension had been placed onto the end of our table which we were told was for the usual tableside presentation and preparation of dishes such as the Entrecote Nebraska Black Angus, which today would be replaced today with a giant bone in Veal Escalope. (We had so been looking forward to the Black Angus :()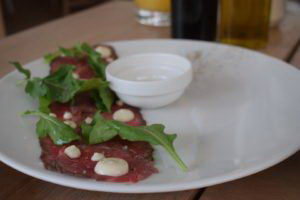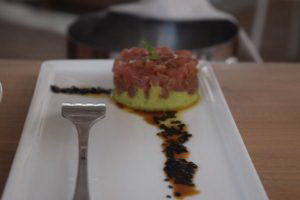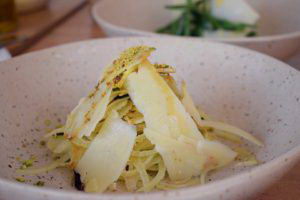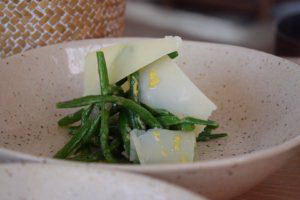 The first course of chunky, hand cut Tuna Tartare, marinated in soy sauce and ginger with an avocado and coriander puree was presented beautifully on the table, matched in it's intricacy with thinly sliced Roast Beef that simply fell apart under fork like a carpaccio and was served with rocket, horseradish and hazelnut oil. Both were accompanied by a shaved zucchini and fennel salad, and an al dente green bean salad that contained the faintest slithers of shallots and shavings of fresh parmesan.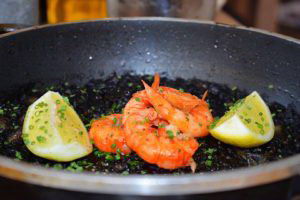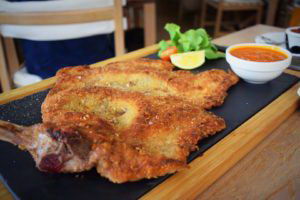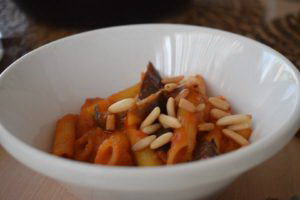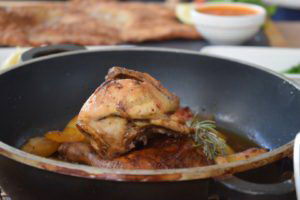 Main courses are not thrust upon us and we are given ample time to relax and enjoy the vibe in between. The delights featured in their versatile menu change each month and are all made with the freshest ingredients sourced locally or directly from Spain. The Pasta Alla Norma is their version of the classic Sicilian dish, half a roast country chicken served with roasted vegetables in a rosemary & lemon jus, unctuous black rice served with prawn & calamari and the centrepiece, a Cotoletta alla Milanese. The bone-in Veal chop the size of a place mat, sliced at the table in front of us, served with yet more sides of mashed potato, broccolini and deliciously salty French fries.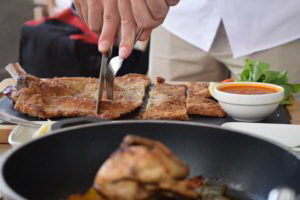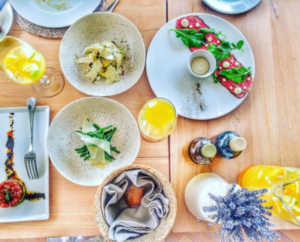 Desserts were thankfully simple and petite after the mountain of food we had just been served, but no less encompassing of thought or flavour. The Wownoffe pie. A small yet indulgent take on banoffee was served alongside a classic sundae caramel featuring vanilla ice cream, toffee and caramelized nuts. Simple, delicious and just enough to tilt us over the edge. The perfect glutinous end to a delightful meal.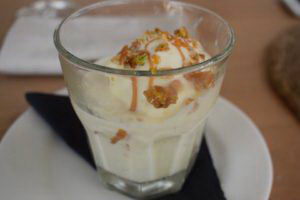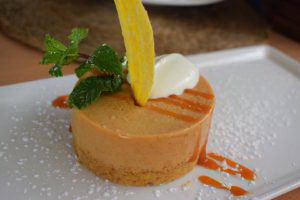 THE DRINKS
We began the day with a jug of white sangria before turning our attentions to the Vina Sol (2016) Torres from Catalunya. A nice, crisp, clean, citrusy flavour that paired well with all of the dishes. Heineken was also available on our package, along with the option to upgrade to a premium bar and Champagne packages if you so wished.
THE OTHER STUFF
The beautifully flower-laden lounge is fully enclosed with a glass structure and a state of the art A/C system, to allow our guests to shade from the blazing sun and enjoy uninterrupted views of our pool and the Arabian gulf. There was a causual, "come as you are" approach to the dress code, but most guests opted for flowing white linen and floral Mediterranean garb or smart shirts and shorts. Another recommendation is to bring along a swimsuit underneath so that you can enjoy a post brunch dip by one of the beachside cabana's or continue listening to the chilled out deep electro and mellow hip hop beats on one of the poolside 'Bali Beds.'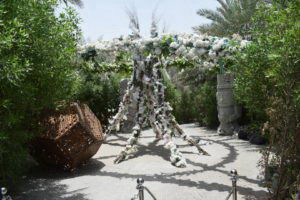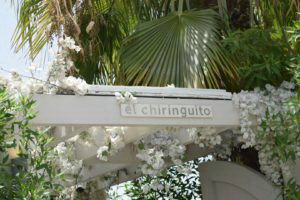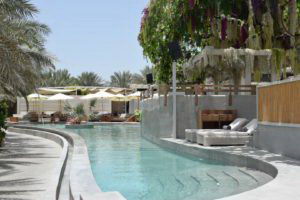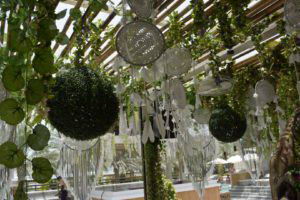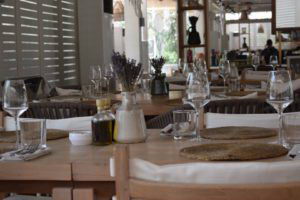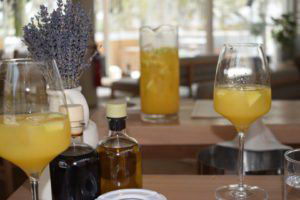 If you have little ones, the fully supervised Little Chiringuitos club (indoors during the summer) is open daily until 5:30pm and will keep them occupied with various arts and crafts, swings and slides while mum and dad enjoy some "me time." El Chiringuito is full of laid back vibes, flowing kaftans, top knots and a heap of memories that last a lifetime, Saturdays 'La Familias brunch' is where days become nights, with friends that become family.
#IbizaLovesYou
Every Saturday from 12-4pm
395 AED Including food soft drinks & juices 495 AED Including food beer & wine 595 AED Including premium bar 695 AED Including premium bar & bubbles Valet parking is available at AED 35 per car For more information and reservations, please contact +971 4 277 9180 or
reservations@elchiringuito-dubai.com
Book directly with EAT app here