Dukes Best Dressed Brunch, Great British Restaurant
Brunch Reviews
| In
Unspecified
on October 23rd, 2017
GBR (Great British Restaurant) at Dukes Dubai: a brand new brunch in a swanky new hotel on Palm Jumeirah that utilises a tried and trusted technique of attracting Brits (and other nationalities) . The particular allure of this brunch is the promise of quintessential comforts and indulgences from home, all wrapped in the shiny veneer of a 'Best Dressed' fashion show that attracts a well-heeled and coiffed audience.
THE FOOD
Food is well presented and refreshed at regular intervals, with the standouts including a kitsch prawn cocktail station mini fish, chips and mushy peas two different roasts with curry sauce, proper gravy, Branston pickle and HP sauce and even a homage to the British national dish (curry) with a Korma and Rogan Josh.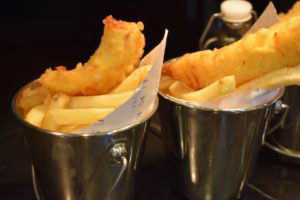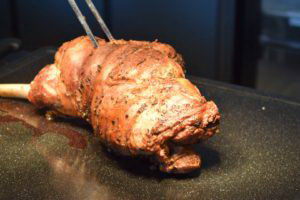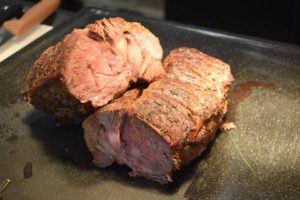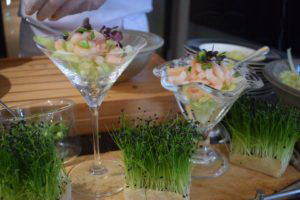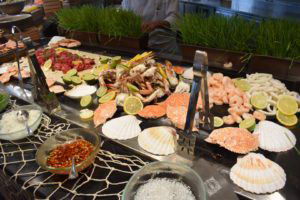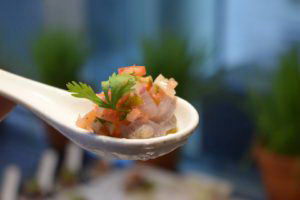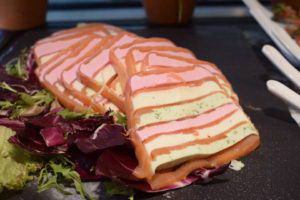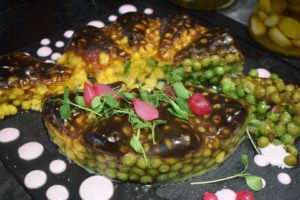 Desserts are where they really go all out, with union jack cupcakes set before a faux tower of London, Sherry Trifle, Victoria Sponge, Eccles Cakes, Jaffa Cakes, Battenberg, Toffee Apples , jelly &amp ice cream and warm scones with clotted cream and raspberry jam all evoking many fond childhood memories.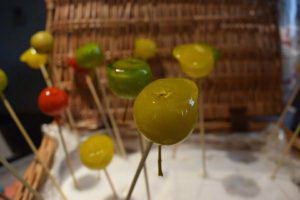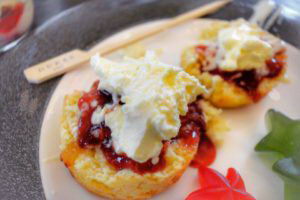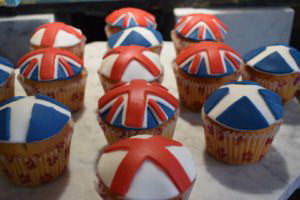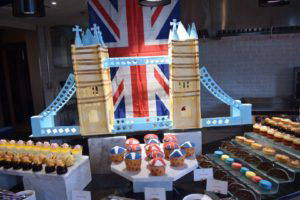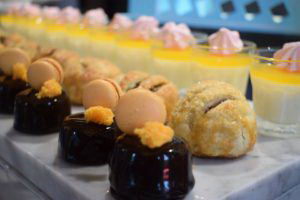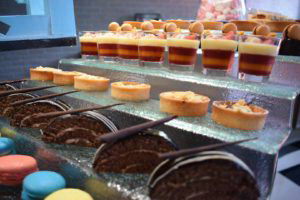 &nbsp
THE DRINK
Antares Savignon Blanc was our beverage of choice for most of the afternoon, with a nice touch of the waiters actually leaving the bottles on tables to give a more relaxed, home dinner-feeling. Beer drinkers are catered for with a choice of either bottled Grolsch or Sol but it would have been nice to see a London Pride or other bitter available for posterity. There are also specific stations for Pimm's and Bloody Mary cocktails, with a Gin &amp Tonic trolley that wold have made its way around to our table, but for the annoying pillar that added to the grandeur of the restaurant, but blocked our view of the musicians, and more annoyingly the path of our alcohol.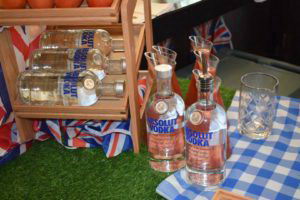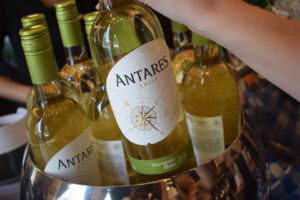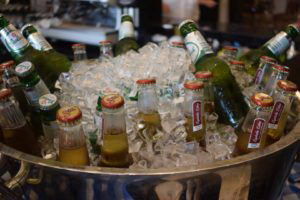 OVERALL
A smart crowd, mostly late 20's to mid 30's expats where the majority have made an effort, without promoting a feeling of being constantly judged. (There is a competition for best dressed that wins a nights stay at the hotel.) They have also placed a large amount of effort into ensuring that the soundtrack sets the tone of the day, with mostly feel-good songs all with a British connection running through them. The unmistakable sound of the Beatles, Robbie Williams, Oasis, Annie Lennox, Olly Murs, and even a few that we recognised from the soundtrack to "Dirty Dancing" all added to the general atmosphere of celebration and nostalgia. Streams of bunting and intricate details like the toilets being named the "Dukes and Duchesses" all add to the sense of British-ness that extends way past the menu. A female duet sing and play the piano and guitar respectively, providing a brief respite from the upbeat sounds pulsing from the speakers. Known for our punctuality, noticeably, the party doesn't stop at 4pm on the dot. Far from being quick to boot you out at the end of brunch, patrons are offered a complimentary beverage in the swanky cocktail bar upstairs post brunch. Quintessential British hospitality!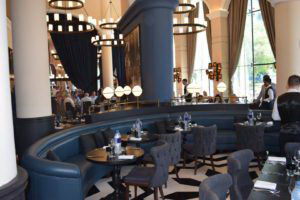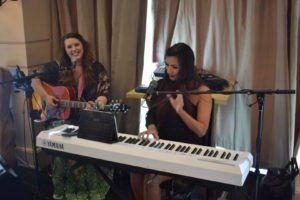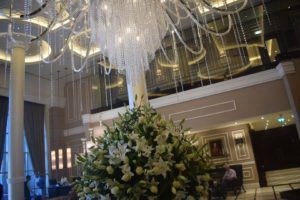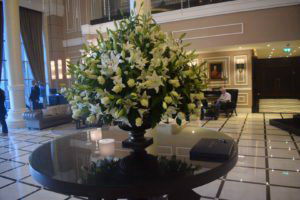 Every Friday from 1-4pm
AED 295 Inclusive of Soft Beverages
AED 395 Inclusive of House Beverages
AED 445 Inclusive of Sparkling Wines
AED 645 Inclusive of Tattinger Champagne
To book call+971 4 4551101 or email dining.dubai@dukeshotel.com
Book Now with Eat App