Channels Thursday Asian Buffet - Media Rotana
Brunch Reviews
| In
Unspecified
on February 8th, 2016
200-300 AED
%>
Unspecified
%>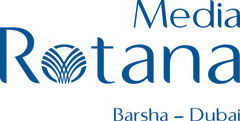 There are so many deleterious platitudes I could use to describe our recent experience at the Media Rotana's buffet Brunch outlet Channels. The first being…. "You get what you pay for" and the second… "If you haven't got anything nice to say….then don't say anything at all."
This will perhaps explain the brevity of this review in comparison to others….because believe me, I could go on for days about this place…
The Food
Regular evening theme nights across the week offer Mexican on Tuesday, Mediterranean on Wednesday, Asian on Thursday and Friday, Pacific Islands on Saturday, English on Sunday and Sushi on Mondays. We arrive on a Thursday and despite the obvious variety on offer, the restaurant looks the same as any other night of the week with no noticeable differences to décor, ambience or level or service. To quote the restaurant "Channels gives a chance to all its guests to experience the medley of cuisines representing destinations from the Asian continent including India, Japan, China, Singapore, Thailand and Sri Lanka on this popular night." I can only conclude that the continued "popularity" of this restaurant is down to a renaissance of diners wanting to re-live their childhood through school-dinner-esq dining.
The range of appetizers on offer are a selection of breads, soups, dim sum and a fridge full of cold dishes including Live Sashimi, Cucumber Salad, Thai Squid, Vegetable and Rice Noodle Salad, Spicy Green Papaya Salad, Long bean Salad with chili , Seasonal Vegetables and a Balinese style salad with Grated Coconut.
The live hot cooking stations are again much of the same in terms of lots to look at, but nothing to really set the world alight. The Peeking Duck with Hoi Sin Sauce was mostly fatty and the Roasted Lamb Leg with Charsui Sauce which were carved to order by the chef was arid and flavorless.
Some of the other hot dishes on offer included: Teriyaki Beef, Deep Fried (unknown) Fish with Sesame Seeds, Seafood Skewers with Curry Gravy, Stir fried Beef with Bamboo Shoots, BBQ Chicken with Vegetables, Seafood Fried Rice, Chicken Dopiaza, Vegetable Tempura and various Rice based dishes.
In the dessert section, subsists a random assortment of sweet dishes that fair slightly better than the appetizers and entrées. These include:- Rasmalai, Rasgulla, Gajar ka halwa, Pole Cake, Gulab Jamun, Jelebi, a chocolate Fountain with condiments and tropical fruit skewers, Sugared Pistachios, Toasted coconut flacks and Banana Fritters.
The Drink
When a buffet brunch leaves as much to be desired on the taste buds as this one does, you are left with 2 options…either cut your losses and head for the hills, or make the most of it on the drinks side of things. Much to our regret, we chose the drinks option and had to sit through the next 2 and a half hours watching and experiencing the most inept, haphazard and generally abysmal "service" in our 6 years in the Emirate. If someone was playing the Benny Hill theme tune in the background it would have fit more aptly then the low, melodic droning of disgruntled customers over faux-Asian background music.
We don't expect silver service when coming to an establishment such as this…but we do expect at least the base level of courtesy in remembering simple orders, and delivering them in a timely manner. Being told after 30mins of waiting for a drink, especially when you do not have the luxury of food to distract you "what do you want me to do??…I have one person looking after your table!?" is no less than you would expect, from an understaffed dive-bar at 3am, not a 5 star hotel.
Perhaps it was just our unlucky night? Unfortunately not, as other disgruntled tables were also in a competition with us to see who could call the manager out the most to whip his floundering staff into some sort of match sharpness. As a perfunctory tale of the tape, the options include your standard House Fare of Gin, Rum, Vodka, Whiskey, and for me…the most cardinal of cardinal sins in not having the house Sauvignon Blanc in stock. In its place we found a rancid, overly bitter, furry mouth inducing Chardonnay that not even the most battle hearty of alcoholics could seek comfort in swilling.
The Atmosphere
A strange combination between a funeral wake, and a low budget circus with no ring leader or star attractions. The only notable moment of heightened activity came when our party of 23 (which I have yet to mention, were sat on 2 separate tables despite repeated prior assurances that we could be grouped together)…had the impudence to sing happy birthday to the organizer. The speed at which the waiter raced over to us to tell us off like naughty football hooligans was the quickest thing I'd seen all evening. If only they were that rapid with the drinks!
Overall
There are certain brunches that would describe themselves as one for drinkers, or at the other end of the spectrum one that caters to the very discerning tastes of "self -proclaimed foodies" such as ourselves. Channels fits neither into the former, nor the latter and is marooned somewhere in the middle….stuck in that lonely no man's land with questionable food, amalgamated with even more dubious drinks service. A sure fire winner of our "One and Done" Award….describing the feeling you are left with after your one and only plate of food.