Catch Saturday Brunch @ The Fairmont Dubai
Brunch Reviews
| In
Unspecified
on March 23rd, 2017
300-400 AED
%>
Unspecified
%>
Catch brands itself as Cool, Fun, Stylish and Hipster. As we whizzed up the elevator for what we were unaware at the time would be our last glimpse of natural light on a bright summers day, we emerged into the dark soul of this moody NYC cave of coolness and were half shocked, half impressed, but drawn in by curiosity (and hunger.)
THE FOOD
Chef Bobby G, the larger than life man behind the coals is cooking up a feast with grand American brunch classics from Avocado Toast to T Bone Steak & Eggs, Cinnamon Roll Pancakes, Chicken & Waffles and French Toast. The food is US Sized and is not as "fishy" as some of our party were expecting, although the Herb Crusted Branzino did steal the show ever so slightly from the intense buttery flavour of the Lobster Rolls with fresh bread baked on site.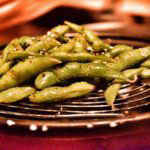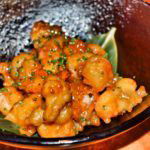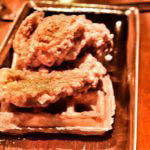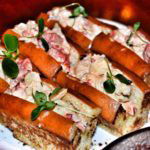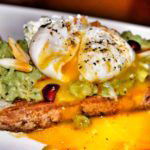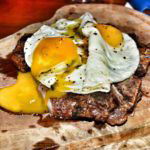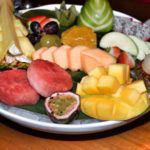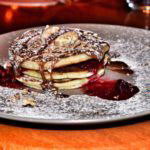 THE DRINK
Special mention the bar masters keeping things on fleek with unlimited drinks - house bubbles, Mimosas, Micheladas and those legendary Bloody Marys adorned with a mini slider and HUGE slab of lobster...it's like a meal in itself, and that's before you even get to the actual food! They also looked as though they wee having as good a time as the actual guests, bopping and bouncing in between tables, and actually challenging our table to a dance off at one point (which naturally they won!)
THE OTHER STUFF
We were amazed to see such a well-heeled and well-oiled crowd on a Saturday, but the venue boasts Some of the best vibes in the city with Dj Chicco behind the decks, mashing up old skool R&B with his unique swag and cheeky personality shining through the decks and out across the crowd as he bubbles away to the beats. (recently substituted by DJ Crown Prince) Another huge mention must go to Abri and his and, providing a show of velvety funk and soul unmatched anywhere in the city. Infact, we would pay the price of the brunch alone just to see him perform. Think of a mix between Apple D (of Black Eyed Peas fame), John Legend and Lennie Kravitz! Not your average Saturday brunch...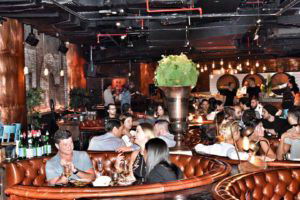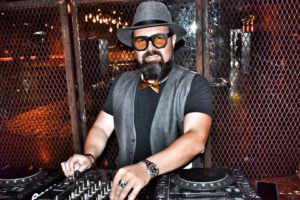 CATCH BRUNCH - Saturdays from 1PM to 4PM
To book +971 (0)4 3571755, +971 (0)52 678 5211, reservations@catchdubai.com or
book direct with EAT app
Non-Alcoholic AED275 | Soft Drinks House Beverages AED399 | House Spirits - Wine - Beer Bubbles & Mixers add AED50 to the AED399 | House Spirits - Wine - Bubbles - Mimosa - Michelada - Bloody Mary