Candypants - The Dim Sum Disco, Five Palm Jumeirah
Brunch Reviews
| In
Palm Jumeirah
on October 1st, 2018

5 Overall
300-400 AED
%>
Asian
%>
Brought to you by the global party brand behind the award winning Candypants Brunch, a new location and fresh focus. Out of the flames of the past four years spent at their original location the Habtoor Grand, a new brunch launches into the wind like a phoenix at the Five Palm, Dubai, and goes by the name of the "Dim Sum Disco." A boutique yet high end and high energy dining experience that pays reverence to the original concept and infamous party atmosphere, whilst marking it's line in the sand as a more sophisticated rendition of a familiar symphony.
THE FOOD
We did not consciously set out to make this a comparison between old &amp new, however it was impossible not to draw some natural comparisons based on past experiences, and one area that we had always suggested the CP brunch could improve on in the past was the food. At Maiden Shanghai, Executive Chef Luo Bing is responsible for the restaurant's unique culinary offering and the wide selection of exceptional, contemporary Chinese cuisine that is delivered aplenty, and presented with aplomb!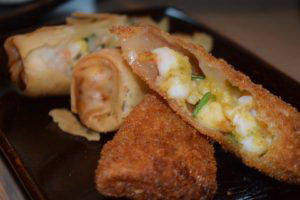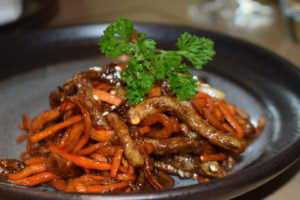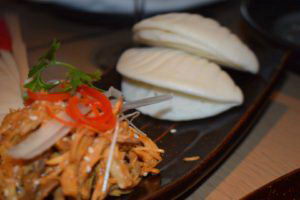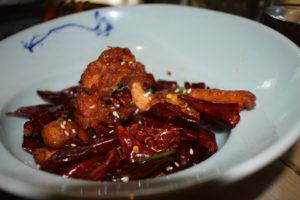 Food is delivered to your table, so not need to get up and scour any buffets, with Organic Shan Cheng chilli chicken, the Crispy shredded beef and the light Crispy prawn and seabass roll our pick of the 6 dishes on offer for starters.
Main dishes that include chicken are all organically sourced, whether that be Kung Pao, Sweet &amp Sour, or stir fried in Black Bean sauce, with accompaniments of Fried Rice, Vegetable Noodles and Cheung Fun which are Cantonese steamed rice noodle rolls that come filled with either Duck, Shrimp or just plain.
With the added option to upgrade your experience by adding from a luxury selection of Wild king prawns with Lao Gan Ma black bean, Kung Pao Boston lobster, Five spice braised beef short ribs in Ching Kiang vinegar sauce or Bing's Organic Peking duck for additional fee's (each item individually priced) the gluttony can overwhelm you before you realise.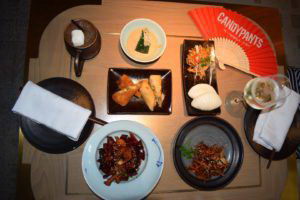 Our view is that the main courses and starters were interchangeable in terms of their size, presentation, and quality, all of which we have to say are very high. However, as we aluded to earlier it is the quantity that worried us a little. Instead of having set courses with 6 dishes in each, the dishes could easily be delivered as one steady course of pass around plates, enabling you to pace yourself and select a few of the dishes which you could re-order. The best example of this was the Prawn, scallops and grouper fillet with silken tofu, the Wok braised aubergine with Yuxiang sauce, and the Stir fried kailan with ginger and garlic that remained largely untouched from our main courses, whereas we could have eaten the stir fried sticky green beans and the crispy shredded beef from the first course 3 times over.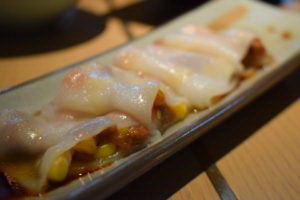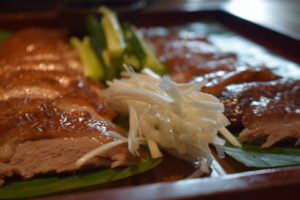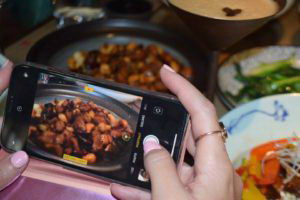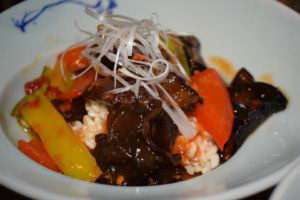 In terms of the dessert, which is never our most sought-after course. The advertised selection of Mochi ice cream, Mango pudding, Ginger baked yogurt and Chocolate Mandarin mousse sounded delicious, and if we did have any room left after the delicious Peking Duck we would have loved to have tried them, however at around 3pm, things became a little lost in a live dragon, confetti, bongo's and some larger than life fans and umbrella's that caused a selfie-session of epic proportions and from then on in, our concerns turned away from food and onto more liquid pursuits.
THE DRINKS
A hugely important part of any self-respecting party brunch, Maiden Shanghai has some cleverly themed cocktails including the PINK DRAGON (Vanilla vodka, ginger candy syrup, blueberry shrub, cranberry juice, fresh lemon juice &amp egg whites), The SHANGHAI SUNSHINE (Tequila, coconut rum, fresh pineapple juice, elderflower &amp fresh lime juice) the CANDY YANG (Prosecco, London dry gin, peach schnapps, triple sec, fresh orange juice &amp fresh lemon juice) and the RUSH HOUR (Sauvignon blanc, berry infused gin, rose syrup, fresh lime &amp soda water).
Sparkling wine, Red, White, Spirits and the famous Chinese &amp Japanese beer brands Tsing Tao and Asahi complete the line-up along with an oversized, dry ice spouting fish bowl that comes with all of the pomp, ceremony and sparkle that you would expect.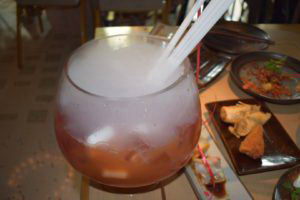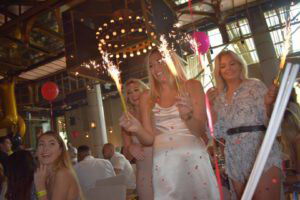 OVERALL
There was a que to get in so be sure to arrive in plenty of time as payments are processed before entry, and if you are expecting to engage in deep, meaningful conversations, we suggest you have them before you arrive as the music is pumped right up from the moment you arrive. (You will probably forget them afterwards anyway).
As an experience, walking into the luxurious surroundings of the Five on the Palm gives you that warm, celebrity feeling, with both inside and outside seating and views of the breath-taking Dubai skyline to punctuate your days viewing. On the day of our visit, only one floor was open, however the coming months and cooler climes will see two further floors of al fresco dining as well as the after party brunch terrace, three private dining rooms and a karaoke room all available.
Finally, the intensity of drinks orders will, by the very nature of the brunch where the party is paramount, will increase, so staff need to be aware and prepared for this. Some of the staff at Maiden Shanghai were better equipped than others to handle this and a huge factor in creating a lasting impression of a brunch is how long you have to wait for your final few rounds of drinks.
The familiar Candypants soundtrack is supplied by DJ Adam Graca, mixing an of up-tempo blend of vocal house and commercial crowd pleasers (think ITV's Love Island) both visually and in sound, however never let it be said that this is purely a party brunch, as the culinary offering is taken just as seriously as the beverages and the attention to detail that goes into creating the party atmosphere. They have almost put too much effort into creating one too many dishes as we mentioned earlier, and the food wastage would be reduced significantly by reducing the number of plates in the main courses on offer without noticeably detracting from the overall experience at all. We met the naughty teenager Candypants 4 years ago, and we are glad to have been introduced to her older, sexier sister.
We cant wait to return once the outdoor seating and terrace opens up.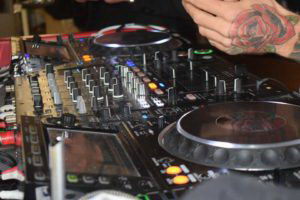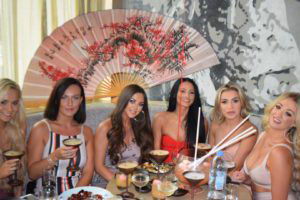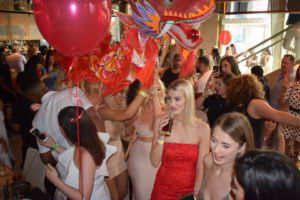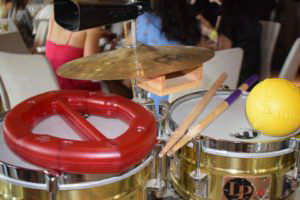 Dim Sum Disco 1PM - 4PM
AED395 - Including a sharing-style, contemporary al la carte Chinese menu, along with Prosecco, spirits, wine, beer and selected cocktails.
AED325 - Emirates Airline FACE card holders price.
Drunch Disco 4PM - 8PM - 3 drinks for 100 AED (4-6PM)
To book:
info@candpypants-events.co.uk
or call 050 220 4638