BOA Steakhouse Abu Dhabi, Thursday evening 'Supperclub'
Brunch Reviews
| In
Unspecified
on February 18th, 2016
Boa Steakhouse in Abu Dhabi
By now, as most of our readers will attest to, Mr Brunch and I are notorious and unashamed carnivores. We love any and all things MEAT. There…we said it! So when we were invited down to the capital to experience BOA's brand new evening "Supperclub"…I don't think we could have driven down the E11 highway any quicker.
Without truly knowing what to expect from this renowned LA celebrity hangout, with a regular menu boasting a "40 day dry aged New York Strip" and a "Bone-in Rib Eye" as two of its marquee items, it was all the enticement we needed and had high hopes of a substantial meat marathon. But with such lofty expectations…could BOA live up to the billing we had already unceremoniously thrust upon it.
THE FOOD
The supper club itself is presented in a modest format, consisting of 4 courses which could repeated as often as we liked, although we found that one round of each dish was more than substantial. The laid back and relaxed vibe which ran through the entire restaurant seemed very much at ease with the concept which encourages you to sit back, unwind and enjoy your new-found liberty from the shackles of "work" which a Thursday evening normally affords. Our waitress dolefully explained that the food was to be viewed as "bar bites" rather than full on brunch servings. Our hearts sank a little at this point as in our heads this meant crisps, popcorn and peanuts. Little did we know that these so called "bar bites" had been woefully undersold. Perhaps this was a clever ploy as they do say if you have little or no expectations at all, you will always end up pleasantly surprised and very pleasantly surprised we were!
Our first course was a very theatrically presented sharing platter of warm Focaccia breads, purple Tortilla Chips, Prawn Crackers, Mixed Olives, Jalapeno-Cheese Croquettes and a selection of Crudities served under the smoke of dry ice. These were accompanied by an assortment of Olive Oil, Spicy Salsa, Guacamole and Thousand Island dips and were ideal to snack on whilst you settle into your surroundings, wait for other guests to arrive and to take away the hunger pangs in preparation for what was to come. The dry ice under the Crudités and the warm Focaccia gave the dish a unique edge to what was a very moreish yet rather safe starter.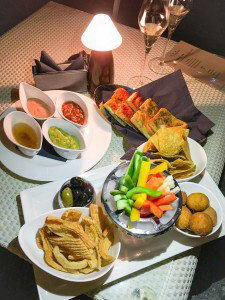 Next we were presented with a generous paving slab of authentic homemade lasagna, just like mamma used to make (if my mum was Italian!) It was full of flavour, creamy, smooth and meaty…true comfort food at its finest, nearly tempting us to go for a second portion, and we are not usually huge pasta fans so high praise indeed! So with 2 courses down, surely the steak must be next…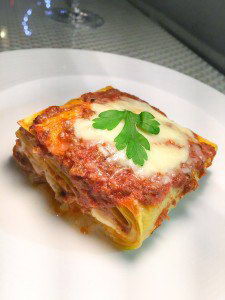 Not yet it seemed…as before we had drawn breath following the delightfully stodgy lasagna which was devoured in minutes, we had been served our third course. The third offering consisted of a bucket of Tempura Prawns &amp Calamari served alongside fresh Tuna and Guacamole Taco's. The pace at which this course arrived actually turned out to be very welcome, given our predilection for drifting into a satisfied food-coma following the ingestion of hearty dishes such as the lasagna. The Taco's had a wonderful contrast between the cold, zesty freshness of the filling and crunch of the shell, however that hankering for meat just would not go away.
Finally, the 4th course brought about the meat we had so been craving all evening. Not necessarily in the "steaky" form we had envisioned, but in an inventive and tasty tripartite of mini samplers nonetheless.
The dish was a celebration of meat in its various forms, with Wagyu Beef Sliders, Chicken Breast served in a sweet and sticky chili sauce, and a "40-day striploin" (hoorah) served with creamy, dreamy Mashed Potato and Veal Jus.
&nbsp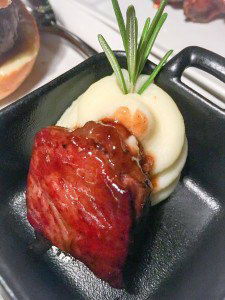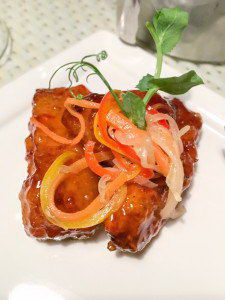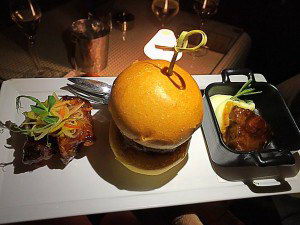 &nbsp
&nbsp
&nbsp
&nbsp
&nbsp
&nbsp
&nbsp
&nbsp
I wish that this course came at the start of the meal, rather than at the end as we would have happily had the Lasagna as a starter, followed by 3 or 4 repeat orders of this meaty magnificence as we named it. Unfortunately, when looking at the Crudités and the Fish course in hindsight, they seem cumbersome and unnecessary fillers which do nothing to showcase restaurants obvious strengths. I have said this before, but show me a person who goes to McDonalds to order a salad, and I will show you someone who doesn't really understand food.
THE DRINKS
Throughout the Supper Club, there are free flowing beverages including a premium selection of Bacardi White Rum, Russian Standard Vodka, Famous Grouse Whiskey and Bombay Sapphire Gin. There was one type of beer on offer (Tiger) which seemed to satisfy any beer drinkers in the crowd due to its clean, light and mellow character, whilst being wine drinkers…. we started with the Nederburg Sparkling wine, before moving onto the Santa Caroline Sauvignon Blanc (Chile). Service was prompt and friendly with the glasses being topped up on regular occasions by our very affable wait-staff.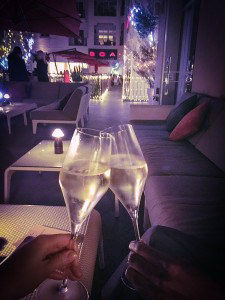 THE OTHER STUFF
BOA is set along the beautiful and recently constructed waterfront promenade alongside a number of other eateries and shops which run parallel to the Eastern Mangroves and in the shadow of the Anantara hotel. Walking down to the restaurant itself, especially at night time with the backdrop of boats, the buzz of the crickets and the glimmer of the fairy lights and you can see how even the most straight-laced of guests can be engulfed into the almost Disney-like sense of romance and calmness which permeates the night air.
BOA's restaurant itself is set across a vast open plan area, modern and inviting yet they still manage to create a cozy intimate atmosphere throughout, especially in the bar area where BOA's Thursday night supper club is held. There are only a few low set comfy tables inside, although on our particular visit and with the concept being relatively new, we chose to sit out on the terrace overlooking the water, albeit under the watchful eye of few families peering out from their balconies overhead. (The Promenade is set at the foot of a residential building.) The atmosphere inside was just the right balance of convivial chatter, groups dining on the restaurant side and those in the lounge wanting to get the weekend started early straight from work.
Whether inside or outside, the mellow tone of the resident DJ starts the night off in a relaxed fashion with mellow house beats before the pace and volume of the music is turned up a notch and the group of colleagues who were previously sat in the corner locked in conversation have now transformed into lively dance-floor chameleons and song requests are now in full flow! Although BOA is on the face of it, a classy upmarket steakhouse, the balance reached between sophisticated and easy going is spot on. We loved the way the evening evolved seamlessly from laid back after work nibbles into a fully-fledged night out all in what seemed like a very short few hours.
In our experience, sometimes it is better to arrive with a completely clean slate of expectations, and sometimes it is better to know exactly what you are letting yourself in for so as to prepare yourself. In our case, although our pre-assumptions of an endless Churassco style meat feast were not realised, the meal we were served was no less enjoyable, although certainly think that a mini showcase of the menu's "main" items would not go down too badly either…it is a steakhouse after all.
We will have to return on another day to satisfy my craving for that Bone-in Ribeye!
Boa Steakhouse in Abu Dhabi
9:30pm - 1:00am*
AED 249
to book - email reservations@boaabudhabi.ae or +971 2 641 1500
&nbsp