Bistro Des Arts - Un Brunch a la Marina
Brunch Reviews
| In
Unspecified
on July 31st, 2017
200-300 AED
%>
Unspecified
%>
If you love cheese, baguettes, crêpes and all things Gallic, you are in for a treat at Bistro Des Arts (BDA). The love child of two French entrepreneurs Jonathan Vercoutere and Julien Pilard, who met whilst working as restaurant managers at Nasimi Beach at Atlantis, The Palm and soon discovered a common ambition of bringing a much-needed dose of casual French dining to Dubai. 2 years of conceptualisation, development, and a bit of "je ne se quoi" later and Voila! BDA was born into existence.
&nbsp
THE FOOD
&nbsp
The Menu for the Brunch a la Marina is, as expected, predominately French. The concept allows you to begin with a serve yourself open buffet at their "social table," which was a tres bon idea to get those initial hunger pangs out of the way! It included everything from cold cuts, cereal, granola, fresh juices, fresh fruits, yogurts, and viennoiseries (French pastries) to some delightful French cheeses. Having filled ourselves with a mountain of quiche, pickles, bagels and brie, we remembered that we now had the opportunity to select a main dish to be cooked a la carte from the "cuisine."
&nbsp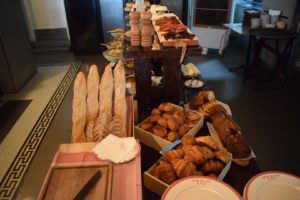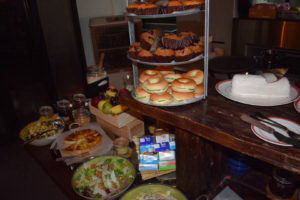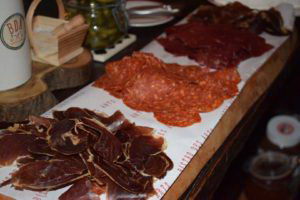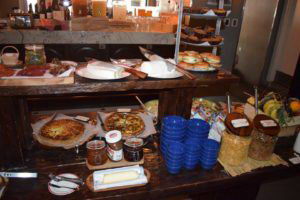 &nbsp
This was something that proved to be a very difficult decision with 10 mouth-watering options to select from. BDA has everything from Eggs Benedict, Eggs Florentine, Croque Monsieur and Galette Bretonne, to a very intriguing Avocado Benedict, Norwegian Bagel, a Baked Duck Egg with Provencale sauce and Asparagus and &nbspEggs cooked any style with Bacon and Sauteed Potatoes. If you fancy something more sweet, then ofcourse no French restaurant worth it's salt would be complete without offering Pain Perdu (French toast) with cinnamon, whipped cream and fresh berries or pancakes.
&nbsp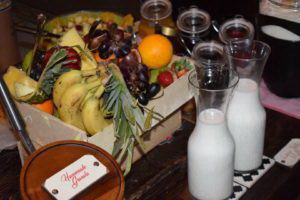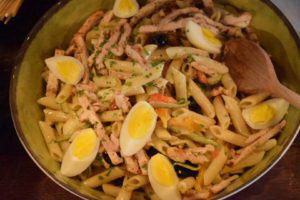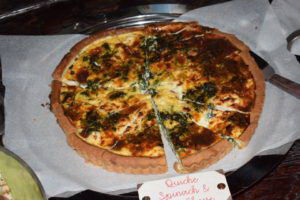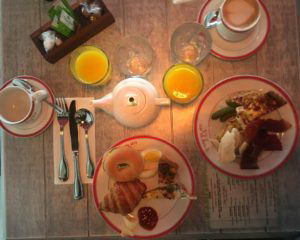 &nbsp
Eventually, we opted for the Croque Monsieur, a delightful meld of baked ham, cheese, béchamel and thick bread and the Galette Bretonne which was presented in a buckwheat savoury galette &nbspwith the melted cheese and smoked turkey topped off with a gloriously over the top fried egg. So quintessentially French, and both were well executed although I do prefer my pancake a little less crispy.
&nbsp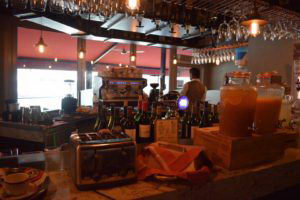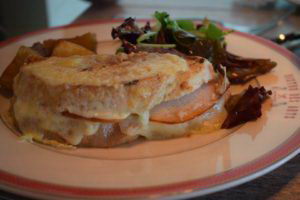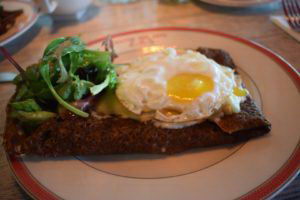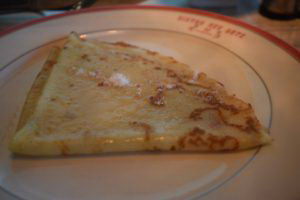 &nbsp
Far from being the end of our meal, we then moved onto the "creperie," which offers traditional crepes served with your choice of either Nutella, Strawberry Jam or Salted Butter Caramel. After the decadence, and richness of the previous 2 courses, we opted to share a good old traditional lemon and sugar crepe, which was simple, and delicious!
&nbsp
THE DRINKS
&nbsp
The drinks are split up into two ordering sections for this brunch. "The Cafetier" and "The Bar." from the Cafetier menu you can either a cappuccino, latte, hot chocolate, earl grey tea, green tea, black tea, Americano or espresso. And from the bar there was a choice of white sangria, red sangria, Bloody Mary and aperol sprits. The perfect accompaniment to an earlier starting 'breakfast brunch'.
&nbsp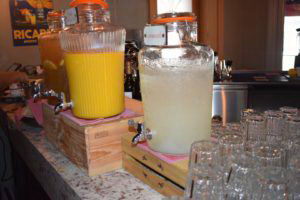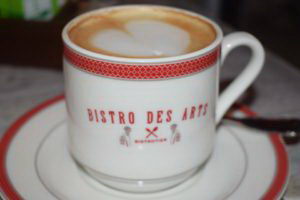 &nbsp
THE OTHER STUFF
&nbsp
BDA is quite literally a hidden gem, with its entrance resembling a back street in Paris, with a nod to the Rue Montmatre - one of the most historic and interesting neighbourhoods in the whole of Paris on it's doorstep. The entrance is accessible from the promenade (or a walk through the Marina Mall, with a right turn at any waterfront exit). Upon arrival you are hit with that irresistible an unmistakeable smell of freshly baked bread and an inviting marina terrace with small, round tables under red awnings that evoke memories of a quaint Parisian district in cooler climes ofcourse. Our visit in the throws of late July naturally dictated an indoor seating. Inside, small tables are nestled close together for a cosy-­cafe feel.
&nbsp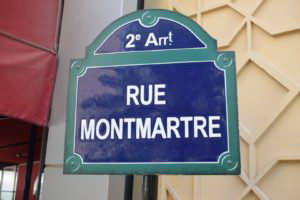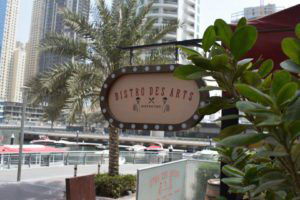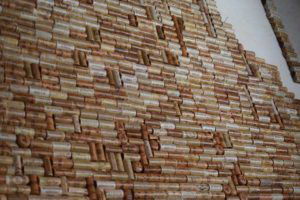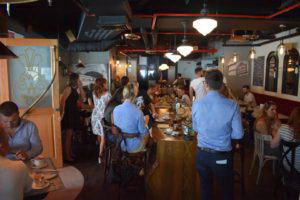 &nbsp
On our particular visit, the restaurant was filled with families and groups of friends enjoying a hearty chatter over what is evidently quite a social breakfast-cum-brunch - It really does feel like a neighbourhood restaurant, something that is relatively difficult to achieve in Dubai with it's obsession with large spaces, contemporary décor and everything shiny. We enjoyed that it was just a little bit dark, cosy and pre-loved. BDA offers a causal-yet-chic atmosphere, and yes natural comparisons may be drawn to La Petite Maison and La Serre in terms of quality, but show me either of those offering a Breakfast/Brunch for either 99 AED or 199 AED and we will gladly make the comparison. As an example, L'avocat Benedicte at La Serre is 80 AED and 100 AED at LPM will buy you Burrata with Tomatoes and Basil. We will have to visit Couquely in JLT to see what they can add to the conversation. But for now, Bon Appetite...
&nbsp
10am - 2pm Every Friday &amp Saturday
&nbsp
99 AED (Without Alcohol)
199 AED (Including Alcohol)
&nbsp
To Book call +971 4 551 1576 or info@bistrodesarts.ae
&nbsp