Beachside Brunch at Zaya Nurai Island
Brunch Reviews
| In
Unspecified
on November 28th, 2016
Pack your sunglasses, swimmers and selfie sticks as this is certainly one to write home about. To get to this scrumptious brunch however, you must first set sail across the pristine waters of the Arabian Gulf by speedboat from Saadiyat Island. It takes a journey time of roughly 10 minutes to arrive at one of the 22 most incredible private islands on the planet. (according to CondeNast Traveller. Upon our arrival, and fighting the urge of excitement to sprint as fast as we could for the nearest sun lounger, we took a deep breath and surveyed our surroundings. A quick 360 glance foretold of a day of decadence ahead. There were guests already here when we arrived, either lapping up the infinity pool or strolling along the pristine white sands. We were given a wristband and asked if we wanted to chill out by the beach or take a dip in the pool before brunch started at 1pm.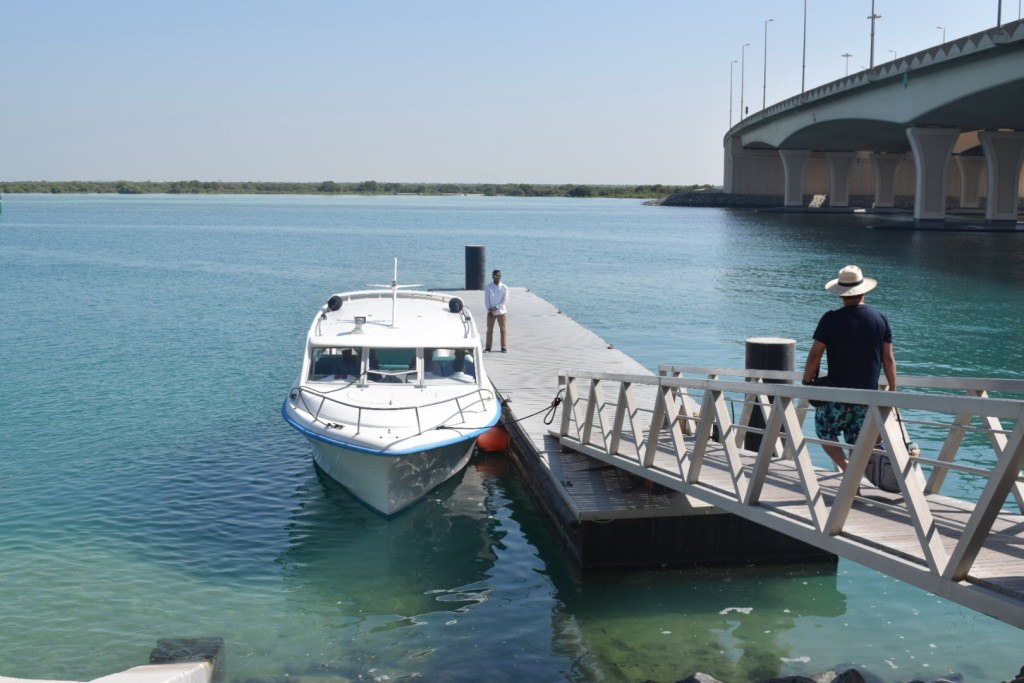 THE FOOD
The brunch is set inside the boutique restaurant Frangipani, with it's rustic-chic vibe and small but well stocked mix of live and freshly prepared stations serving of all types of food to please a range of palettes. A quick tour highlighted a tandoori BBQ outside, hot western dishes, paella, fresh oysters, lobster legs, and an array of salads which we must say were seasoned to perfection.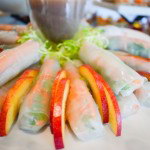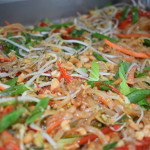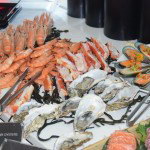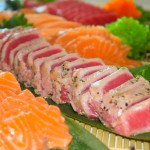 Unfortunately, the potted ceviche' which came to the table did not fare as well, as they were rife with the flavour of burnt garlic but the delicious orechehiette pasta salad and unusual purple nicoise salad ensured that the garlic was short in the memory. Favourite dishes of the day included the deeply aromatic, earthy lentil soup and the tandoori cauliflower. Both of which we would not typically bother with but we are soo glad we did. We also have to pay particular credit to the rich, creamy pasta made to order, which we devoured in seconds, such was it's level of perfection. Emblazoned across the front page of the restaurant menu are the words "People who love to eat are always the best people"…we could not agree more.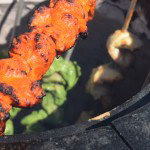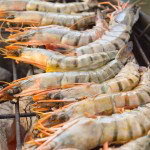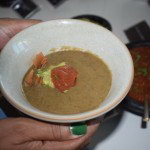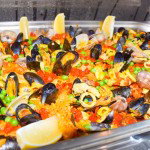 THE DRINK
Our champagne brunch included Taittinger, one of the finer sets of bubbles you can get at a brunch, and one of the drier varieties was accompanied by a variety of cocktails created by the mixologist, sangrias along with tasty fruit juices. One such cocktail was a festive-inspired "Sparkling daisy wine" which was a rich mix of triple sec, vodka, spices, lemon and angostura Bitters. In terms of grape, the Red (Merlot Venezia), White (Pinot Grigio) and Rose (Planeta) were also kept in handy ice buckets and close at hand.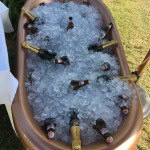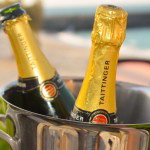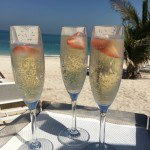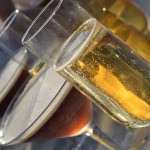 THE OTHER STUFF
The setting is amazing, the music is relaxing; and this is certainly a special location to spend the day with special people. Other than the ceviche, everything we tasted was first class, with fresh and high quality ingredients prepared by chefs that clearly love to cook them. There is not a vast amount of food which has the opportunity to go stale throughout the day, and It feels as though everything is prepared "jut necessaire" as one chef said. The only other negative that we can think of was that when we tried to sit outside, the army or island flies wanted to enjoy our plates of food just as much as we did, despite burning coffee beans to try and dissuade them.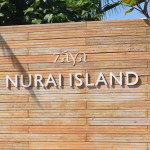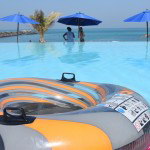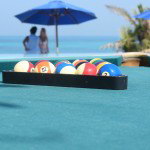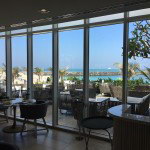 Special mention must also go to our fantastic server Lidow, who was attentive, personable and ebullient with a strong personality that will drive customers back through the doors time and again due to the outstanding service they will receive from every member of their attentive staff. Authentic food, fun beverages and a perfect location are a key for a great weekend away on the island! It was with a very heavy heart that we had to re-board the boat back to reality.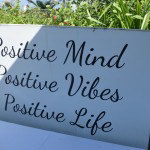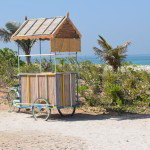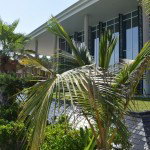 AED 550++ for soft drinks package AED 650++ for house beverage package AED 750++ for Tattinger bubbly The little ones under 4 eat for free, The little ones from 4 to 12yrs old benefit from 50% discount. Advance booking is required, call 025066274 or email dining@nurai.com Prices are subject to 10% service charge, 6% tourism fee and 4% municipality fee