Bamboo Garden Brunch, Bamboo Kitchen, Habtoor Grand Resort, Autograph Collection
Brunch Reviews
| In
Unspecified
on January 24th, 2018
200-300 AED
%>
Unspecified
%>
Risen from the ashes of the former Fish Bazaar is a brand new and authentic Thai Garden Brunch. Set in the vast gardens of the Habtoor Grand Resort, the walk past a traditional Tuk Tuk signals a departure to one of our favourite foodie destinations. Via the long and winding pathways to a large terrace that is surrounded by lush gardens, chirping birds and water features, the entrance to the Bamboo Kitchen emerges.
THE FOOD
Those lucky enough to have travelled to the Land of Smiles will instantly feel at home when the native hostess welcomes you with a heartfelt "Sawadee Khaaa," swiftly followed by the aromas of lemongrass, fish sauce and holy basil that make their way from the various dishes straight to your nostrils.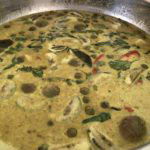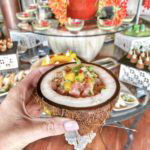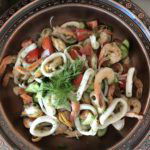 Outside, where the brunch is mainly positioned features a variety of live cooking stations and main dishes, including Pad Thai, Prawn Toast, Thai Red (Duck) and Green (Chicken) Curries, Som Tam Soup and freshly made Kao Soi Gal (chicken & egg noodle curry).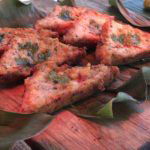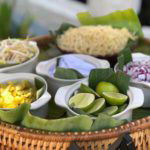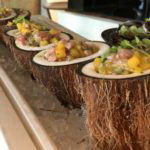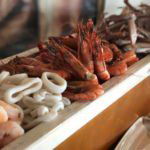 Inside, you can find the cold starters, salads and desserts, including Pla Goong, a plump shrimp salad, Yam Neua (beef salad), and the synonymous Som Tum (Papaya salad). This was particularly fresh, zesty and could have been muddled in a mortar and pestle right in front of us on the streets of Banglamphu, such was its majesty.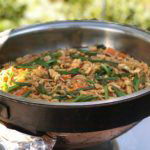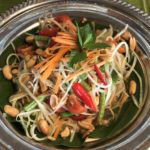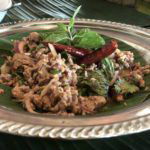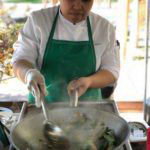 THE DRINKS
We began with a lovely fruity cocktail filled with Passion fruit, vodka, sprite and lime juice. A lovely refreshing start and opener to our afternoon of spice. We deviated slightly to the Mojito but they were a bit too sour after the sweetness of the passionfruit, so stuck to white wine for the rest of the afternoon, while our companions were happy with their bottles of Heineken and spirits respectively. Beverage service was swift and smiley.
THE OTHER STUFF
A serene setting and good food alone doth not a good brunch maketh! Fortunately for this little hidden gem of thai-ness they have a fully prepared kids area with separate buffet, face painting and their own bouncy castle to keep the little mites entertained. The adults are entertained by the dulcet-tones of duo of Oli and Kane (Jetlag) who smoulder and strum their way through a series of well-known renditions and acoustic rearrangements on their guitars. These two are coveted gigsters in their own right all over town so this is a perfect opportunity to see them without the hoard of screaming girls. During the intermissions, a traditional Thai (Khon) dancer comes and performs a series of enchanting movements in an elaborate costume to add some culture to proceedings.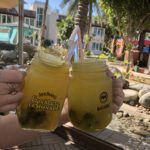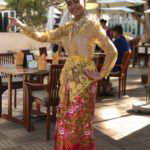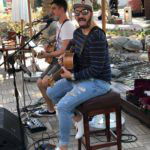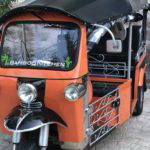 OVERALL
A relaxed and authentic ambiance, coupled with a great spread of authentic Thai cuisine, al fresco dining and entertainment for the entire family. Make sure you ask the chef to make a least one of your dishes "Ped Dee" or spicy as the Thai's have it for added authenticity.
Thailand is a country close to both of our hearts, and any snippet of it's rich cultural heritage, the customs, traditions, beliefs and unquestionably the food can never be a bad thing if done correctly. Bamboo Kitchen, although new and relatively undiscovered, has made an indelible impression on us, with their microcosm of Thailand in JBR. We have found a perfect little snapshot into what makes the Thai's so popular, both as a people and as a destination.
EVERY FRIDAY 12.30PM - 3.30PM
AED 249 with selected house beverages
AED 179 with soft beverages
AED 99 for children (5 to 11 yrs old)
To book, please call +971 4 408 4257 or email hgrs.‑reservation@habtoorhospitality.com