The Delphine Hollywood Brunch @ The H Hotel
Brunch Reviews
| In
Unspecified
on January 23rd, 2017
300-400 AED
%>
Unspecified
%>
The H Hotel is stunning. The address of #1 Sheikh Zayed Road speaks volumes to their bold claim of being "lifestyle curators" rather than hoteliers. We were expectant of glitz, glam and gluttony at this fresh and fancy new "Hollywood" brunch at the Delphine restaurant. The laidback attitude of the West Coast is the muse and inspiration for the very concept of Delphine Restaurant and Bar in Dubai. A Californian Bistro, imbued with contemporary arabesque hints, Delphine reflects an eclectic Hollywood casual chic style. The restaurant, bar and lounge areas are infused with velvet furnishings, art deco lighting and marble surfaces. All this, with unrivalled warm and personalized service makes Delphine a must visit. The first thing that struck us was the open format of the restaurant, with it spilling out into and across the lobby rather than being enclosed entirely within the restaurants'4 walls. Strange considering the "razzmatazz" we were expecting akin to a Great Gatsby-esq party in 1920's prohibition America. But if the coffee drinkers across the lobby didn't mind, then neither did we.
THE FOOD
Starters & Deserts are served buffet style, with the starters and cheese selections spread across the wall and the desserts taking up position as the flamboyant centre piece of the restaurant.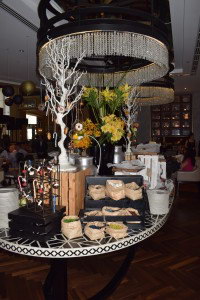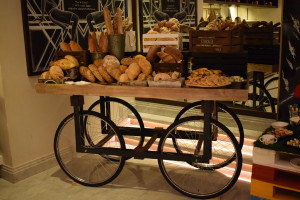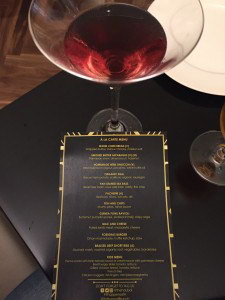 We began with the cold cuts, fresh bruschetta and a pasta salad. A beautiful array of "picky bits" to liven the palette and a wide enough choice to keep you entertained before the main courses! A la carte mains always excite us. Being the foodies we are, it serves as a means of us being able to try EVERYTHING one or two at a time, as soon as it comes out of the kitchen, and also gives us the opportunity to sit and enjoy our surroundings without the constant and often anti-social tag-team trips to the buffet.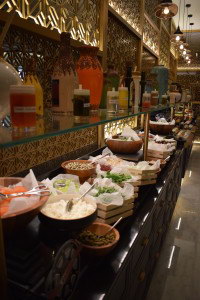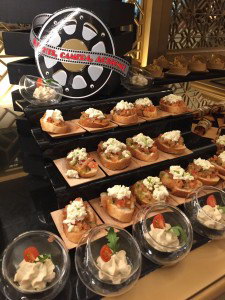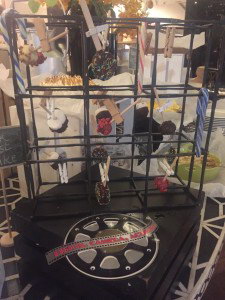 The main menu featured 11 dishes available to order (plus a kids menu), and in the interests of comprehensiveness (aka greed) we tried to get through them all. We started with the traditionally American brunch dish of Organic Eggs, served with a bacon hash potato, scallions and organic sausages. Sometimes you forget that half of brunch is in fact breakfast dishes and it was a nice little reminder, although the rest of the menu definitely veered towards more hearty pub lunch dishes which, however delicious, don't quite fit with the theme of the brunch.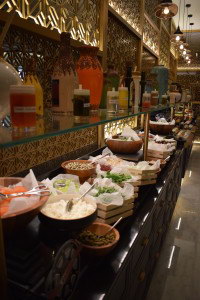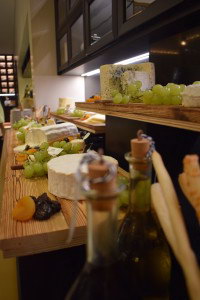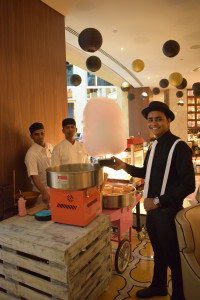 Moving through the menu, the Braised Beef Short Ribs were a natural choice and did not disappoint. Falling away beneath Mr Brunches fork into a bed of creamy mash, roasted organic root vegetables and an indulgent bordelaise sauce. We inhaled the lot and had to stop ourselves from ordering seconds. We then ordered the mac and cheese with pulled lamb meat and the fois gras burger with truffle ketchup. Portion sizes are small enough, allowing you try a bit of everything but the mac and cheese took us completely by surprise…almost stopping us in our tracks. A rich, creamy and cheesy dish with bacon running through it was bigger and more stodgy than we had anticipated and we never managed to finish it. We paused for breath and then concentrated on the drinks selection before turning to the deserts we'd been eying up in the beautiful centre piece table.
THE DRINK
With 2 reds, 2 whites, a rose and a sparkling wine there was plenty of choice and no one was disappointed, 2 beers and then 4 cocktails of the 1920's Hollywood era. Without being a rowdy drinkers brunch, the Delphine had plenty of choice and our server was always on hand to top up our beverage or bring a new cocktail to try. Mint Julep was a favourite. If we were being picky we'd say they need to add a high end champagne package, everything else screams Hollywood glam so the bubbly should too.
Beverage List:
Reds - Caillero del Diablo Cabernet Sauvignon & Zonin regions montepulciano d'abuzzo. Whites - Casillero del diablo Chardonnay & Fuzion chenin blanc Rose - Barefoot pink moscato Saparkling - Valdivieso Brut Hops - Heinekin & Corona Cocktails - Bloody Mary, Mint Julep, Great Gatsby & Martini sweet daisy.
THE OTHER STUFF
WOW! That's how I would describe the other stuff. The décor, the setting, the attention to detail but most of all "That singer." the Irish crooner doing rat pack classics and turning modern hits by Ed Sheeran, Megan Trainer and even MJ into 20's styled swing belters was simply mesmerizing. In between his dulcet tones we were treated to a show…3 dancers turning in a performance that had the entire restaurant gazing in amazement. The décor, a media wall, the staff all in glitzy 1920's outfits, the music and the other little touches all come together to make this more than just a brunch, but a highly "selfie-worthy" extravaganza. This is one for the ladies or a large mixed crowd to go and get fully into the Hollywood glam swing!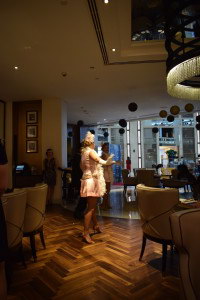 145 AED - children below the age of 12 (children below the age of 5 dine with compliments) AED 265 for bottomless soft beverages AED 385 for unlimited sparkling wine "Its the definition of glamour!"
**EXCLUSIVE OFFER**
Book through Mr & Mrs Brunch -
The LETS BRUNCH APP
and receive 20% discount on regular price plus One free drink after brunch at Delphine Bar!
AED 265 for bottomless soft beverages (Save 53 AED with Lets Brunch)
AED 385 for unlimited sparkling wine (Save 77 AED with Lets Brunch)
AED 145 for children below the age of 12 (children below the age of 5 dine with our compliments)
* All prices are per person and include unlimited buffet, live stations and a la carte dishes. Call 971 4 501 8623 or email delphine.dxb@h-hotel.com to book.