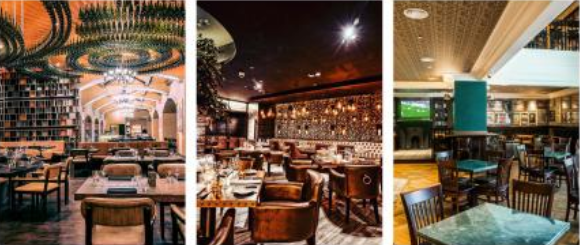 Embrace the spirit and traditions of Ramadan at The Atrium, Al Habtoor City
April 14, 2021 |  2years | Restaurant Initiatives
Embrace the spirit and traditions of Ramadan at The Atrium, Al Habtoor City
The City Grill, ZOCO and The Rose & Crown welcome Ramadan with delicious Iftar offerings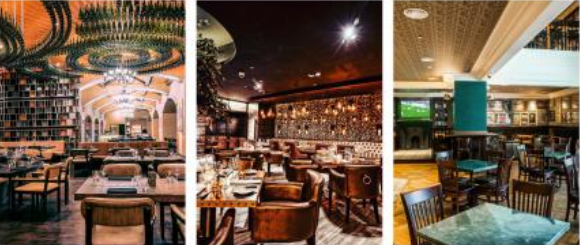 The Atrium located in the heart of Al Habtoor City, invites guests and residents to share the ceremonial breaking of the fast with loved ones at its relaxed, family-friendly venues - The City Grill, ZOCO and The Rose & Crown. Guests can enjoy a plentiful array of deliciously authentic dishes as part of the Iftar menus that will be available during the holy month of Ramadan.
The menus will include something for everyone with a selection of options ranging from dates, dry fruits, soups, salads, hot and cold appetizers, mains and desserts. Every dish is freshly prepared with different flavors to ignite your taste buds and make your Iftar an unforgettable experience.
For those of you looking for an Iftar with some South African flair, make your way to The City Grill. The venue will be dishing up a variety of traditional treats along with a selection of items with a modern twist. Indulge in mouthwatering treats along with some Rose Milk, Qamar al-Din, Laban or Jallab as per your choice. Dishes include Cheese or Vegetable Roll, Samosa, Kibbeh, Fish Fry, Chicken Tagine, Tabbouleh, Lentil Soup, Hummus, Baba Ghanoush and a scrumptious Mix Grill Platter consisting of beef, chicken, fish, prawns and boerewors. End on a sweet note with an assortment of desserts like Tahini Halva, Kunafa, Aish El Saraya (Lebanese Bread Pudding), Halawet El-Jibn (Sweet Cheese Roll) or a refreshing fruit plate. The set menu is priced at AED 199 per person.
ZOCO, The Atrium's popular Mexican and Latin American diner will be offering a fusion menu for AED 150 with delectable options like Lentil and Corn Soup, Fattoush Latin Salad with a grapefruit-honey and orange dressing and a Beef Mexican Stew served with avocado hummus, flour tortillas, rice and beans. For dessert, guests can enjoy a delectable Churros Qatayef stuffed with ricotta cream cheese, soaked in honey and covered with slivered nuts.
If you're looking for something more fun and casual, head down to The Rose & Crown and indulge in the set menu priced at AED 99. Choose from delicious options like Soup of the Day, Chargrilled Chicken-Avocado and Gorgonzola Salad, Bangers & Mash and Grilled Salmon with Mashed Potato and Spinach. For dessert, take your pick between a Blueberry and Apple Crumble Pie.
The restaurants boast a buzzing, warm and friendly atmosphere making them an ideal location to break your fast with your near and dear ones.
Details:
Offer:
- Iftar Menu at The City Grill: AED 199
- Iftar Menu at ZOCO: AED 150
- Iftar Menu at The Rose & Crown: AED 99
Timing: From sunset to closing
Reservations:
- The City Grill: +971 4 437 0088
- ZOCO: +971 4 437 0044
- The Rose & Crown: +971 4 437 0022