The Secret Garden Brunch - The Waldorf Astoria, Palm Jumeirah
Brunch Reviews
| In
Unspecified
on December 20th, 2016
400-500 AED
%>
Unspecified
%>
Inspired by the Waldorf Astoria Dubai Palm Jumeirah's bold approach to sustainability and the recent launch of the property's organic "secret" garden. The brunch is setup in a temporary botanical orchard inside Mezzerie Restaurant, which includes live cooking stations with freshly grown organic fruit, vegetables and herbs used in most of the dishes.
THE FOOD
The open and interactive kitchen is a constant theatre of motion with busy chefs keeping the food displays fresh. There is also a novel showcase of dishes from one of the Hotel's other restaurants, with contemporary Italian dishes from Social by Heinz Beck making their way to your table "a la minute." On our visit, we were treated to a rather attractive Panzanella with Ricotta Cheese & Fine Herbs, charitable yet clever marketing on a starter usually costing AED 68 in its own right.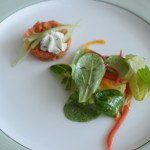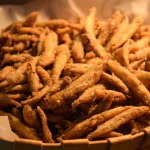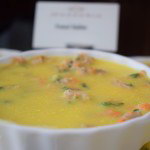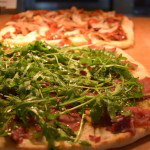 Other culinary delicacies include a colourful pickled vegetable bar and freshly prepared organic, green salads made from herbs and flowers from the hotel's garden. Other than the usual offerings such as seafood, grills, a live tandoor oven and of course a Waldorf salad, the potted rabbit, fried whitebait and a simply delicious veal bone marrow with a crust of bread crumbs, parsley, squid ink and garlic were the dishes which left us simply astounded.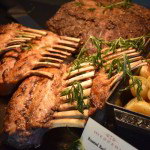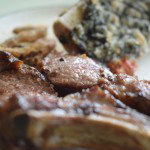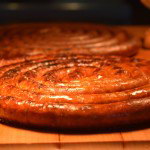 THE DRINKS
Sip on the fresh summer drinks including the Waldorf Summer Cup - a classic medley of fragrant spirits and fruits, a home-made lemonade, sangria albina and the organic basil mojito, again with herbs from the garden. For grape lovers, we set ourselves a mini challenege and made our way through each course with a different pairing, starting with the Henri Fabre Rose (cotes de Provence), a Ca ' di Ponti (Catarratto Siciliane), then the Sparkling Chandon Brut before finally working our way up to Lauren Perrier Champagne. Lets face it, after the LP, there was no point in going back for anything else.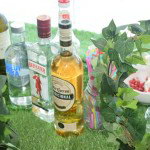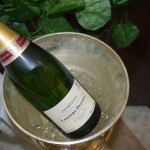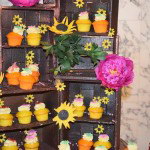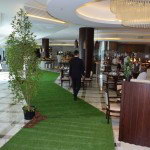 THE OTHER STUFF
The vibe is is playful enough, and the food encompasses the theme wholeheartedly, although we did find the creation of the "secret garden" to be a little lackluster for Dubai standards, with it's its rolled out AstroTurf pathway and smattering of trees and dirt throughout the restaurant not really the full incarnation of the garden I had envisaged beforehand. Perhaps we just have high expectations, or over-active imaginations? Anyway, looking past the decor, the setting both inside and outside the restaurant is stunning , and the live acoustic sounds of the excellent resident guitarist is equally enchanting. His accompaniments to the music and non-intrusive yet euphoric at the same time. At the end of the day, each guest receives a complimentary basil plant to look after, a perfect memento and innovative way to keep you thinking of the Waldorf Astoria Brunch, long after your visit.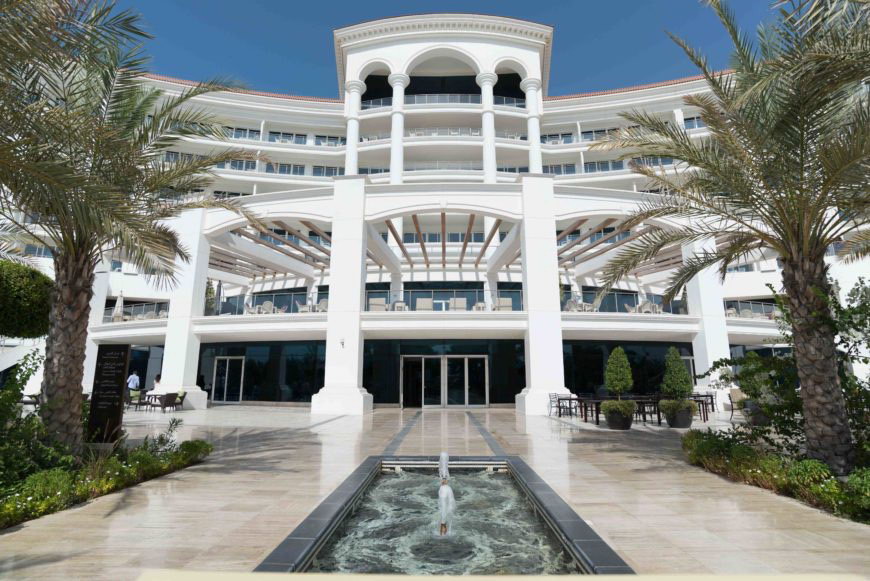 Every Friday from 1:00pm to 4:00pm
AED345 for the non-alcoholic package AED425 for the house beverage package AED600 for the sparkling grape package AED725 for the French bubbly package. For information and reservations, call 04 818 2222 or email dubai.restaurants@waldorfastoria.com